Salt for My Foes, and Water for Me is a Genshin Impact Challenger: Series V Achievement that can be obtained by getting at least three healing orbs fired from the "water droplets" during the Hydro Hypostasis fight. To get it, you must first have access to the Hydro Hypostasis' cave near Suigetsu Pool on Watatsumi Island.
How to obtain three healing orbs from the Hydro Hypostasis fight in Genshin Impact
Start by engaging in battle with the Hydro Hypostasis. It will spawn two "water droplets," creatures that look like Slimes. You must pay attention to the light blue water droplet, which releases healing orbs every few seconds.
Related: How to solve the Cube and Lightning Probe puzzle in Mouun Shrine Genshin Impact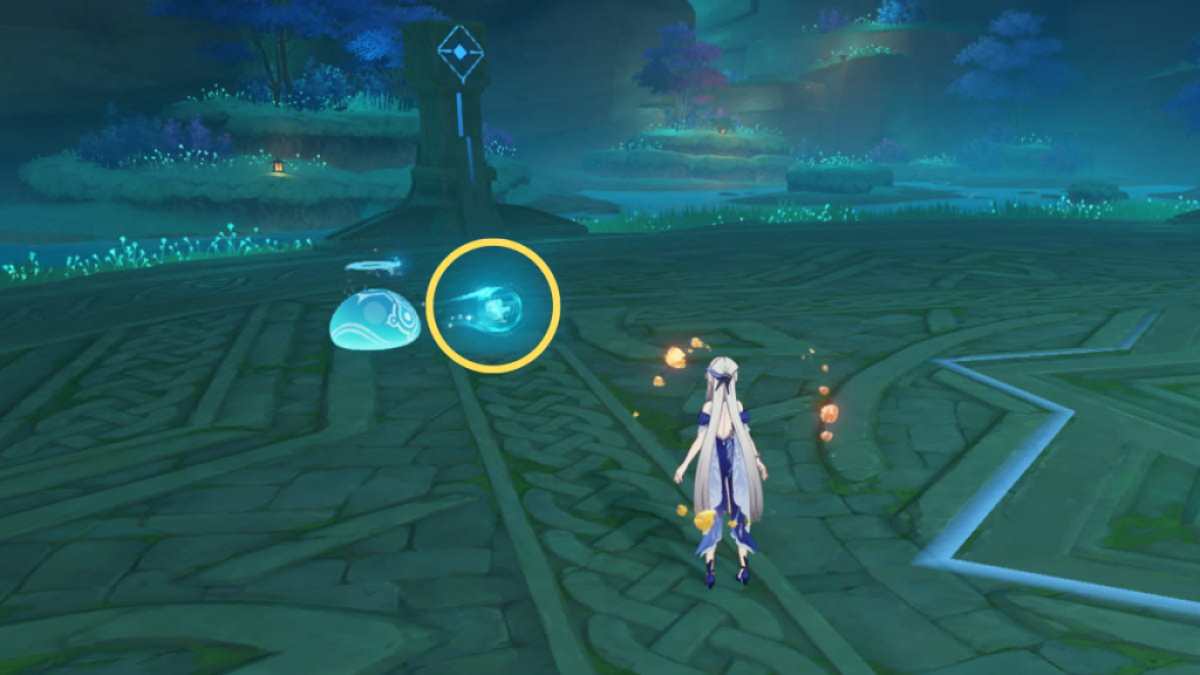 Don't kill the light blue water droplet. Instead, stand beside it and wait for it to release the healing orbs. These healing orbs will travel toward the Hydro Hypostasis and heal the boss. Your goal is to intercept this by absorbing the healing orbs yourself.
Approach the healing orb to absorb it. Wait a few seconds for another healing orb to spawn, then absorb it again. Do the same three times to get the Challenger: Series V Achievement called Salt for My Foes, and Water for Me. Don't forget to kill the water droplet after getting the Achievement so that it doesn't heal the boss.
Check out our guide on How to complete the Enkanomiya prerequisite quest: Still Water's Flow in Genshin Impact here on Pro Game Guides to unlock the ancient kingdom hidden underneath Watatsumi Island.