The Nine Pillars of Peace is a Genshin Impact world quest that, once activated, offers no further directions or given locations. That's why we've compiled all the necessary information for players to complete this quest and obtain plenty of loot, including a 5-star artifact and a chance to make a whole lot of Mora.
How to Solve the Nine Pillars of Peace Quest in Genshin Impact
To start the quest, visit Cuijue Slope. From the Teleport Waypoint near Luhua Pool, you'll be able to see multiple tall, slanted pillars forming a wide ring around a locked ruin. Interacting with the tombstone in the center of this ring will activate the questline.
Nine stone pillars tower over the barren plains, and they appear to disguise some mystery...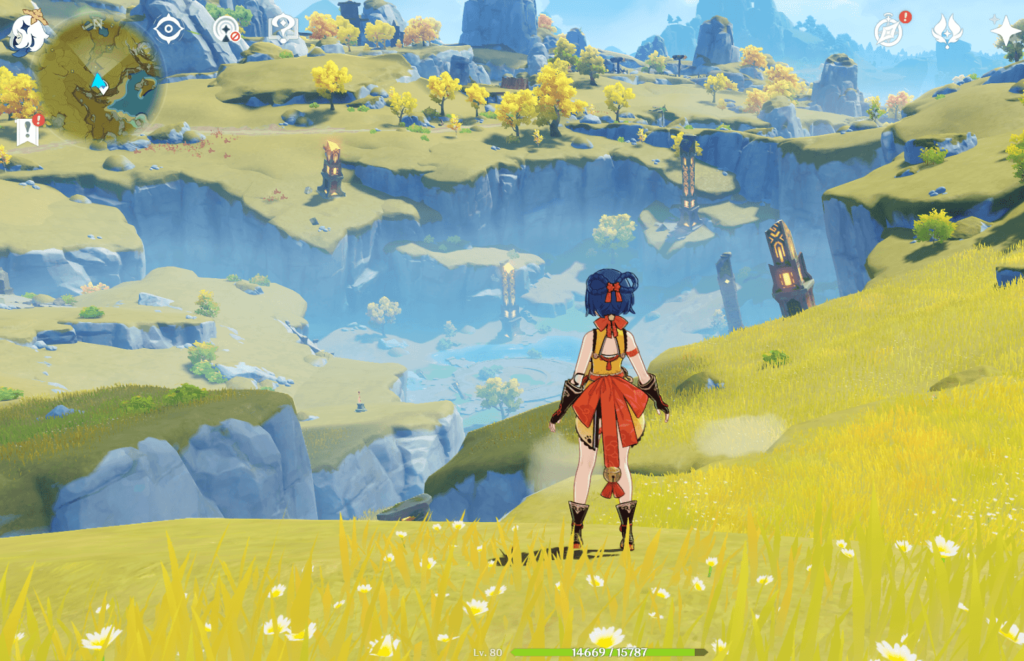 Collecting Stones of Remembrance
There's a catch to completing this quest that the game won't make obvious: you'll need Nine Stones of Remembrance (one stone for each pillar), which you can only obtain by maxing out the level of the Liyue Statues of the Seven. In order to raise the Statue's level to 10, you must collect 130 out of the available 131 Geoculi in Liyue, so be sure to check out our guide on All Geoculus Locations if you haven't accumulated all the orbs.
Once you've successfully gathered all of the Geoculi and have raised the Liyue Statue of the Seven's level to 10, return to Cuijue Slope. Climb each of the nine pillars one by one to find the glowing panels. Insert your Stones of Remembrance into each of these panels (they look like golden faces) and retrieve the treasure boxes that appear underneath the pillars afterwards. Just watch out—enemies are quick to spawn around these pillars, so be ready to either fight or run like the wind.
Enter the Ruins
Once all nine pillars have received a Stone of Remembrance, the ruined doorway will open. Inside, you'll be greeted by three rounds of enemies: a Ruin Guard, two Geovishap Hatchlings, and a Ruin Hunter.
This is a tough three-round battle, so come prepared with plenty of food dishes, strengthened weapons, and even a friend or two to help you take these foes down.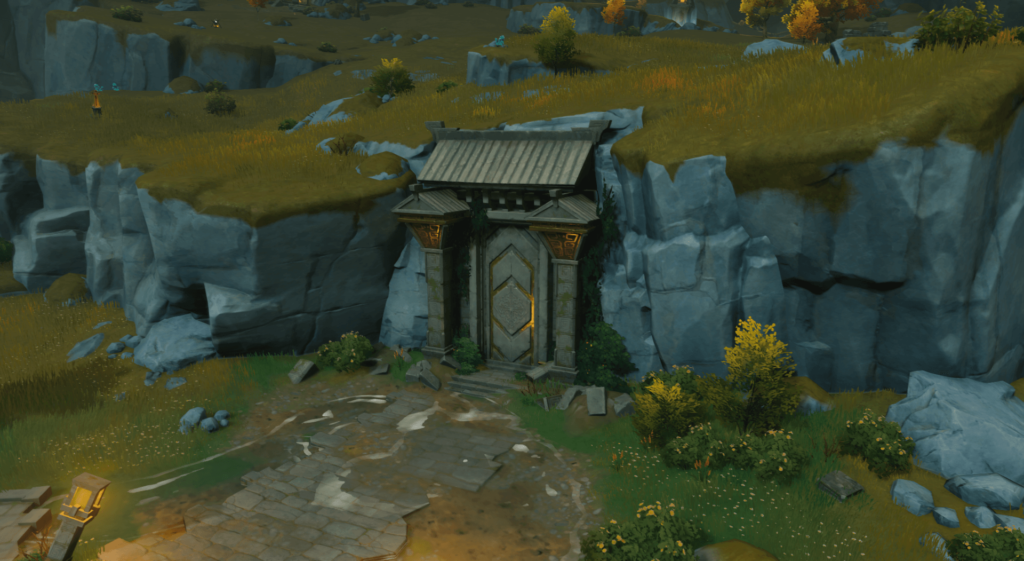 When all enemies are finally defeated, you'll be free to move on into a room where you can collect a Precious Chest, a Luxurious Chest, and a Royal Flora (a 5-star artifact).
Complete the Quest (For Good)
To fulfill all the requirements for the Nine Pillars of Peace, you'll need to sell off an item you've gotten from one of the chests: a Dull Ring. This ring sells for a great sum of money in Liyue Harbor, and you even get your choice of merchants to trade with: you can either go to the Antique Store at night and get 200,000 Mora from Lilang, or you can take the Dull Ring to Bolai at Wanyou Boutique and receive 180,000 Mora along with five Adeptus' Temptation meals (a five-star dish that grants a huge temporary boost to your attacks).
A third, less popular option is to keep the ring for yourself, but why would you refuse all that Mora?
Interested in all the latest Genshin Impact news? Check out some of our other articles to read up on the Genshin Impact 1.4 Leaks, upcoming banners, and, of course, codes for free primogems!