A new update comes new materials! That being said, it's probably best to stock up on these as much as possible, as you never know when they will come in handy!
Where to find Starsilver in Genshin Impact?
To find Starsilver in Genshin Impact, it can only find it in the new region of Dragonspine. Starsilver is located all across this snowy mountain, so it's easy to come across it. There are some main areas, but overall on your travels, you'll always find some.
You can see from the image below that there are a great many locations where you can get a decent amount of Starsilver very easily. The red circle is the Starglow Cavern; this is an excellent place to get some Starsilver. The Green circle at the top is north of Wyrmrest Valley or east of the Waypoint at the top left corner of Dragonspine. The Purple circle is east of the Frostbearing Tree. But in all honesty, anywhere you go on Dragonspine, you will no doubt run into some Starsilver.
Related: How to break the ice in Dragonspine in Genshin impact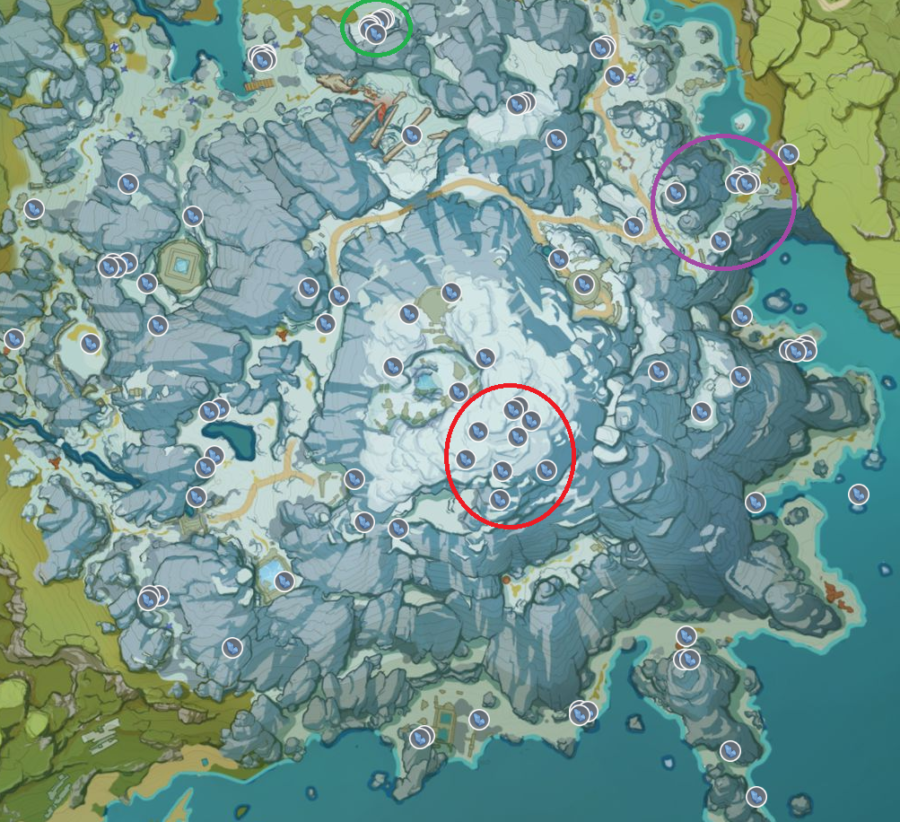 At this moment in time, it's only used for three things, crafting the Warming Bottle, crafting the new weapons of Dragonspine, and being refined into Fine Enhancement Ore at any Blacksmith in the two regions of Mondstadt and Liyue.
Though this doesn't mean that it won't have other uses in the future. Look at the Starconch, this had no useful applications before 1.1, and now it's a main material in Child's Ascension level.
Related: How to level up the Frostbearing Tree in Genshin Impact
Below are the recipes/diagrams that use Starsilver:
There is much to do on the region of Dragonspine, so why not check out our massive Genshin Impact 1.2 Patch Notes. Or find out when the next banner is coming?