If you go a little off the beaten path while searching for Freya the second time you visit Vanaheim in God of War Ragnarök, you can find another Nornir Chest to loot in the Eastern Barri Woods. This one is a spinner puzzle. If you're having difficulty finding them, we've got you covered. Here's how to unlock that Nornir Chest.
Where to find the three Spinners to unlock the Nornir Chest in Eastern Barri Woods in God of War Ragnarok - Vanaheim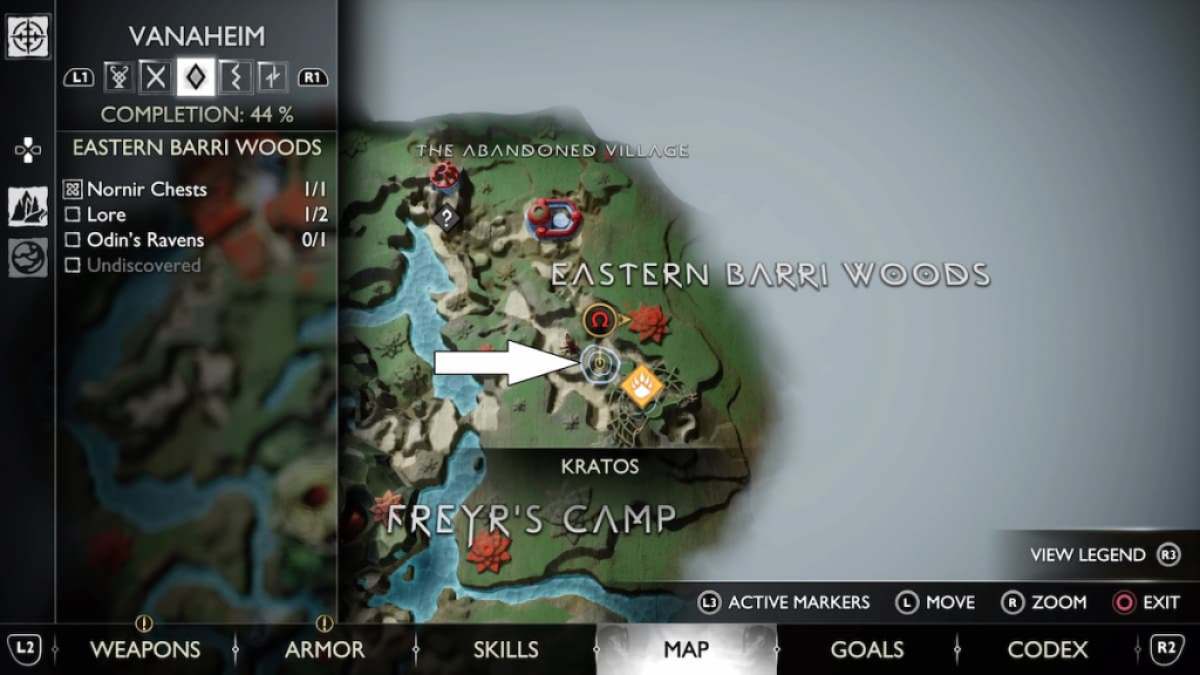 A spinner Nornir Chest requires you to find the three spinners around the chest, then throw your Leviathan Axe (by pressing and holding L2, then pressing R1) at either the left or right target to change the rune displayed on the spinner. In this case, you want to make the spinners show runes for P, F, and C. For the specific location of the chest, you can refer to the map above.
Where to find the Nornir Chest F Spinner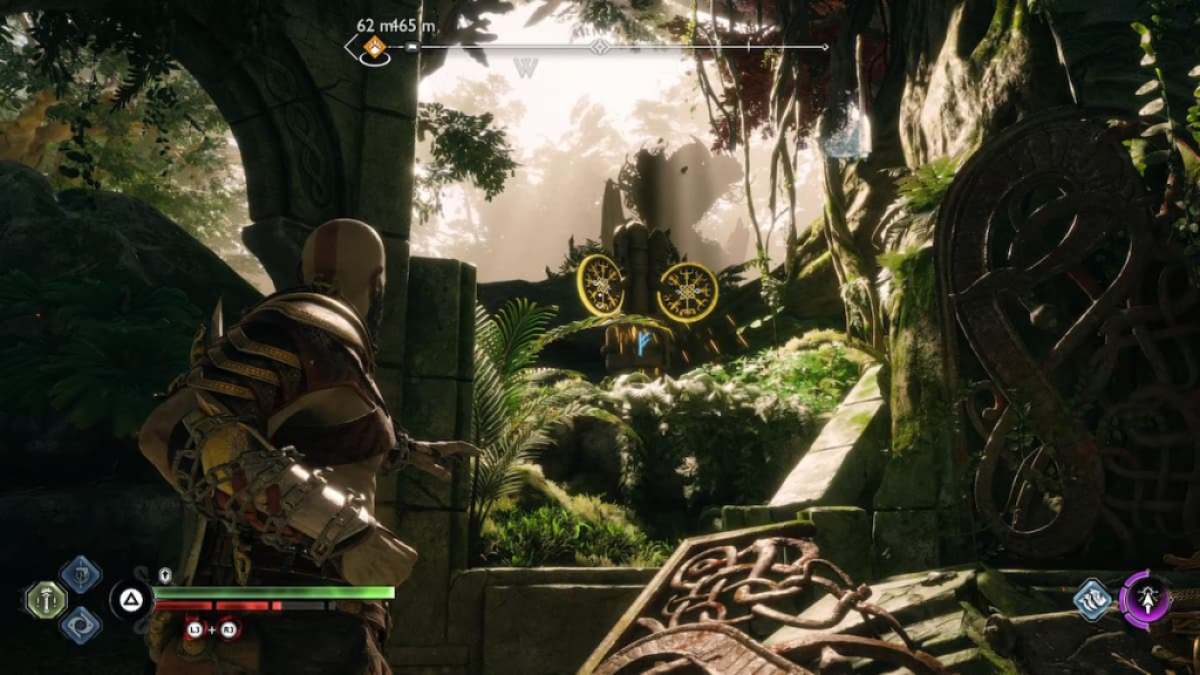 Related: How to unlock Enchantment perks in God of War Ragnarok
This Spinner is directly up and to the left of the Nornir Chest. Throw your axe at the right spinner target once to reveal the F rune.
Where to find the Nornir Chest C Spinner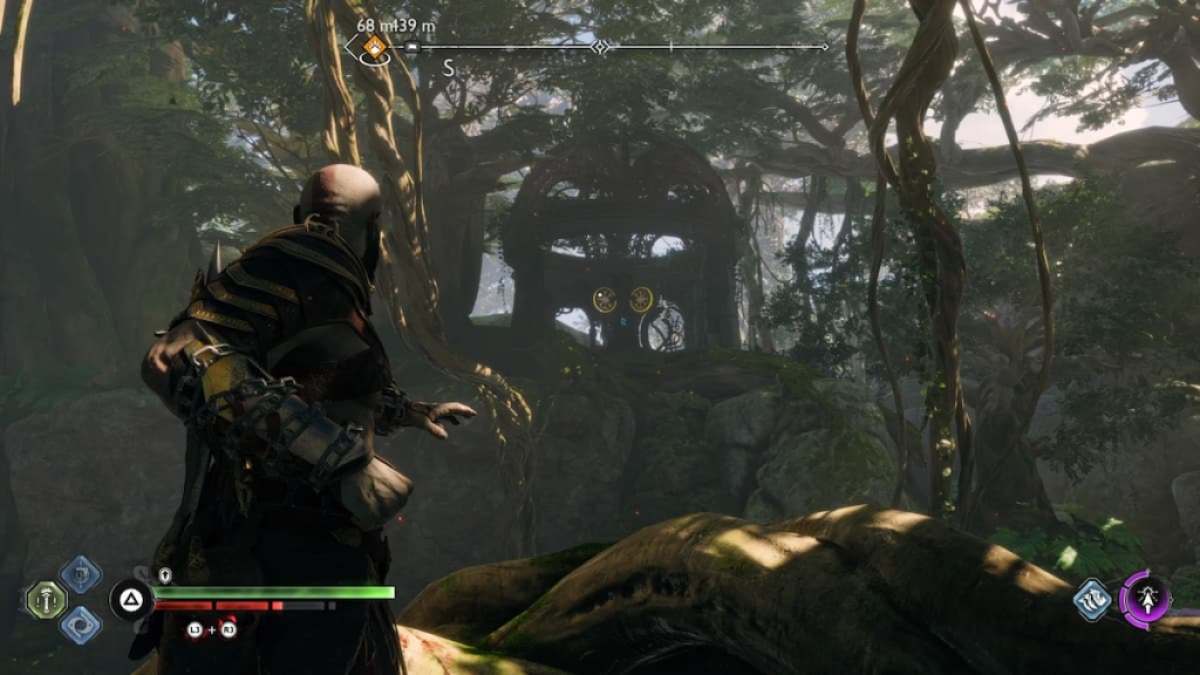 If you continue down the path to your left from the first spinner, you'll find a Wulver. Defeat it, then look over the branch blocking your way to see a gazebo on the cliff in front of you. The 'C' Spinner is inside. You'll need to aim a little higher than the target because of the distance. Hit the right target once to reveal the C rune.
Where to find the Nornir Chest P Spinner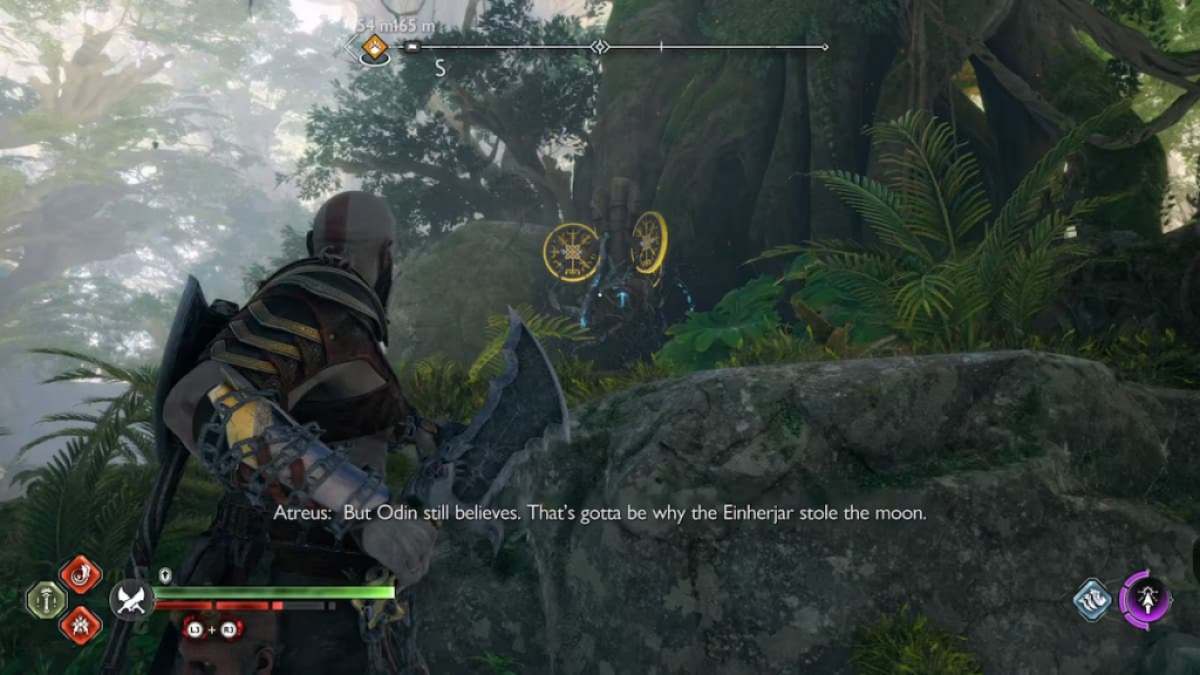 If you backtrack to the Nornir chest, then walk a few paces down the path on your right, you'll spot the last Spinner covered in blue brambles up next to a large tree. Ignite the brambles with your Blades of Chaos (press and hold L2, then press R2.) Then you'll be able to hit the left spinner target once to show the P rune.
Your reward for opening this Nornir chest will be a Horn of Blood Mead. Collecting enough of these will increase your maximum Rage so you can use more Spartan Rage attacks like Fury or Valor.
Looking for more help in God of War Ragnarök? Check out How to get Gale Flame in God of War Ragnarok or How to get Hardened Remnants in God of War Ragnarok here at Pro Game Guides.