God of War Ragnarök's combat mechanics make you think, plan, and customize your gear accordingly, especially at higher difficulty levels. One aspect of your gear that you access after the tutorial are called Relics. Here's everything you need to know about Relics to use them effectively in God of War Ragnarök.
How to use and equip Relics in God of War Ragnarök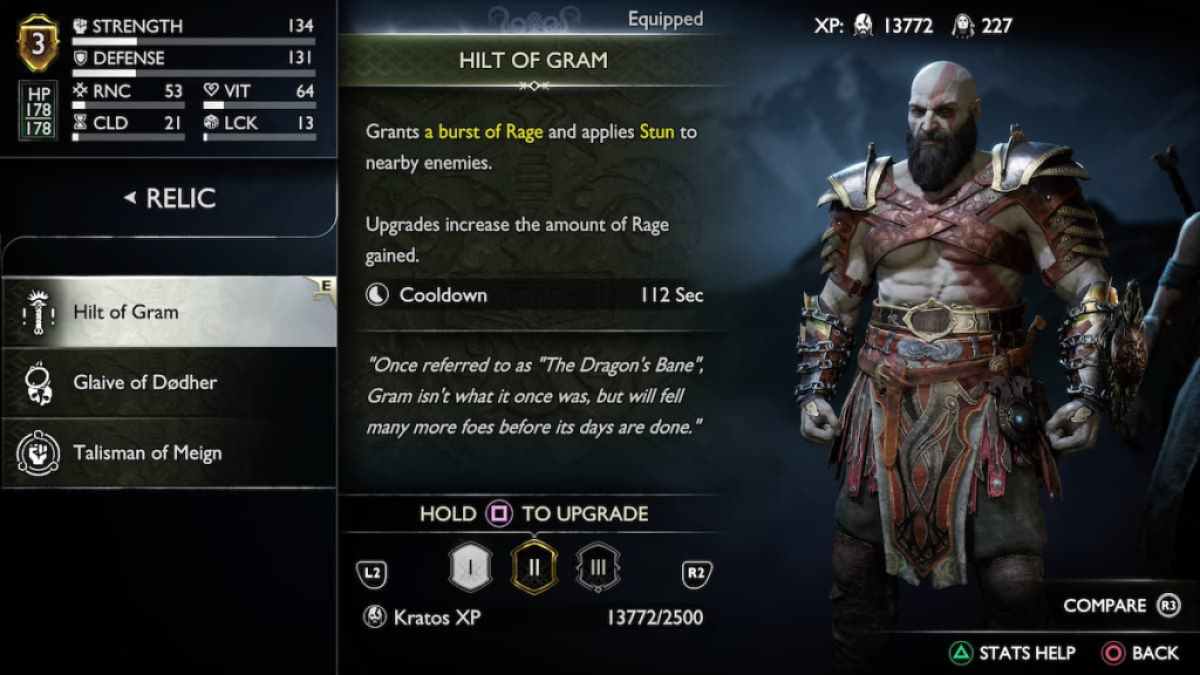 To use a relic in combat, you'll need to press L1 + Circle, similarly to how you use L1 + R1 for a Runic Attack. Relics grant beneficial status effects to Kratos for a limited period. They also have long cooldowns to prevent you from using them all the time, so save their effects for when you need them most. Their cooldown times can be decreased by increasing your Cooldown stat.
Open your main menu to view your Relic Menu in God of War Ragnarök. Use R2 and L2 to navigate to Weapons, then toggle up and down to select Relic from the sub-menu on the left side of the screen using X. Here, you'll be able to see all of the relics you currently have in your possession. You can equip one at a time using X. While highlighted, you can also spend some of Kratos' Experience points by holding square to upgrade a Relic's effects.
Related: What rewards do you get from Favors (side missions) in God of War Ragnarök?
Where can I find Relics in God of War Ragnarök?
Relics are frequently found inside Legendary Chests, like the Hilt of Gram inside a Legendary Chest in the Temple of Light. Don't be afraid to go off the beaten path to look for some of these chests, even while playing a main story mission.
Looking for more help in God of War Ragnarök? Check out When do you get Heavy Runic Attacks in God of War Ragnarok? and Best Skill Mods to choose in God of War Ragnarok here at Pro Game Guides.