True to most action RPGs, God of War Ragnarok allows you to customize Kratos' weapons and armor to change various stats and abilities. Tailoring Kratos' skills and stats to match your preferred playstyle will go a long way to helping you complete the game. Here is a list of all the stats you can modify in God of War Ragnarok and what these stats will mean for our favorite God of War.
All God of War Ragnarok Stats and what they mean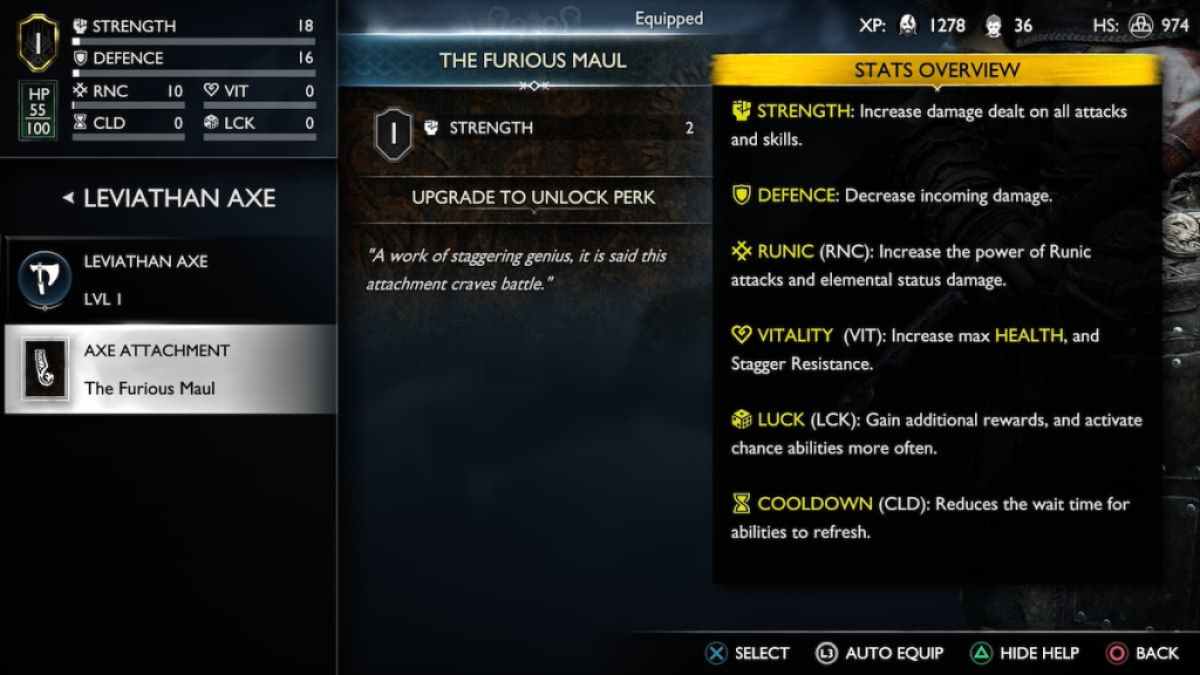 Related: What does equipping armor on Atreus do in God of War Ragnarok?
There are six different stats that you can modify in God of War Ragnarok:
Strength: This stat will increase your overall attack damage and skill damage.
Defense: If you prefer to be able to take a hit, this one will decrease incoming damage.
Runic (RNC): This stat increases the damage of Runic attacks and overall elemental status damage. Runic attacks are gained by slotting Runic attack gems into your weapons. They are divided into Light and Heavy Runic attacks. Winter's Bite, which you acquire in the early game, is an example of a Runic attack modified by this stat.
Vitality (VIT): This stat increases your maximum health. It will also increase your Stagger Resistance.
Luck (LCK): Increasing this stat will afford you an extra percentage chance to gain additional rewards when defeating enemies. It also boosts the chances of certain abilities triggering. One example is the Risen Might ability from the Risen Snow Breastplate. This ability has a chance to trigger when launching an enemy into the air. If it does trigger, Kratos' Strength and Stagger Resistance will be increased for a duration.
Cooldown (CLD): Adding to this stat will grant Kratos an overall reduction in the cooldown time of skills, namely, Runic Attacks. For example, Winter's Bite has a 75-second Cooldown, but raising this stat would decrease that time.
You can always review this information in-game by pressing Triangle while inside your Weapons or Armor menu.
Looking for more help in God of War Ragnarok? Check out When can you buy Resurrection Stones in God of War Ragnarok? and Should you pick the Dauntless Shield or Stone Wall Shield in God of War Ragnarok here at Pro Game Guides.