It's easy to lose track in Gotham City as you're solving crime, riding the batcycle, and grappling your way across the rooftops in Gotham Knights. One thing players are always fearful of when losing track of time is losing data upon not knowing when the game was saved. So how do you save in Gotham Knights?
Is it possible to manually save in Gotham Knights?
You cannot manually save in Gotham Knights, as the game relies heavily on checkpoints and autosave. Keep an eye out in the top right corner of the screen, and you'll see a floppy disk symbol.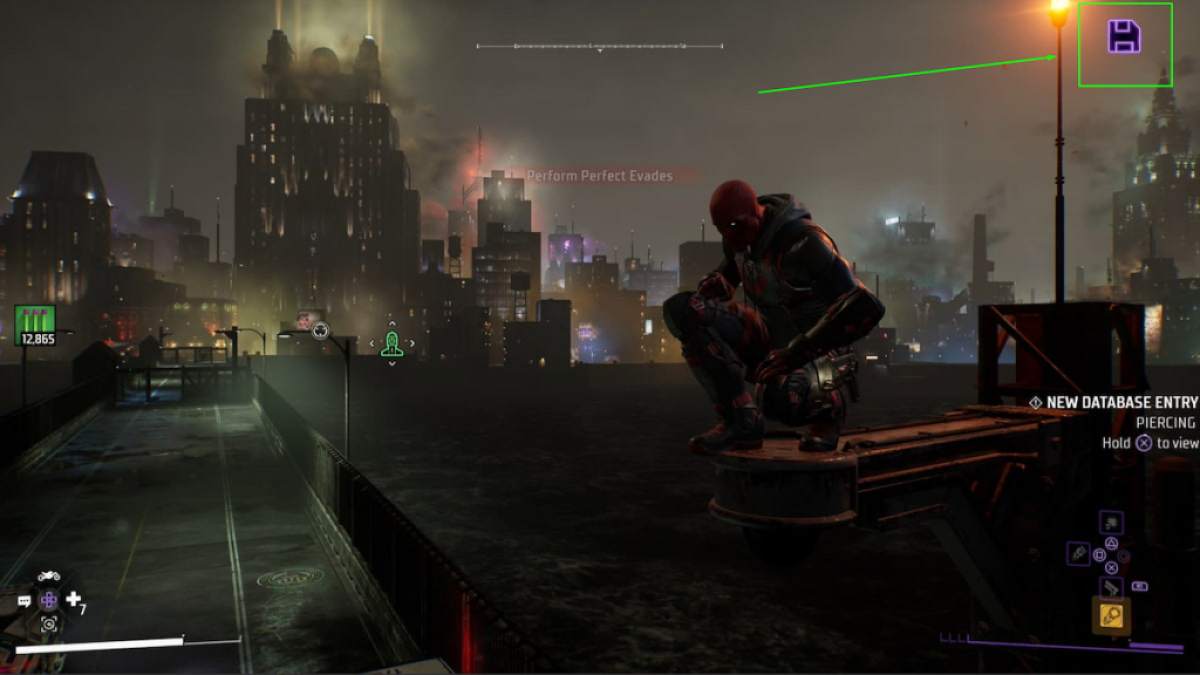 When you see this symbol, the game is autosaving, and you can turn off your device or quit to desktop without worrying about data loss. Exiting the game without seeing the autosave symbol will most likely erase all progress made since the last save occurred.
Related: Can you lock on to enemies in Gotham Knights?
The best way to ensure that data is saved is to fast travel back to the Belfry as your game will always be forced to autosave upon entering this location. However, this does come with a drawback, as your night will come to an end. So anything you haven't done, such as all criminal activities and the like, will be gone. You'll have to fight enemies to gain more clues the following night to find more crimes to stop the next night.
For more Gotham Knights guides on Pro Game Guides, check out How to open the door to Langstrom's Secret Lab in Gotham Knights and How to tag enemies in Gotham Knights.