If you have Sweet-o-sweet honey, you can buy Pow Pow Honey Health Tonic quite cheaply in Lost Ark. Unfortunately, the only ingredient, Sweet-o-sweet honey, is extremely expensive. The entire process costs almost 191,000 Silver. Cook Supisu is the only person who can make the drink, and we'll explain how it's made below.
Where to find Sweet-o-sweet honey
Tellary sells Sweet-o-sweet honey at Mokoko Village in Tortoyk. You can find her on a tree on the southeast side of the map. There are stairs nearby that lead up to her. It costs 190,000 Silver to purchase Sweet-o-sweet honey, which is a hefty sum by any standard.
Related: How to get all Tortoyk Cooking Collectibles in Lost Ark
Where to find Supisu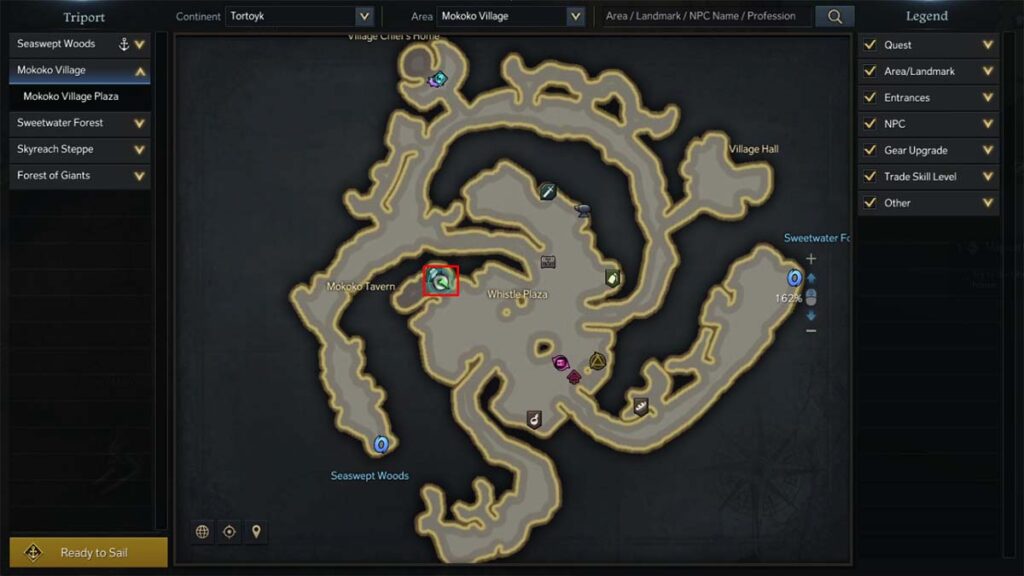 Supitsu is located in Mokoko Tavern, northwest of Whistle Plaza in Mokoko Village. She is located behind the fruit counter. You can make the drink with 900 Silver, which is incredibly cheap compared to the outrageous price of the sole ingredient.
After purchasing Sweet-o-sweet honey, speak to her and press Request. You will see this added to your adventurer's tome after crafting and drinking the Pow Pow Honey Health Tonic.
For more Lost Ark guides, check out How to craft Luterran Course Meal in Lost Ark or How to craft Gourmet Seafood Stew in Lost Ark right here on Pro Game Guides.