Session is a game set to rival that of Skater XL and the Skate series. It is still in early access, but with each update it becomes a more enjoyable experience, as well as feeling more fluid. Unlike Skate, however, there are some different controls to get used to. So, today we're going to tell you some starter tricks to get you going in Session.
How to do common tricks in SESSION
If Skate was built to mimic the board by using the stick to control it, then this goes doubly so for Session. Although you can use what are deemed as Legacy settings which are the same controls as Skate; the game encourages the use of the new double stick set up, with the left stick either acting as the front/left foot, and the right stick acting as the back/right foot (unless you are riding in Goofy or Switch).
The images below show the in-game guide for the tricks, but we'll provide a little bit of context for you just in case.
Regular Stance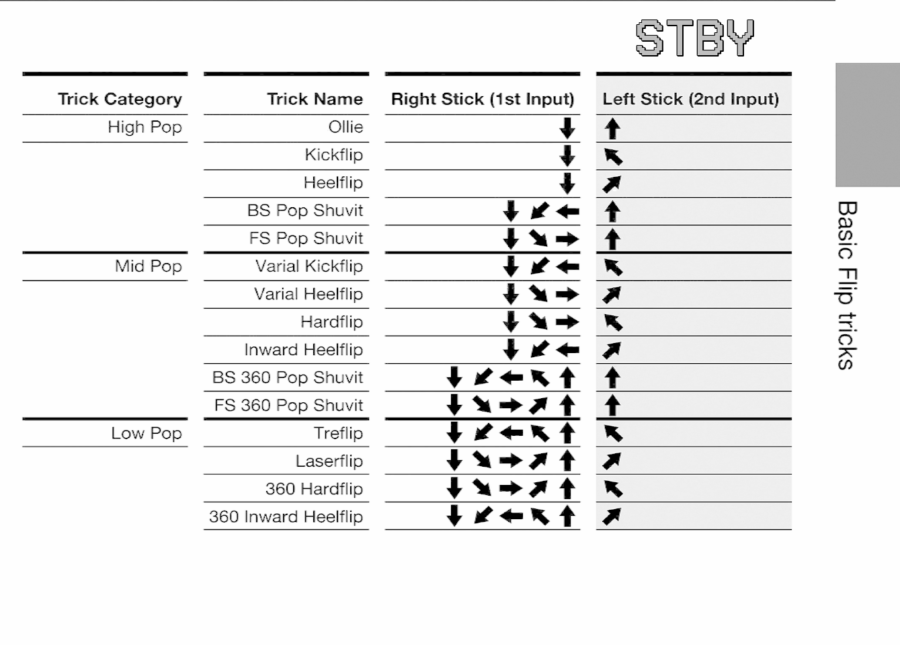 Related: How to Handplant in Skate 3.
At first it can be a bit confusing to use the controller in the way shown above. Especially as the Left Stick is the Second part of the input, whereas you might feel it natural to flick that first.
Basically, you flick the Right Stick in the direction for whichever trick you are aiming for, and then follow it up with the corresponding direction on the Left Stick. So, a standard Kickflip is Diagonal Upper Left on the Right Stick, and then Straight Down on the Left Stick. The left stick is what makes your trick actually pop (aka get the board off the ground).
When you get to more advanced tricks like the Pop Shuvit, or a Treflip it can look daunting - but after a while it will become muscle memory. The thing to remember is that you don't have to rigidly press your stick in all the directions shown, you will develop more of a sweeping motion like with Skate except for two sticks instead of one and then it will feel more natural.
Also, make sure to start prepping your trick early if you are trying to transfer over an obstacle, as you will need to input the trick before your skater will start to pop it and jump. If you press in the direction too late your skater will just hit into a wall or traffic cone. The best thing to do is practice Flat Ground versions first to get used to the configuration.
Goofy Stance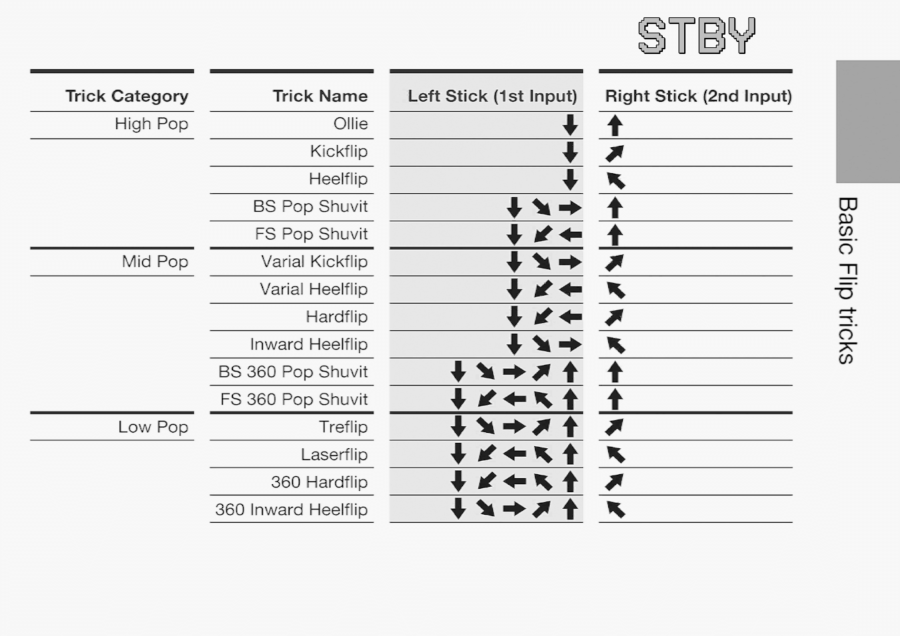 Tricks that are in Goofy are always going to mirror what you do in Regular. To put it simply your skater is going to stand with their Right Foot to the Front of the board and their Left Foot to the Back instead of the other way around. So, as you would expect the inputting for the tricks is the opposite to when in Regular stance.
One thing to also mention is that if you have your catch settings set to Auto, then the game will automatically catch the flip for you once you let go of the sticks, however, if you set it to Manual then you will have to place your feet manually in the correct position to land on the board successfully. Otherwise your skater will just ragdoll off their board!
Related: How to Manual in Skate 3.
Regular Grinds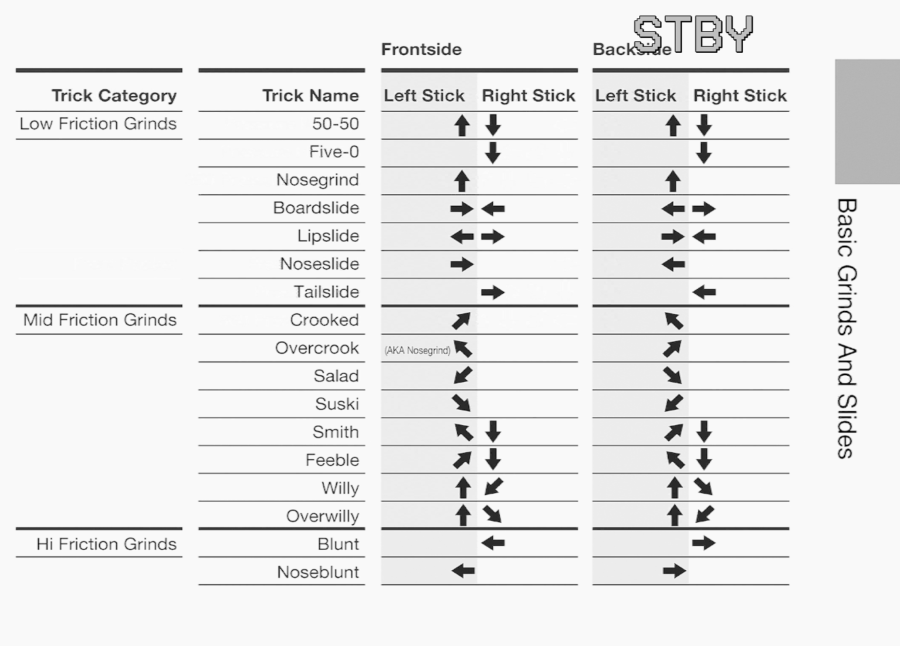 Performing Manuals
If you are looking to do a Manual (the trick, not the setting) then you simply:
Gently press Down on the Right Stick for a normal manual.
Gently press Up on the Left Stick to perform a nose manual.
Session is not the easiest of games, and even says itself that it requires patience and can be tricky, so don't worry if it takes a few tries to start hitting tricks the way you want to. When you start getting tight Kickflips to Five-0s it can feel really satisfying!
This guide should set you up for your first decent skate line! Looking for more skating related content? How about checking out what we know so far about Skate 4 and its release date?