With the Valorant Championship 2022 a week away, Riot Games has announced the limited-time Champion Collection bundle for 2022. This time around, the main focus of attraction is the rose/gold-colored Phantom cosmetic skin. Apart from the rifle skin, the bundle also features a Butterfly Knife, Trophy Card, Buddy, and Spray for purchase. Like last year, 50% of the sales revenue will go directly back to the participating teams as stipends or prize pool allocation. The Valorant Champion 2022 Collection will hit the game store on Aug. 23 and remain in the store until Sept. 21, 2022.
Valorant Championship Collection 2022 Bundle Set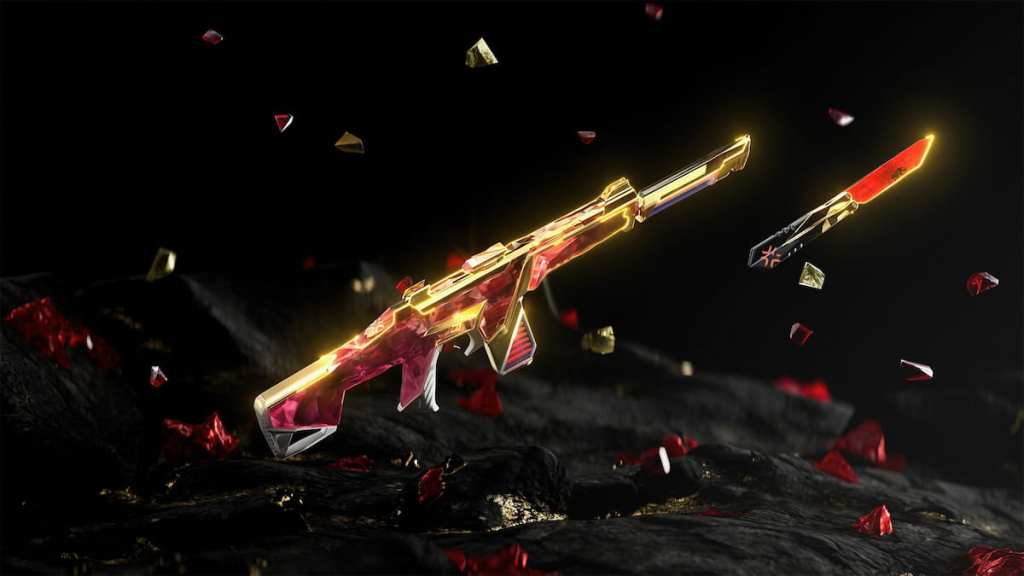 The limited-time Championship bundle for 2022 will contain the following items.
Phantom Skin - The weapon skin includes a custom audio effect, model change, and a visual effect that changes for every five kills(maxing out at 25 kills).
Butterfly Knife - The knife includes a special easter egg that will reveal if you top frag and have 25 or more kills.
Trophy Card
Gun Buddy
Wall Spray
Related: How to use Clutch Mute in Valorant
Remember, Being a limited-time set, the Valorant Championship Collection bundle will only be available from Aug. 23 to Sept. 21, 2022. They will not return in any form to the game store ever. It also applies to Night Market skins and items.
What is the price of the Valorant Championship 2022 Collection bundle?
Riot Games has not revealed any details regarding the price of the individual items or the bundle. But the rumors around the community are that the collection set may debut with a cost price of 6265 Valorant Points, with the phantom tagged at 2675 VP and the butterfly knife at 5350 VP. Still, we have to wait for an official confirmation from Riot Games regarding the true cost of the bundle.
How to buy the Valorant Championship 2022 Collection bundle
You can purchase the Valorant Championship 2022 Collection bundle by visiting the game store. Open the game, and reach the main menu. Click on the store icon on the top right corner of the screen. You will find the Championship 2022 Collection in the top featured section itself. Select it and purchase any item of your choice from the limited-time set.
For more on Valorant, check out How to get the Heart or Love crosshair in Valorant or All Valorant Spectre Skins and how to get them on Pro Game Guides.