Since you need to rely on others to complete your missions and battles in Harvestella, it's a good idea to become familiar with the options you'll have at your disposal. There are many different jobs, all with special attributes.
What are jobs in Harvestella?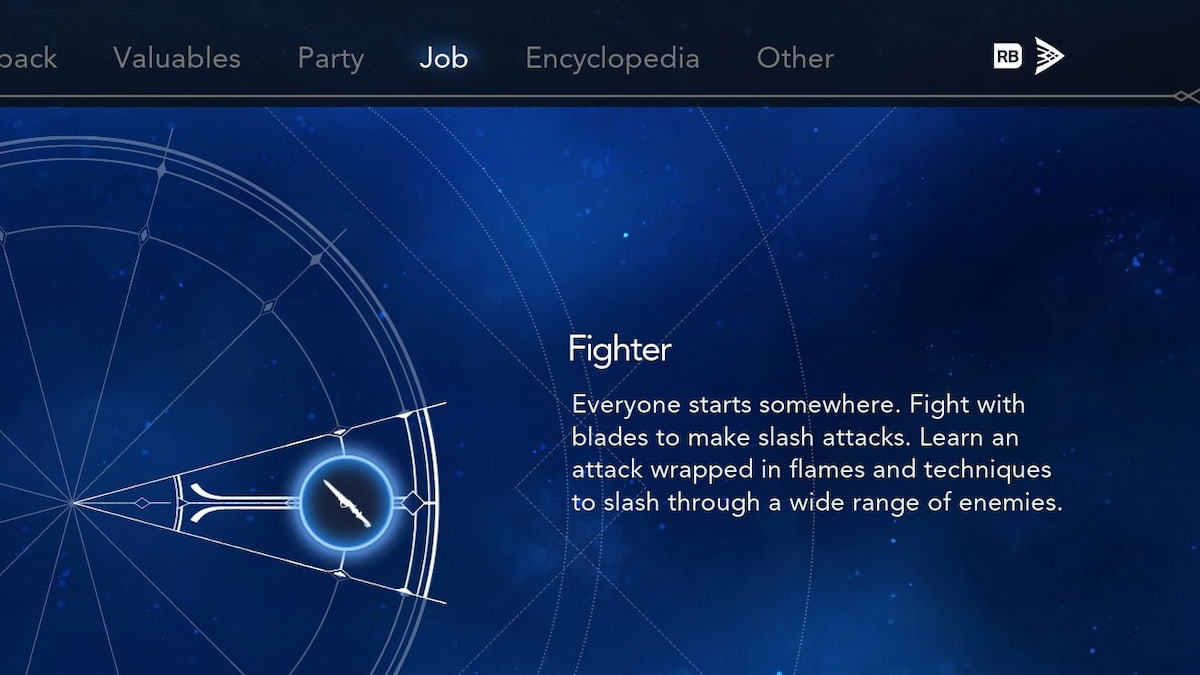 Jobs are a type of battle occupation in Harvestella. Jobs aren't referring to things like doctors, librarians, etc. Instead, it is your or a teammate's role in combat. Some roles are oriented towards helping the team, like the Woglinde. Other jobs, like Sky Lancer, are made to wipe out as many enemies as possible simply.
Related: How to cook in Harvestella
All jobs in Harvestella
There's no need to get confused over available jobs in Harvestella, even if it can seem enigmatic. Here's a breakdown of what each job title is called (since you can't see them when you first begin playing) and a description of what their purpose is:
| Job Title | Description |
| --- | --- |
| Assault Savant | Combines both martial arts and scientific innovation to unleash melee attacks. |
| Avenger | Deals heavy physical attacks from a distance. Can use both Ice and Fire for the improvement of skills. |
| Fighter | First job that is available at the beginning of the game. Physical job utilizing tools to dish out ranged attacks. |
| Lunamancer | Attacks with specifically wide-ranged magic can be effective against large or multiple enemies. |
| Mage | Uses elemental magic through the Monolite to release |
| Mechanic | Wears down enemies with physical attacks, priming them to be finished off by teammates. |
| Pilgrim | Using an enchanted sword, a varied fighter with skills in both fighting and magic. |
| Shadow Walker | Twin-blade fighter can improve how hard their blows hit over time. |
| Sky Lancer | Uses a spear in combination with wind-bending to attack enemies. |
| Woglinde | Support role that uses ranged magic to help out teammates. |
Want to read more about Harvestella? If so, check out All Harvestella Character Customization Options on Pro Game Guides.