In Hogwarts Legacy, you can complete various Duelling Feats by performing certain actions in combat. One of the feats includes catching and throwing a disarmed weapon, and this can be one of the trickiest challenges in the game. Here's how to catch and throw a disarmed weapon in Hogwarts Legacy.
How to complete catch and throw a disarmed weapon Duelling Feats in Hogwarts Legacy
To catch and throw a disarmed weapon from an opponent, you need to unlock the Ancient Magic Throw Expertise with Talent points. This enhancement is in the Core section in the Talents tab. You can learn this after reaching Level 5 and spending one Talent point. With this Core Talent, you can easily disarm opponents, take control of their weapon, and throw it back at them.
However, to disarm an opponent, you must first learn the Expelliarmus spell from Professor Hecat. Using both Expelliarmus and Ancient Magic Throw, you can catch and throw a disarmed weapon at opponents in Hogwarts Legacy. We recommend trying this trick on a Loyalist Commander, Assassin, or Sentinel to complete the Duelling Feat when it appears.
How to disarm opponents in Hogwarts Legacy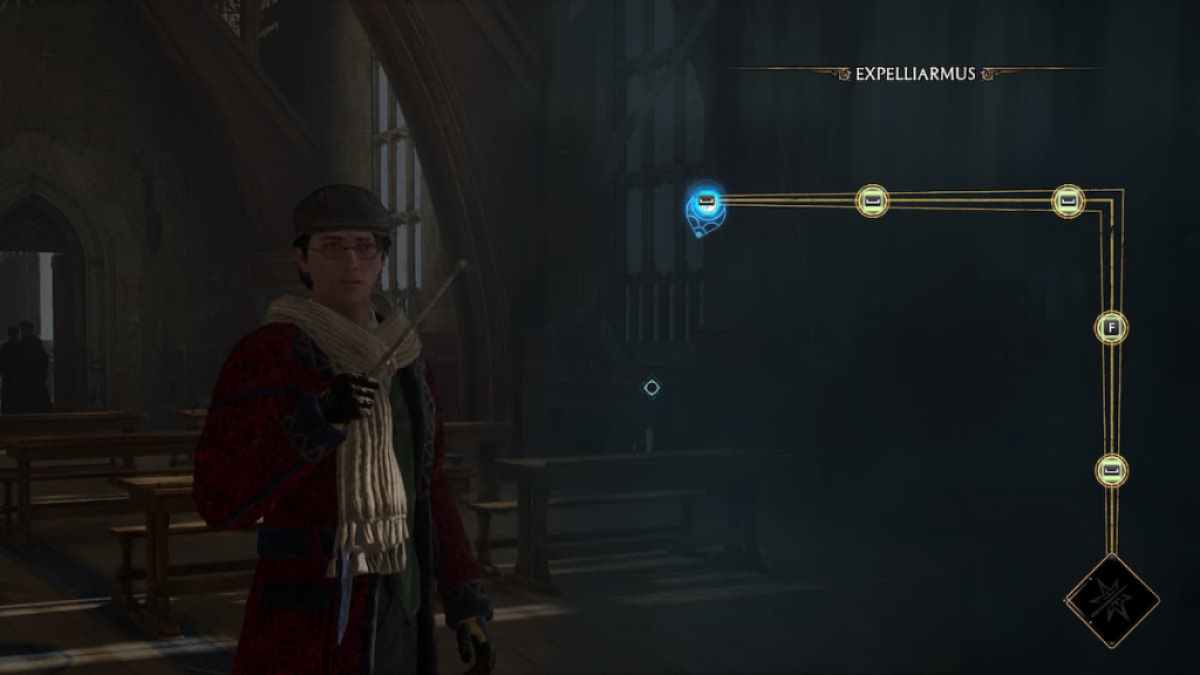 To disarm an opponent, you simply need to cast the Expelliarmus charm. You will learn this spell quite early on in the game from Professor Hecat. Remember, you can also enhance the disarming charm by spending one Talent point to learn the Disarming Curse from the Dark Arts section. If you are going for a dark wizard build, we highly recommend unlocking this Talent.
How to use Ancient Magic Throw in Hogwarts Legacy
Ancient Magic Throw allows you to pick up interactable objects, and throw them at opponents during combat. With the Ancient Magic Throw Mastery, you can do the same thing with enemy weapons by disarming them first. To perform Ancient Magic Throw, simply press Z on the keyboard, or R1/RB on the controller while aiming at the throwable object. Start by targeting opponents with weapons and disarm them with Expelliarmus. When their weapon is in mid-air, you'll get an option to use the Ancient Magic Throw to catch and throw the weapon at the opponent.
Wondering how to get the Phoenix in Hogwarts Legacy? Check out Hogwarts Legacy – Phoenix Rising Walkthrough on Pro Game Guides.