In Hogwarts Legacy, Dugbogs are one of the vile, mystical creatures that you will come across. You can defeat these creatures to complete some of the Dueling Feats that appear during combat. Dealing with Dugbogs can be difficult, especially when they use their Sneak Attack. Here is how you can flip a Dugbog while its waiting to use its Sneak Attack in Hogwarts Legacy.
What spells to use to flip a Dugbog during its Sneak Attack in Hogwarts Legacy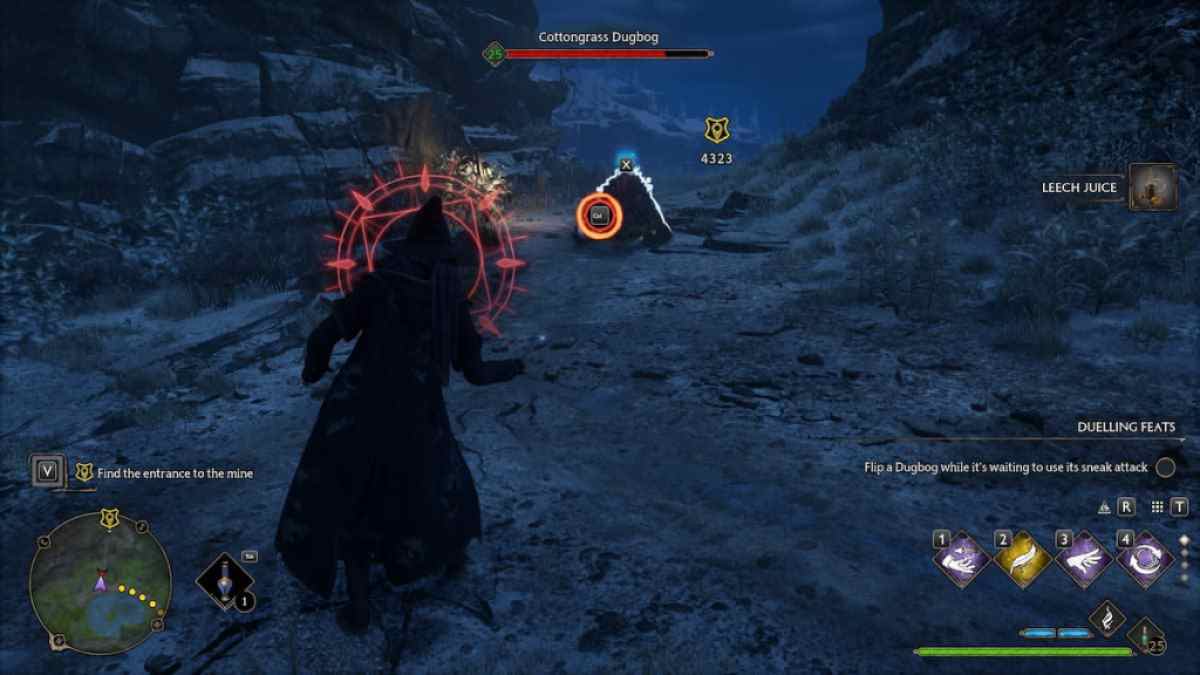 Flipping a Dugbog is tricky as it is, but when it uses a Sneak Attack, it's safe to say that it can be frustrating to flip it. You can use Accio, Flipendo, or Diffindo to flip the Dugbog. The Sneak Attack comes out when they are not moving at all and instead preparing to make a jump on you. This is when you see the red colored dodge symbol with respective keybinds, and means the Dugbog is using its unblockable attack. The safest thing to do is dodge roll the attack, get behind the Dugbog, and use the any of the force spells to flip it. You can only use Protego during the Dugbog's tongue attack to shield yourself.
We tried using the Disillusionment spell to sneak up on it, but that doesn't work. Dugbogs can sense you around them. If you use the Disillusionment spell, you will see a question mark symbol above their heads as an indication that they can sense you. You can find many similar Dueling Feats where you need to slice a dangling Dugbog, or levitate the creature by its tongue. You can find Dugbogs easily in the swampy areas located in the North Ford Bog Region and the South Sea Bog Region.
To find out more on Hogwarts Legacy check out, How to enter the underground Treasure Vault in North Feldcroft in Hogwarts Legacy on Pro Game Guides.