In Hogwarts Legacy, you will come across various creatures. Some of them can be befriended while others cannot, such as the Trolls, Inferis, and Dugbogs to name a few. As you progress in the story, you will find many Dueling Feats that appear during combat. One of these Dueling Feats involve a Dugbog. Here is how can levitate a Dugbog by its tongue in Hogwarts Legacy.
What spell can be used to Levitate a Dugbog by its tongue in Hogwarts Legacy?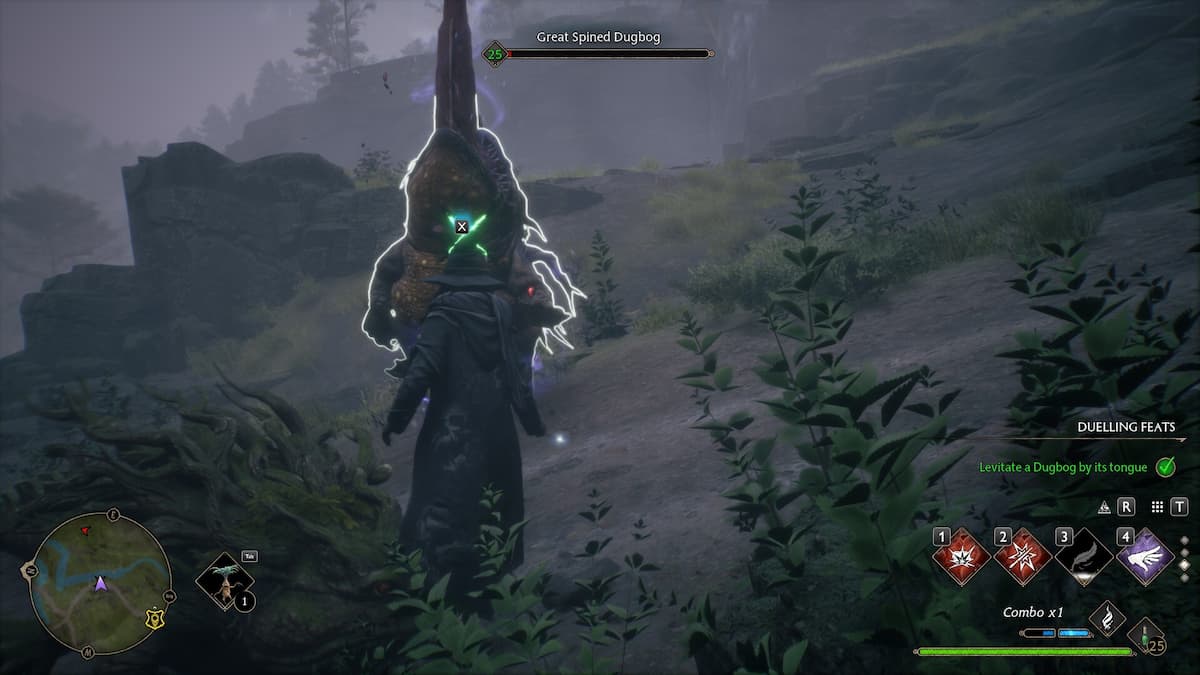 Dugbogs are some of the vile creatures that can be found in different parts of the map. You may come across a Dueling Feat where you have to levitate a Dugbog by its tongue. To do so, you need to use the spell Levioso while the Dugbog sticks out its tongue to attack you. This seems pretty straightforward, but can be tough because Dugbogs are very fast and smart creatures.
Related: Hogwarts Legacy – How to Flip a Dugbog onto its back
First, you need to draw its attention. You can use a basic cast spell to do it. Once they see you, its likely that they will follow you and attack. There are two ways in which Dugbogs attack, one in which their tongue is hanging out, and the other where they are charging at you with force. At first, Dugbogs will usually stick out their tongue; that is when you need to quickly cast the aforementioned spell. This is how you can levitate the Dugbog with its tongue, off the ground.
To find out more on Hogwarts Legacy check out, How to flip a Dugbog while its waiting to use its Sneak Attack in Hogwarts Legacy (Dueling Feat) on Pro Game Guides.