In Hogwarts Legacy, you will fight and befriend different kinds of creatures. Dugbogs are a type of mystical creature which needs to be defeated to win Dueling Feats. Hogwarts Legacy takes you to an enchanting place where you can use a combination of spells to attack your enemies. But that does not mean its always easy dealing with a Dugbog. Here is how you can Slice a Dangling Dugbog in Hogwarts Legacy.
What spells can be used to Slice a Dangling Dugbog in Hogwarts Legacy?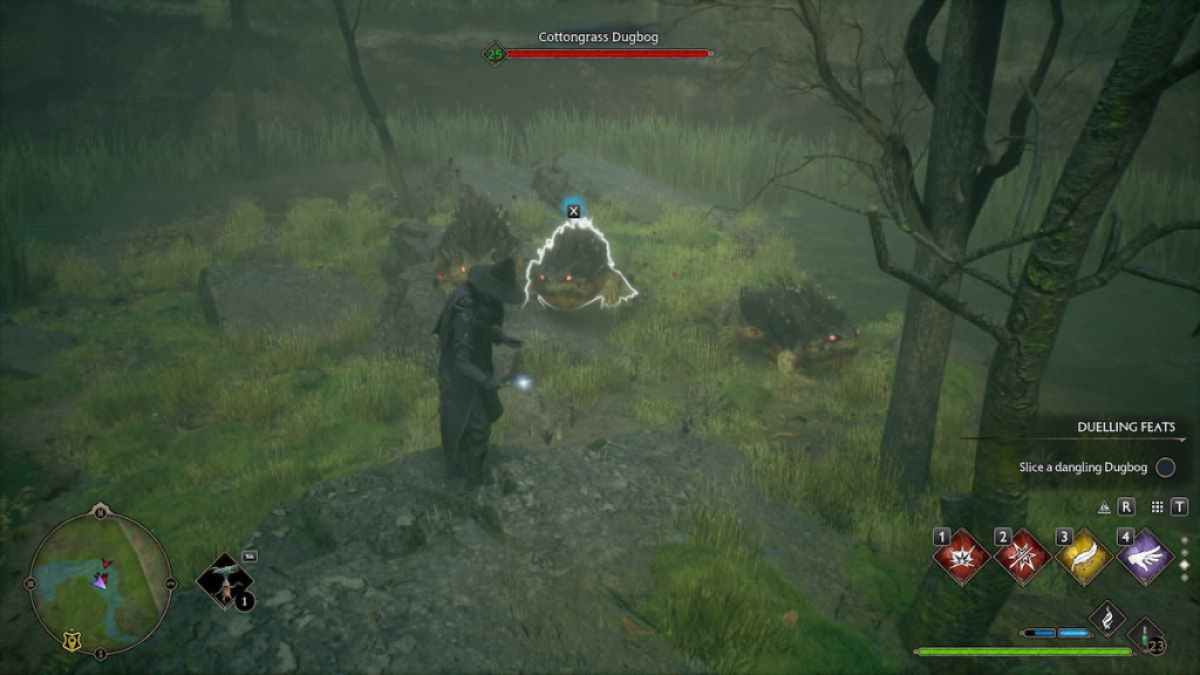 Dugbogs can catch up pretty fast once they start attacking you. You need to use Levioso first and then use Diffindo to slice a Dangling Dugbog. But before that, you need to keep in mind a few things. A Dugbog is usually found in the swampy regions located at the North Ford Bog Region and the South Sea Bog Region.
These creatures have two specific attacks: one in which they stick out their tongues, and the other in which they charge at you with force. When a Dugbog is sticking out its tongue to attack, use Levioso and then immediately cast Diffindo. Once you cast Levioso, it will levitate the creature by its tongue. After that, casting Diffindo will basically slice them while they are dangling mid-air.
Related: How to Levitate a Dugbog by its tongue in Hogwarts Legacy (Dueling Feat)
There is another type of Sneak Attack where these creatures stand still without patrolling. This is known as an unblockable attack, so you need to dodge roll away from it in time. After that, you can use any force spells by getting behind the creature to flip it.
To find out more on Hogwarts Legacy check out, How to flip a Dugbog while its waiting to use its Sneak Attack in Hogwarts Legacy (Dueling Feat) on Pro Game Guides.