Potions can provide significant buffs to your character if you find yourself in a bind with powerful enemies in Hogwarts Legacy. You'll eventually be tasked with using an Edurus potion and a Maxima potion simultaneously to be able to learn the Depulso spell from Professor Sharp. If you are having difficulty doing that, we can help. Here's how to use different potions simultaneously in Hogwarts Legacy.
How to use an Edurus potion and a Maxima potion at the same time in Hogwarts Legacy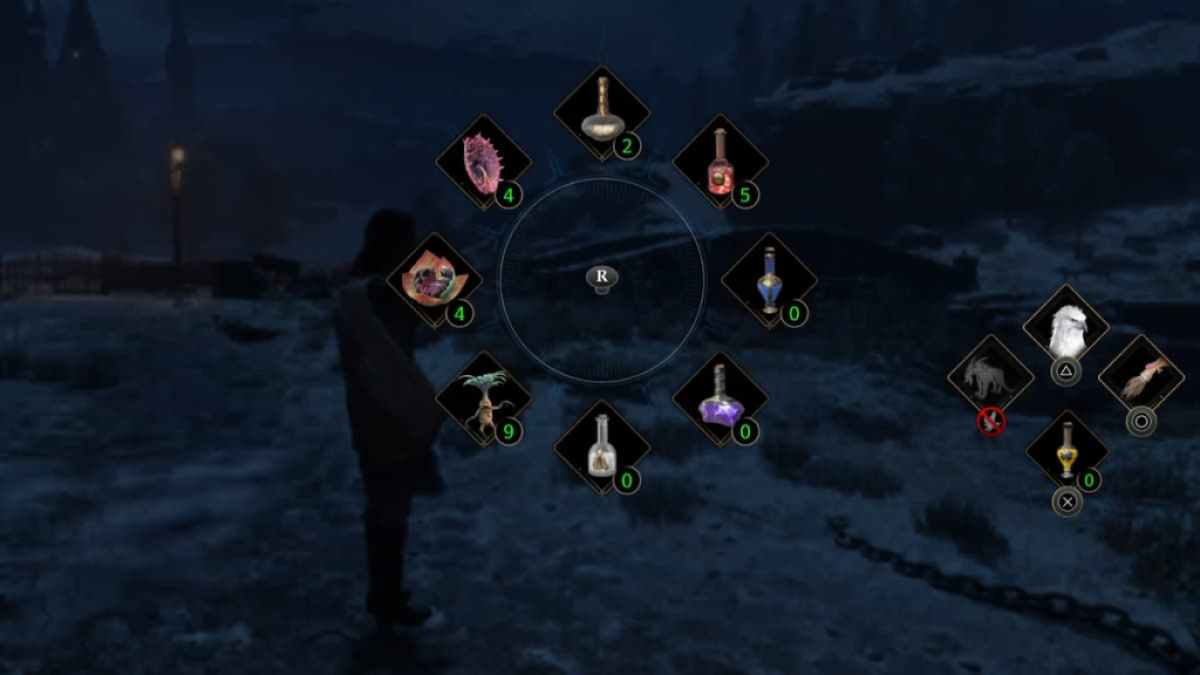 For our example, we'll use the two potions Professor Sharp tasks you with, as well as the buttons for PS5. You can start by drinking either the Edurus or Maxima potion. Press and hold the L1 button to open your tool wheel, then push your right joystick to highlight the potion you want. Release L1 while still pushing the joystick. This will allow you to press L1 on your main game screen and drink the potion.
The effects of both the Edurus and Maxima potion will last for 20 seconds. To drink them simultaneously, you'll just need to follow the steps above again to drink the other potion before the effects of the first potion that you drank wear off. It's important to note, you do not need to be fighting enemies while you do this to complete Professor Sharp's task. Getting used to pressing and holding at the right time to switch your active potion, all while fighting enemies, may take some practice. If you want to complete the task quickly, simply use the two potions outside of battle when there isn't as much pressure.
Looking for more help in Hogwarts Legacy? Check out How to solve Herodiana's puzzles in Hogwarts Legacy or Best ways to get Moonstone fast in Hogwarts Legacy here at Pro Game Guides.