In Hogwarts Legacy, you will meet different characters and one of them is Duncan Hobhouse. He is a timid fellow who would ask for a big favor from you. So, should you give Duncan the Venomous Tentacula Leaf in Hogwarts Legacy? Here is everything you need to know to make that choice.
What happens if you keep the Venomous Tentacula Leaf in Hogwarts Legacy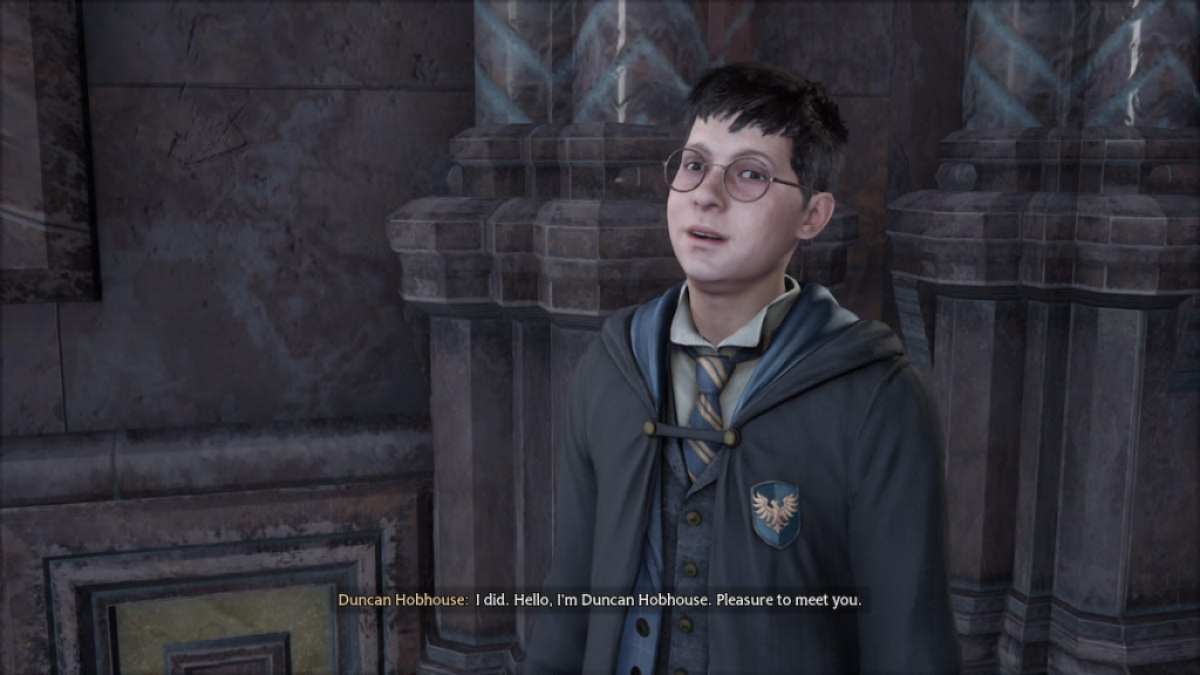 In Hogwarts Legacy, Duncan Hobhouse is much like Neville from the Harry Potter Franchise. Duncan is a timid fellow who belongs to the Ravenclaw House. He became the laughing stock of his class after his spell failed during Hecat's class. He asks you to bring him a rare and dangerous Venomous Tentacula leaf. Duncan wants this leaf to prove to his classmates that he is not a scaredy cat.
If you decide to go and get it for him, he will be forever grateful to you. You will also be able to build a friendship with Duncan. On the other hand, he will be terribly upset if you decide to not give him the leaf. However, it will not affect the storyline or the rewards from this quest. You will still get a Tentacula Robe and 180 XP as your reward whether you give Duncan the leaf or not.
Related: Hogwarts Legacy – Difference between Levioso and Wingardium Leviosa, explained
How to get the Venomous Tentacula Leaf in Hogwarts Legacy
Getting a Tentacula Leaf is part of a side quest, Venomous Valor. In this quest, Duncan asks you to fetch a Tentacula Leaf, for which you will have to traverse through the Hidden Herbology Corridor. Once you are inside, use Incendio or Lumos to remove the death vines and gain access to the hidden corridor. Now you have to follow the path which might lead to a few detours with some chests.
You can skip those and stick to the path to get the leaf. Eventually, you will stumble upon the giant Tentacula and be prompted to get a leaf for Duncan. Once you have it, return to Duncan who is elated to see you with the Tentacula Leaf. If you do decide to give him the leaf, you can always buy a Venomous Tentacula plant for yourself from Dogweed and Deathcap for 600 Galleons to use it in combat.
To find out more on Hogwarts Legacy check out, Hogwarts Legacy – Charles Rookwoods Trial Walkthrough on Pro Game Guides.