While I was waiting for the Astral Express to depart, I read up on anything I could about the new characters I would meet in Honkai: Star Rail, including those featured in the Boarding Preparation Special Program. One of the first characters you'll meet on Jarilo-VI is Seele, a member of Wildfire from the Underworld of Belobog. Here is everything we know about her.
Who is Seele in Honkai Star Rail lore?
Seele is a character from Belobog, one of the first worlds you will visit while playing Honkai: Star Rail. In Belobog, the Underworld is a harsh environment where food is scarce and people are trying to scrape by and survive. Wildfire is a faction that originated in the Underworld. It does everything it can to provide for the people that live there. Seele is a high-ranking member in this faction. Her fighting style reflects her hard upbringing. She frequently operates solo, working to protect others whenever she can.
Who voices Seele in Honkai Star Rail?
Seele has four voice actors depending on the language you are using in the game.
English: Molly Zhang
Chinese: Yajing Tang (唐雅菁)
Japanese: Nakahara Mai (中原麻衣)
Korean: Song Ha-Rim (송하림)
What kind of unit is Seele in Honkai Star Rail?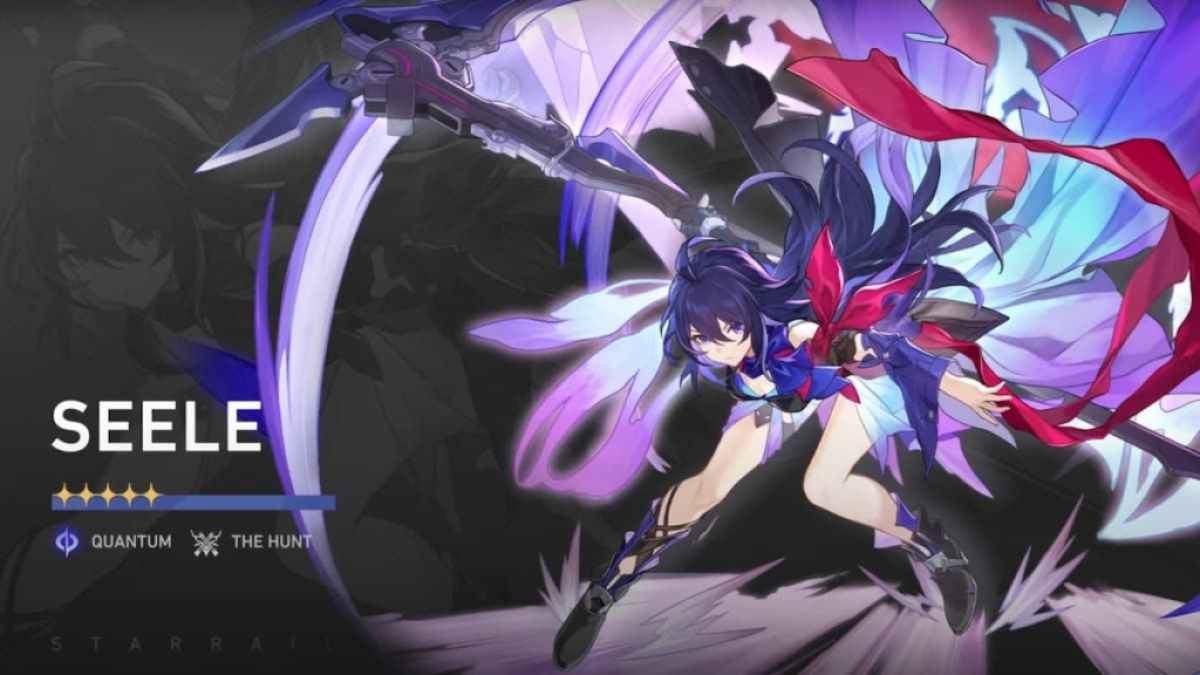 Seele is a Limited Five-Star unit featured on the very first limited banner of Honkai: Star Rail Version 1.0. There only one week left in her current banner, but hopefully she will be released again sometime in the future.
She is a Quantum Element character and follows the Path of The Hunt. The path of The Hunt indicates that Seele's kit will focus on high, single-target damage.
Elements largely serve to determine if enemies will be able to have their Toughness Bars reduced by an attack. If you attack an enemy with an element that they are weak to, their Toughness Bar will go down. Once the Toughness Bar is reduced to zero, the enemy will be broken. Players can then deal more damage to that enemy for a period of time, as well as apply effects like Entanglement .
Did you get Seele in Honkai: Star Rail? Want to know how to build her? Check out Honkai Star Rail Best Seele build – Light Cones, Relics, and More! here at Pro Game Guides.