As players make their way out towards the Chainscrape area, they will discover several locals in need of help. One of these locals, Arnuf, is camped just north of Chainscrape and is heavily injured. When Aloy asks how he got hurt, he'll turn her towards a mine that had a cave in and flooding. Head to the mine and speak to Korvend to begin the quest.
Korvend & the Two Miners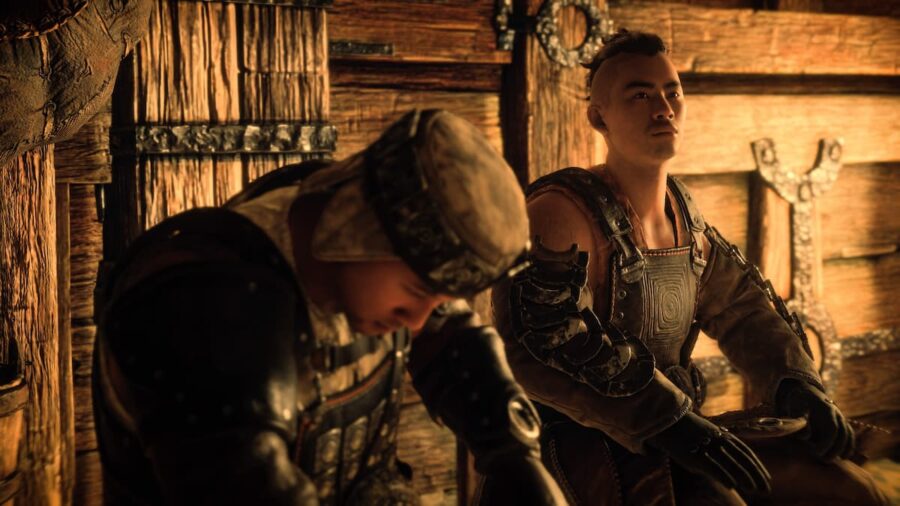 When speaking to Korvend, he'll be very out of it, in total shock. He will tell Aloy that two more miners are trapped within the mine. Korvend is desperate to help them but too injured to go by himself. Follow the path into the mine to discover the miners.
Thorden and Lokuf are the two trapped inside. Lokuf's leg is badly damaged, and there is no way for him to get out without draining the tunnels. They will give Aloy some fuses to set off the explosives to open the drain shaft. Speak with them to bring them some peace before heading over to the main flooded area.
Related: How to defeat a Grimhorn in Horizon Forbidden West?
Swim & Climb to the Blockage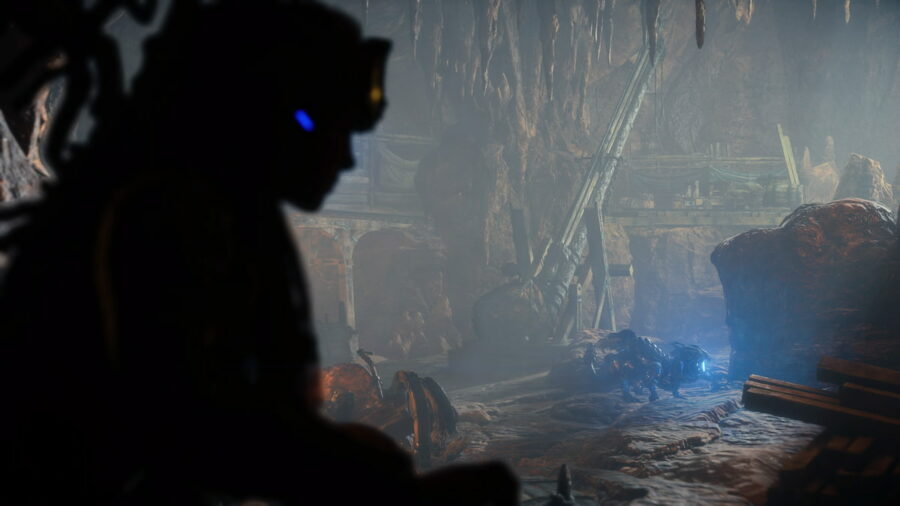 Players will have to go through a bit of an obstacle course to reach the blockage. This includes boosting their way through some of the underwater sections with a current. Once players are on the other side, they'll have to climb the structure on the other end of the room to enter the main flooded area.
Here, players will need to take out the pack of Burrowers. You can do this through a mixture of stealth and aggression. You can hit several bulbous blue and purple mushrooms to create a temporary spore cloud Aloy can hide in. Other than this, she can jump in and out of the water to hide for short bursts and break the line of sight.
Once they have been defeated, follow the minecart track to where it is broken. Jump across to the other side and climb up on the right to follow this pathway. Eventually, it opens up to reveal a large flooded room and the cart with explosives.
Related: Where to find Wild Beans in Horizon Forbidden West?
Detonate the Explosives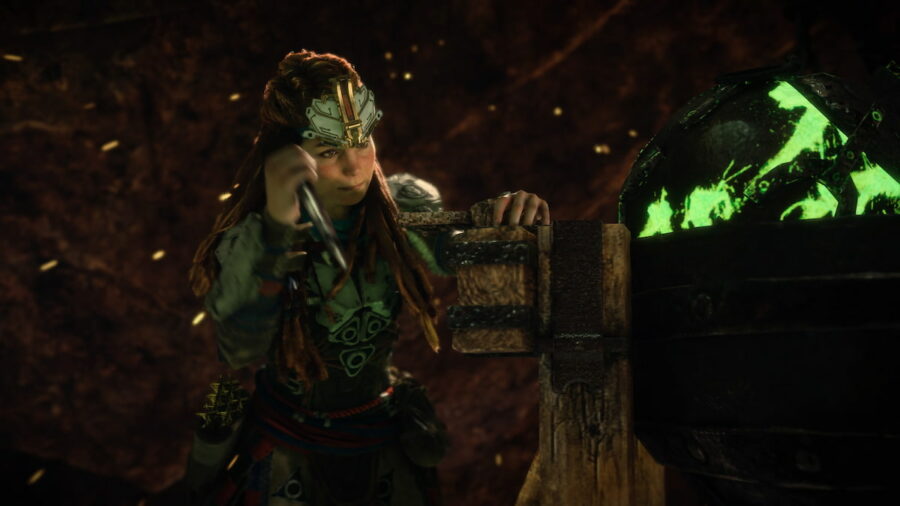 From here, players will need to use their pullcaster on the arms of the structure directly ahead to climb over to where the explosives are at. Activate the explosive and send them hurtling down into the room below. This will open the drainage pipe and clear the water out.
However, another Burrower and Scrounger will appear afterward. Defeat them or flee the room to let the miners know they are safe to leave. Head back outside and let Korvend know that his men are safe and the mine has been drained to complete the quest.
For more Horizon Forbidden West content, be sure to check out How to defeat Scrappers in Horizon Forbidden West? on Pro Game Guides.