You can't play Horizon Forbidden West without encountering some puzzles and codes. The game loves to incorporate mysteries and secrets for you to solve, so you will be coming across many of them during your playthrough. Here is how to get the Red Permit Code.
You will need the Red Permit Code in Daunt Ruin. This is the first zone you will encounter that is not attached to the tutorial mode. The code is 1705, but you will need a key to go with it. If you have not yet got the key for the console where you input the code, we will help you out.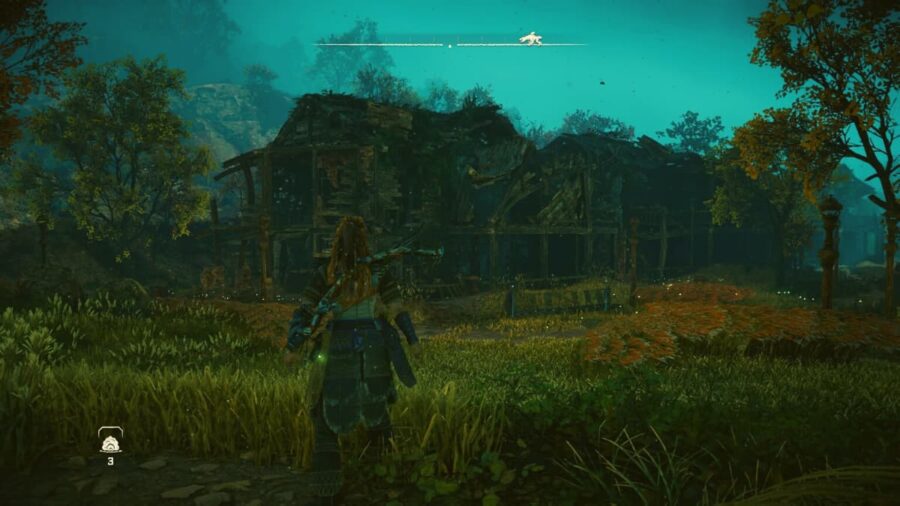 Once you have found Daunt Ruin, you will need to access it by moving a nearby crate into the ruins and close to a yellow handle so Aloy can pull herself up. Once you have done this, climb onto the crate and make your way onto the balcony.
Once there, head to your left and leap over the gap using a running jump, this will allow you to access the adjacent room and drop down into it.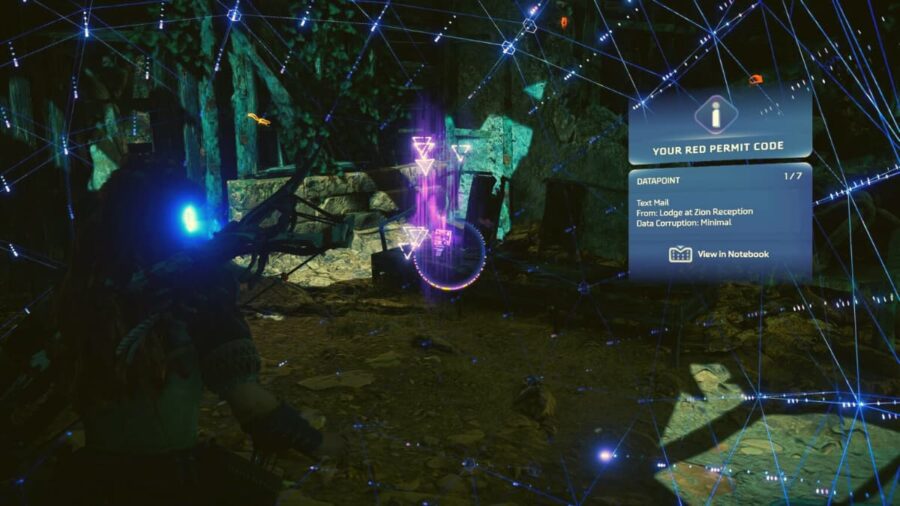 Here, you will find the datapad for Your Red Permit Code, but you will also need a key. Look behind you and above to see a crate on which you can use your Pullcaster. Pull it down, and then use the Pullcaster again to attach it to a ventilation shaft you can also dislodge.
Once you have done this, jump onto the crate and then onto the ledge on the left. Jump over the shaft, and you will have access to the room next to the one where you find the datapad.
When in the room, you will see a cracked wall. Use your Pullcaster again and yank it down to reveal another crate. Head into the room next to that and look at the ceiling to find a blue sand timer symbol. Use your Pullcaster on that as well to release the crate from the room before.
The crate will then fall down the hole, and you can use it to reach the yellow beam at the other side of the room. Just push it into place and pull yourself up. You will then reach the roof and see a balcony to your left. Make your way over to it to access the key module.
You can now head back to the first room and enter the key and the code into the datapad.
Looking for more help? Check out How to fix the can't examine the machine carcass bug in Horizon Forbidden West.