Horizon Forbidden West is now available for PlayStation consoles, and players will come across several tricky missions in the Main Quest. One of these includes The Broken Sky Quest, where players are required to Scan the Bulwark.
The Broken Sky Quest surrounds Aloy's journey across the Tenakth land in search of AETHER, a subordinate program under GAIA. This is where Aloy meets Kotallo at Stone Crest, who takes her to the Bulwark. Once you're in front of Bulwark, examine the wall with Aloy's focus to reveal the metal hidden inside the rock. Players will have to look toward the left-hand side of the mountain to scan the metal piece.
Related: How to complete 'No Man's Land' Relic Ruins in Horizon Forbidden West?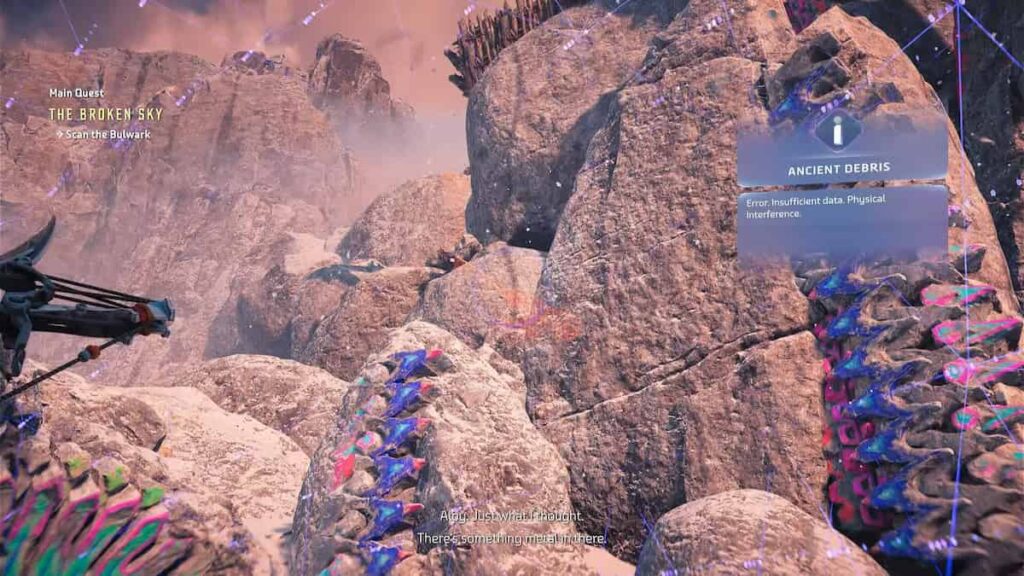 After meeting Tekotteh on top of the mountain, head down to the bottom of the Bulwark. Scan the mountain with Aloy's focus to reveal the metal stuck in the mountain. After locating the metal, climb up and reach near the waterfall.
Climb the Bulwark and pry open the area covered by rocky debris with Aloy's spear. This will open up a passage that players have to investigate. Scan the wall with Aloy's focus to find Ancient Debris inside the passage. The Ancient Debris found inside is a power core hidden in the wall, which is part of an armored combat vehicle.
Wondering how to defeat the strongest machine in Forbidden West? Check out How to defeat the Slitherfang in Horizon Forbidden West on Pro Game Guides!