The first Horizon Forbidden West DLC, Burning Shores is out now. This DLC takes Aloy to the burning shores of Los Angeles. The Burning Shores DLC adds a new trophy list, outfits, weapons, machines, coils, and a new story following the Quen tribe and the happenings in this new land. If you are wondering how to start the Burning Shores DLC in Horizon Forbidden West, we have the answer.
How to start Burning Shores DLC in Horizon Forbidden West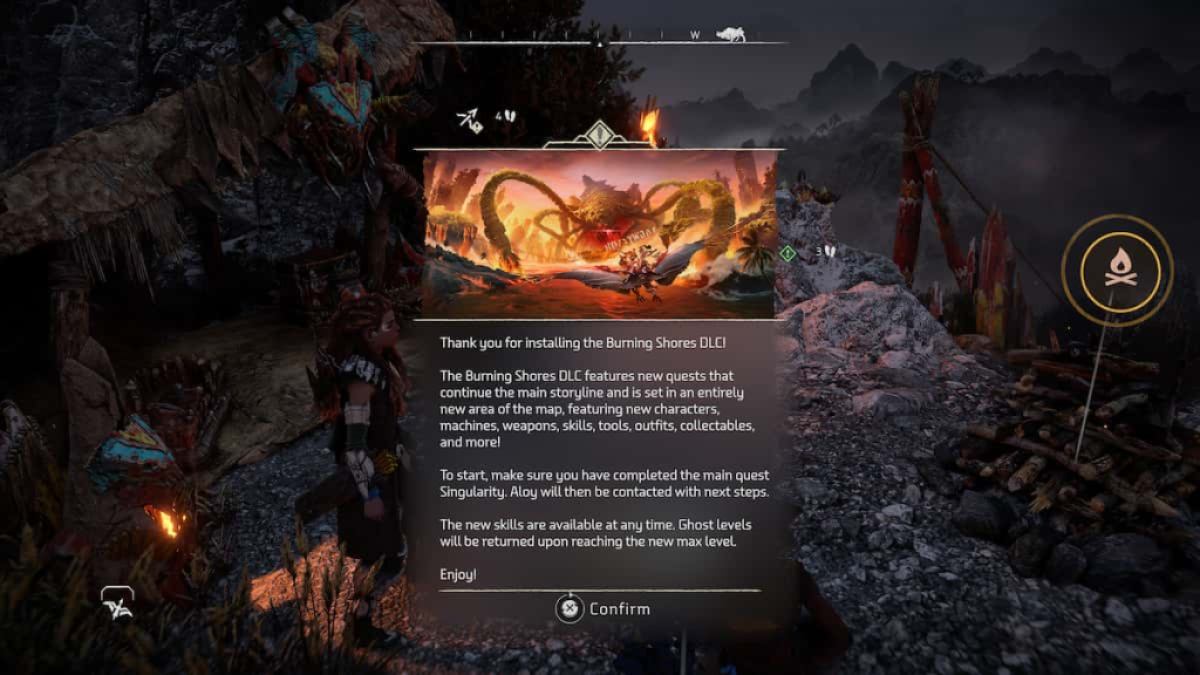 To start the Burning Shores DLC, you must have completed the main quest, Singularity. This is the final quest of the base game's story. Once you've completed Singularity, Sylens will contact Aloy via her Focus, starting the Burning Shores introduction quest. Once you've traveled to Sylens location and spoken to him, you can commence t
Unfortunately, starting the DLC before this point is impossible as it contains spoilers to the end of the main story and continues the story leading into the potential third entry in the Horizon Franchise.
What content does the Burning Shores DLC bring to Horizon Forbidden West?
The Burning Shores is a meaty expansion to Horizon Forbidden West. The DLC primarily adds the new Burning Shores location, which takes place in a post-apocalyptic Los Angeles. The DLC also adds several new features and additions, including:
New Machines
New Weapons and Tools
New Skills
New Outfits
New Collectibles
A new max level with Ghost Levels to achieve once reached.
For more information on Horizon Forbidden West, check out How to farm Metal Shards in Horizon Forbidden West and What are Weapon Techniques in Horizon Forbidden West? on Pro Game Guides.