For fans of the Horizon franchise, machines are a familiar foe and are the primary threat throughout the series. In Horizon Forbidden West, an even more dangerous machine enemy is present, known as Apex machines. Apex machines are stronger, faster, and more durable than their standard machine counterparts.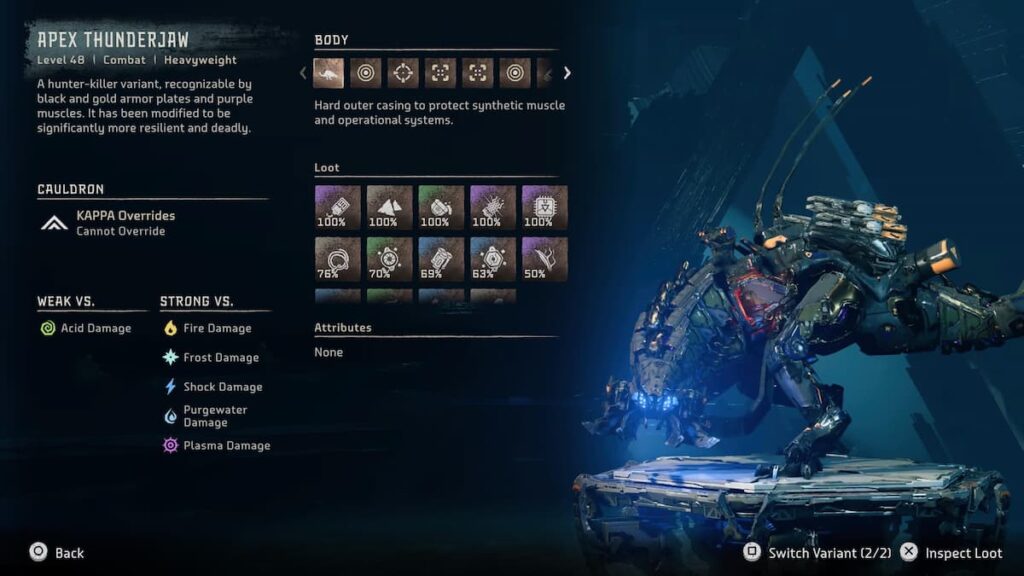 Apex machines can be spotted by their black armor, contrasting the standard white armor that most machine enemies will have. Most machines will have an Apex variant in Horizon Forbidden West and can be found randomly among groups of regular enemies. These machines will be much harder to defeat than others and can easily overwhelm players if encountered in groups of other machines.
Related: Where to find hidden audio datapoint in Latopolis in Horizon Forbidden West
Aloy will encounter many Apex machines throughout her journey in the Forbidden West. These machines are said to be drawn to areas where large numbers of other machines have been killed. This makes them more common near settlements and machine hunting areas. They act as guardians and the other machine's last defense against human threats.
Interested in Horizon Forbidden West and want to read more? Check out How to complete 'The Long Coast' Relic Ruins in Horizon Forbidden West? on Pro Game Guides!