Collecting boss bounties in Hunt: Showdown is the bread and butter of each match. If extracted, these boss bounties grant the player extensive amounts of XP and Hunt Dollars. Every game of Hunt: Showdown revolves around finding clues to reveal the boss' lair, so players can hopefully score huge rewards from the extracted bounty. But first, the boss must be killed. Only then can players collect their precious bounty. There are four bosses, each with unique mechanics and weaknesses, in Hunt: Showdown, and these can be difficult to discover without prior experience. Here's how you beat every boss in Hunt: Showdown.
How to beat each boss in Hunt Showdown
Frenzy Mechanic, explained
Every one of the four bosses in Hunt: Showdown possesses a "frenzy state," which is triggered when the boss sustains damage equivalent to one-fourth of its health bar. In this "frenzy," bosses will take less damage from attacks and wildly flail around, angrily stomping around the boss lair. The bosses typically scream and do unique attacks during this time, which will be discussed later. This frenzy state only lasts around thirty seconds, and once the boss's rampage is over, their damage reduction will return to normal.
How to beat the Butcher
The Butcher is a lumbering boss that attacks with his flaming hook. In his frenzy state, the Butcher will gain increased speed and run at nearby players, leaving a trail of flames in his wake. Although the Butcher is immune to fire damage, he is vulnerable to bleed damage and slightly vulnerable to poison damage. The best way to kill this boss is with a sticky bomb, concertina bomb, melee weapon, and a crossbow. The crossbow, concertina bomb, and melee weapon will rend the Butcher, causing bleed damage, and the sticky bomb will deal damage equivalent to 75% of the boss' health bar if landed. Choke bombs can also be used to snuff out the flames caused by his frenzy state.
How to beat the Spider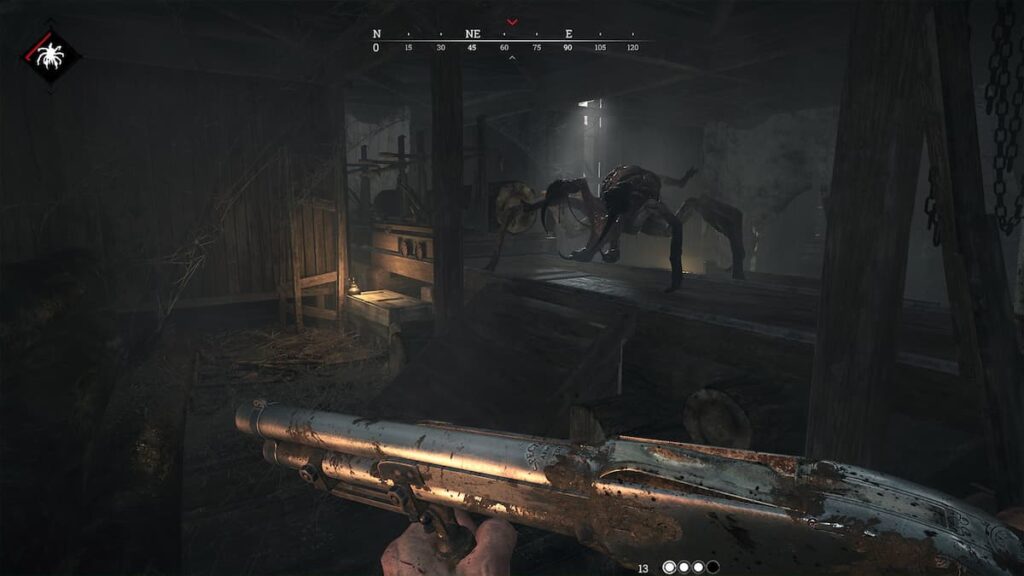 The Spider is an agile boss that attacks with a poisonous bite. In the Spider's frenzy state, it will barrel toward players and hunt them down, attacking in quick succession. Although the Spider is immune to poison damage, it is vulnerable to fire damage. The best way to kill this boss is with fire bombs, lanterns scattered around the area, and incendiary rounds. If landed, a sticky bomb can also cause massive damage. An antidote shot can also prove useful against the Spider's poison attacks.
Related: Hunt Showdown – Error 0x30001, Explained and How to Fix
How to beat the Assassin
The Assassin is a swift boss who can switch between a human figure and a swarm of insects. The human figure attacks with a blade that causes bleed damage, and the swarm attacks with poison damage. In the Assassin's frenzy state, it will produce a clone that sends out a swarm to cover the player's screen. Although the Assassin has high bleed resistance, it is vulnerable to both poison and fire damage.
The best way to kill this boss is with poison rounds, fire bombs, and poison bombs. If enough damage is dealt in the Assassin's human form, it will be staggered, which creates the perfect opportunity for free damage. To disperse the swarm of bugs from clouding the screen, players should melee, which clears the bugs slightly faster. Antidote shots are perfect for avoiding the boss's poison infliction. Sticky bombs are ill-advised, as landing the projectile is difficult against such a fast-moving target.
Related: How to Prestige in Hunt: Showdown
How to beat the Scrapbeak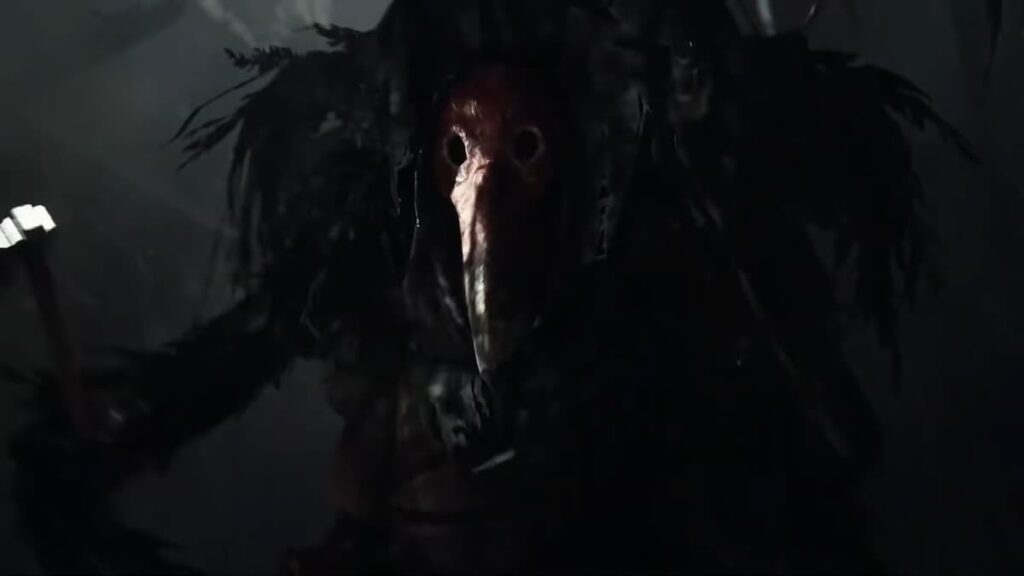 The Scrapbeak is a unique boss, due to the items it hoards underneath its enormous figure. The Scrapbeak spawns with a random melee weapon, which it uses to attack players. This boss can hurl concertina wire at players in a ranged attack, which causes bleeding. In the Scrapbeak's frenzy state, it leaves a trail of concertina wire and drops several useful items, such as ammo boxes and melee weapons.
Although the Scrapbeak is not resistant to fire damage and explosives, players should not attack the boss with these methods, as they burn the items it drops and renders them useless. Instead, players should attack the boss with melee weapons and poison items, as the Scrapbeak is weak to poison damage. Players should not use concertina bombs, however, as the Scrapbeak is resistant to them.
For more Hunt: Showdown guides, check out Best Budget Loadouts in Hunt Showdown here on Pro Game Guides.