Few cooperative horror shooters have made quite as much impact as Killing Floor and its sequel, Killing Floor 2. The game was initially released in 2016 and has seen numerous updates and expansions since then. Developer Tripwire Interactive has just announced a new update.
The Day of the Zed Halloween update looks to bring new maps, weapons, and game modes to Killing Floor 2. The update is available for free on PlayStation 4, Xbox One, and PC, so all players can experience the terror this holiday season. You can watch the trailer here if you dare.
Related: Best zombie games on PC
Within the update comes a plethora of new content that will sure to make fans of Killing Floor and horror delighted. These are a new community map, four new weapons, and two new game modes. You can take a look at them below.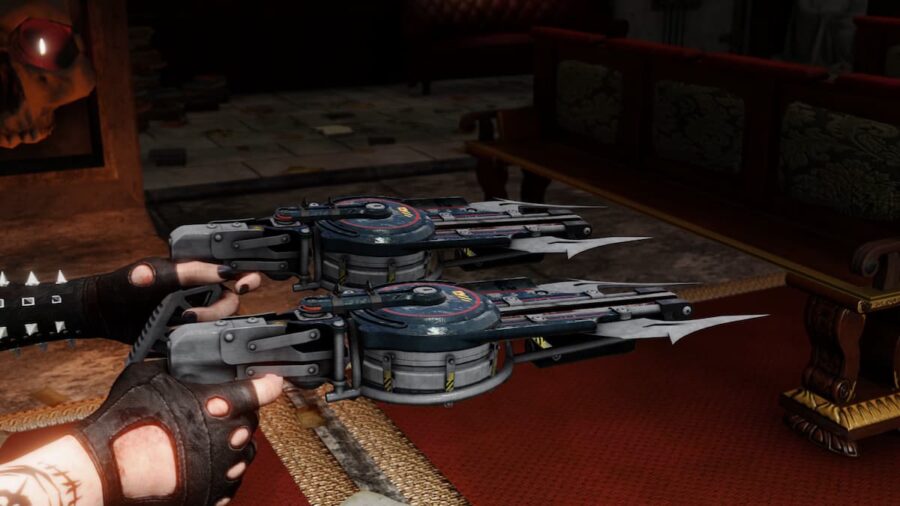 New Map
The new map in the Day of the Zed update is a community map called Netherhold. It features a dark and gloomy atmosphere that fits the spooky season and will surely keep players on the edge of their seats. It has many hidden areas and secret rooms that players can find by exploring. Additionally, players can unlock a unique seasonal reward for completing the five new Netherhold objectives. Players can play Netherhold in the survival, weekly, and endless game modes.
New Weapons
Piranha Pistol(s)

Gunslingr - Berserker Classes

Corrupter Carbine

Field Medic / Sharpshooter Classes

HRG Disrupter
HRG Tommy Boom
New Weekly Game Modes
Wild West London

It's high noon in this cowboy-themed game mode for gunslingers only. To ensure everyone has a rootin' tootin' time, all players wear cowboy hats and can only use revolvers and lever actions. An old-timey special sepia filter specifically designed for this game mode will complete the look.

Abandon All Hope

This mode brings the ultimate challenge with maximum difficulty, even more so than the Hell on Earth difficulty. Spawn rate has been set to max, spawn pools of heavies are greatly increased, and both health and damage output of enemies has been increased to truly terrifying levels. Players who complete this challenging game mode will be rewarded with a special Kriss Elite Skin.
To celebrate today's update, Tripwire Interactive has put Killing Floor 2 on sale on all platforms. So if you have been hiding under your blankets eyeing this game, there has never been a better time to purchase it!
For more information on gaming, check out Phasmophobia: Future Update Plans – Roadmap and Layers of Fear returns with Teaser for New Game on Pro Game Guides.