Farming simulators have become a staple in the video games industry, and it's little wonder why—these games are defined by their heartfelt stories, realistic characters, and sandbox creativity. In a hectic and technologically-driven world, nothing beats spending time in a gentle and charming simulation of our own making. We've listed the best farming games currently available, all ready to play on your PC.
1. Stardew Valley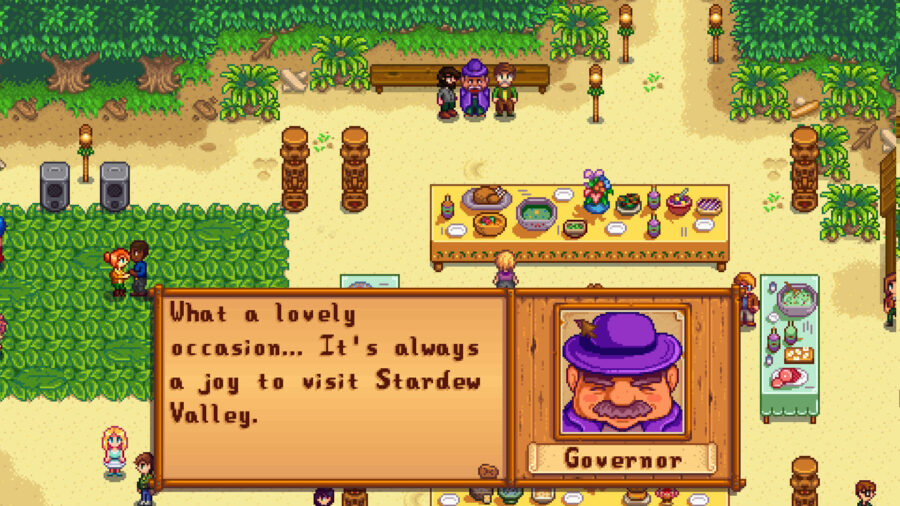 This pick is a no-brainer, since Stardew Valley is generally considered to be the best farming game out right now. Inspired by the Harvest Moon series (aka, the grandfather of all farming simulator games), Stardew Valley offers everything a player could ask for in a perfect simulated world: endless artisanal possibilities, an optional combat system, cute magical beings, a town full of people who feel delightfully real... the list goes on and on.
2. My Time At Portia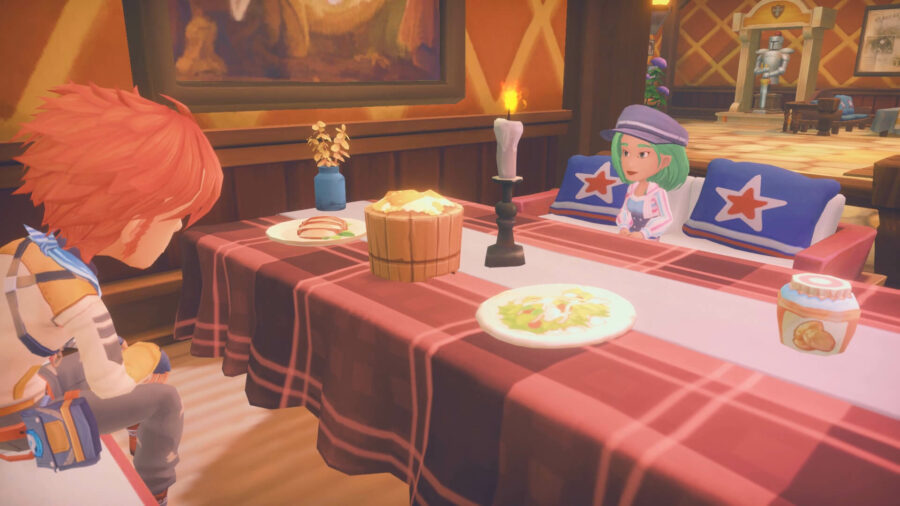 My Time At Portia credits Studio Ghibli for much of its inspiration, so you already know this game is going to be absolutely heartwarming. After taking over your Pa's neglected workshop, you'll steadily grow your farm through raising crops, animals, and fulfilling commissions. Did we mention that it's set in a post-apocalyptic world? The combat in this game is spectacular, and when you're tired of fighting or adventuring, there's plenty of social opportunities (including going on dates!) to find within the community of Portia.
3. World's Dawn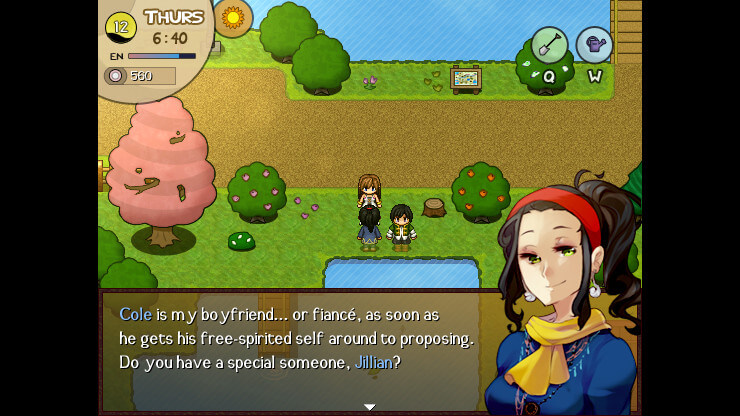 World's Dawn offers all the best elements of a farming simulation game, but with the added bonus of an incredible storyline. The game is full of fun and unexpected surprises, and with a whopping total of 32 villagers, there's plenty of side-quests and dialogue to keep you entertained as you build your new life in the whimsical Sugar Blossom Village.
Related: Best Otome Games
4. Yonder: The Cloud Catcher Chronicles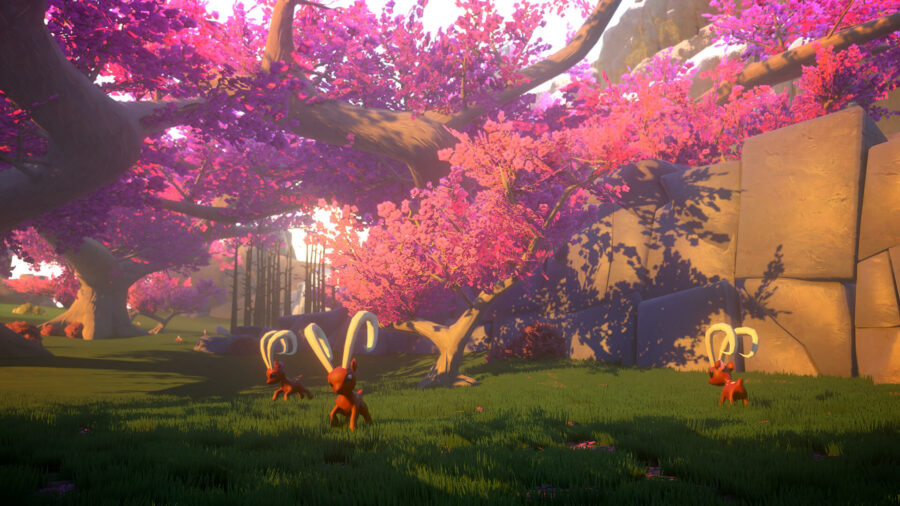 This game has been referred to as the love child of Stardew Valley and Breath of the Wild. If that ringing endorsement isn't enough to immediately win you over, take a look at the gorgeous graphics in Yonder: The Cloud Catcher Chronicles. The world is as vibrant as it is dynamic, constantly changing along with the seasons. The ability to put quests on hold means that you're free to explore at your own pace.
5. Graveyard Keeper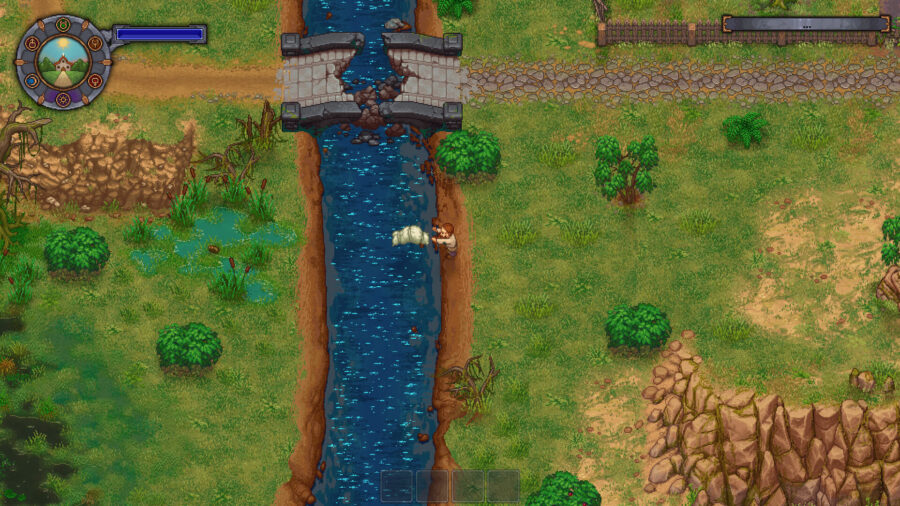 Maybe you enjoy the slower pace and open creativity of farming games, but are looking for something a little less... cuddly. If that's the case, look no further: Graveyard Keeper is chock-full of all the dark humor and ethical dilemmas that most other life simulator games refuse to touch. Gather disgusting resources and make questionable decisions with them, bury corpses, and get to know the townspeople, despite the fact that you probably smell really bad.
6. Ooblets
On one end of the farming games spectrum is the dark, gritty atmosphere of Graveyard Keeper, and on the other is a game like Ooblets: colorful and sweet, like a cotton candy dream. Ooblets is an adorable little adventure filled with the cute title creatures. Level up your ooblets, customize your character and your house, win dance parties, and collect all sorts of useful items as you explore this light-hearted world.
7. Kynseed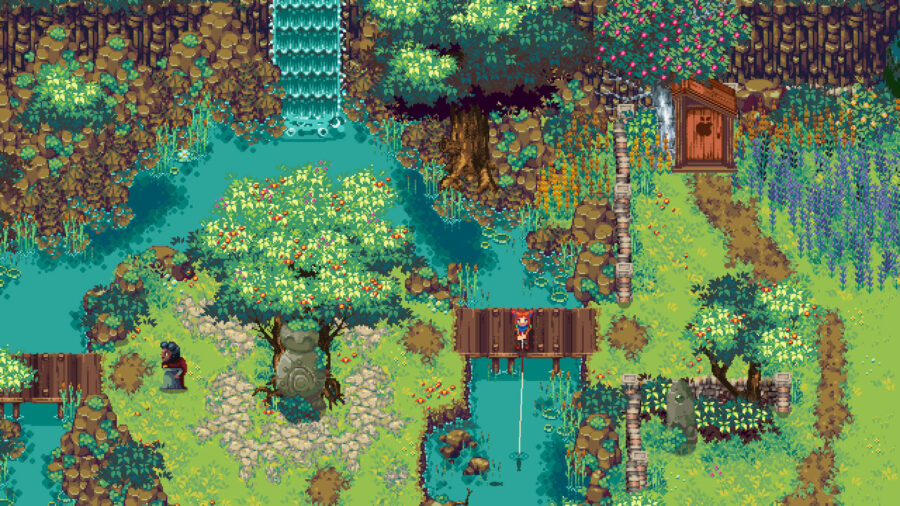 Created by developers who worked on the Fable series, Kynseed sets itself apart from other farming simulator games in that it continues even after your character dies. Everyone ages in this magical game, so you get to watch your family grow and your children eventually take your place. Not only is the world of Kynseed really lovely, it's also full of characters who will remember the things you do and say. You can even run a business, like a tavern or apothecary!
Want to know which winter crops yield the highest profits or the best farms to choose in Stardew Valley? Check out our other articles on Pro Game Guides for the latest info on all your favorite video games.