Stardew Valley has an extremely dedicated fanbase and it's easy to see why. The calming simulation game also carries an engaging story for players with a wide array of options and alternate outcomes. One of the most interesting features is the ability for the player to choose their own farm.
List of the Best Farms in Stardew Valley
Different farms have their pros and cons in the game. It can be a tough choice. Here are the best options for farms in Stardew Valley.
Forest Farm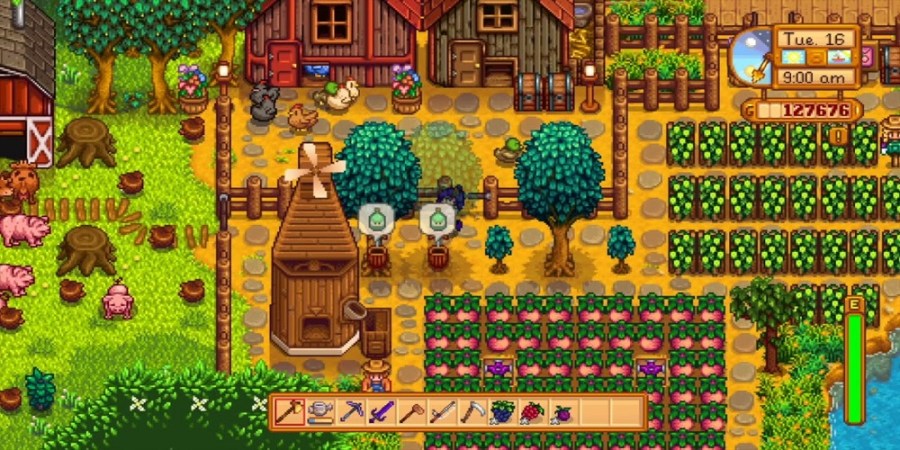 Forest Farm is a great map for beginners who are unsure what direction they want to take their farm in. The relatively small size is actually an advantage for newcomers with all of the space not being overwhelming. The resources on this map are plentiful, including tree stumps and a pond to fish in. Players that care more about animals than farming will be happy with this map.
Wilderness Farm
This unique map has a pond in the center, the farm surrounding the pond, and then the forest on the boundaries. The layout isn't the only unique thing about the farm, however — monsters come out at night here. Fighting off monsters at night may be cumbersome to some players, but it is a great way to level up combat. The central pond spawns a variety of fish, including those of the lake variety.
Hilltop Farm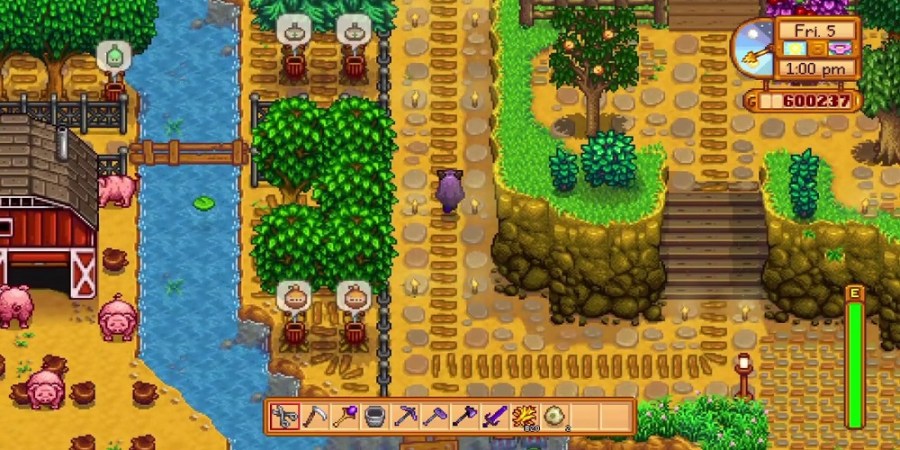 Hilltop Farm boasts a wide area and varied elevations that make for a fun challenge in planning development. This map is also great for ore spawns, which increases the chances for mining, giving the player valuable materials. The vast land amount on the farm allows players to have room to grow crops and raise farm animals with little need to compromise space. This map is great for players who want a lot of room and resources.
Riverland Farm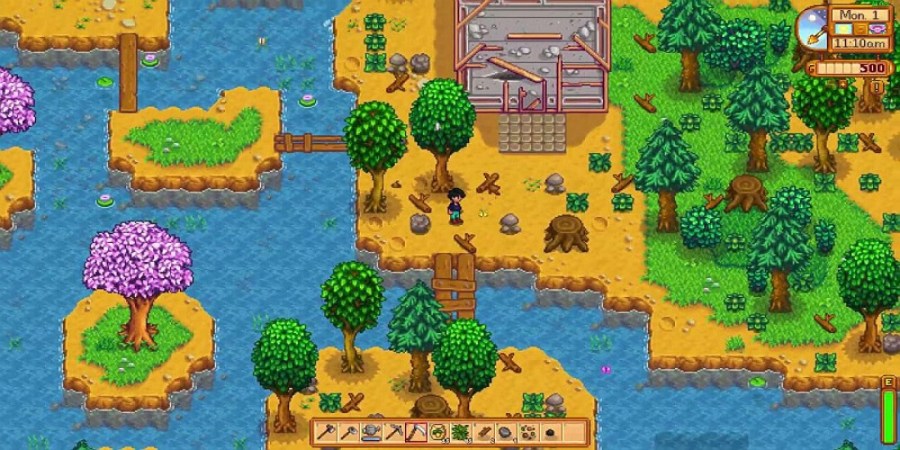 The Riverland Farm, as implied in the name, provides a lot of aquatic space for players. This map is great for fishing, giving players many opportunities to level up their skills and collect resources. While the sheer amount of water on the map may be daunting and make it seem as if there isn't enough space for farming, this isn't true. There are still plenty of land tiles for farming, and bridges can be built early on in the game.
Four Corners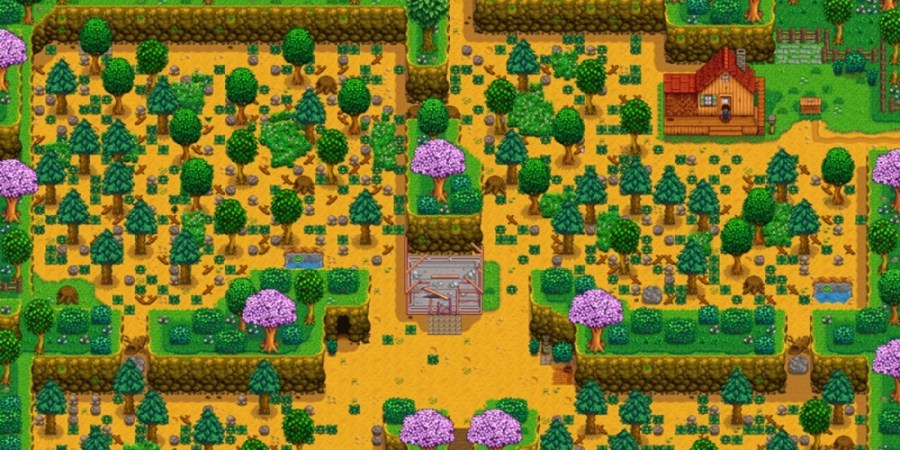 Four Corners is a map that provides a very angular map, challenging the natural design of the other farms. This map boasts lots of open space that gives players options for development. The four corners of the lot also make planning for expansion easier. The greenhouse in the middle of the map is a great bonus, as well as the quarry to the side. Players will see many multiplayer benefits to this sectioned off map.
Want to read more about Stardew Valley? Check out How to feed chickens in Stardew Valley on Pro Game Guides.