Horror games are a common genre of games that can be played in VR, so with that in mind, we put together this list of only the best VR horror games.
Best VR Horror Games
Reiko's Fragments
Reiko's Fragments is a crowd-funded horror game where the player must escape a haunted house with their friends. The game also features heavy Japanese horror aesthetics and supports up to eight players and a ghost that looks like the grudge on steroids.
Organ Quarter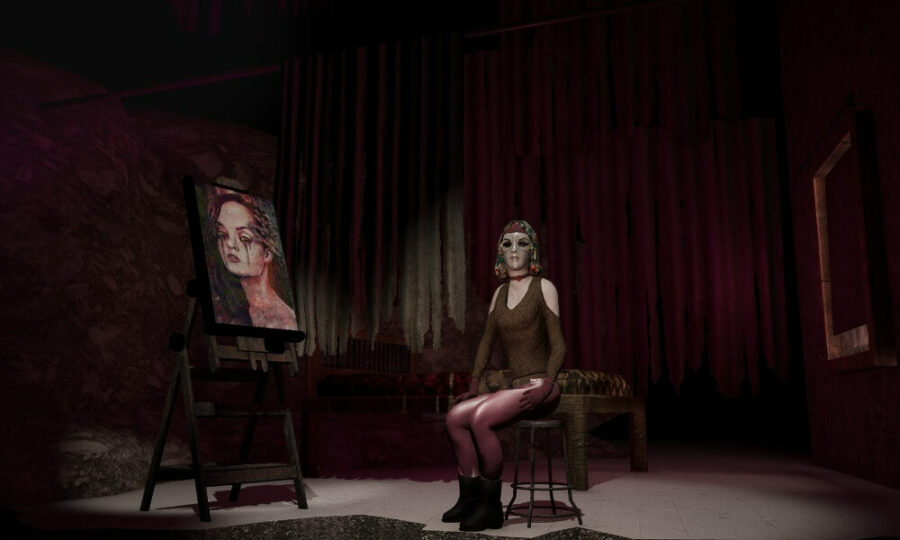 Organ Quarter is said to be a homage to the slow methodical survival horror experiences of the '90s. The game also features nightmarish labyrinthine environments, puzzles, and some elements of resource management. In the game, you will also explore a nightmarish wasteland of a city, while fighting grotesque beings and solving tons of puzzles.
Shattered Lights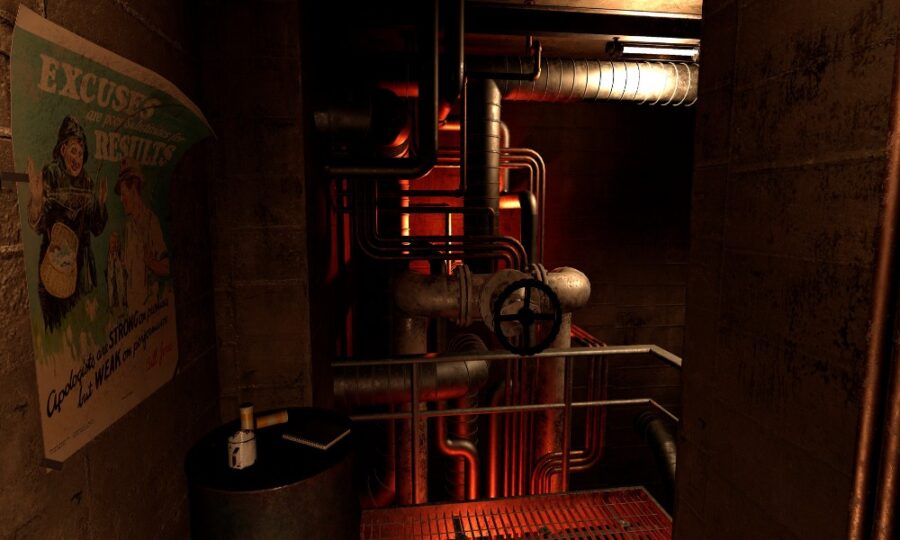 Shattered Lights is a game that focuses on drawing the player into its horror world with insane immersion. The game takes you on a journey into an abandoned underground medical facility while utilizing non-euclidean geometry to immerse you into the game.
Dead Secret
Dead Secret is a horror game set in rural Kansas in 1965, where players must investigate a mysterious murder of a reclusive man with a mysterious past. However, they won't be alone as a masked murderer is stalking the player, and they must collect enough clues and solve puzzles before it is too late.
The Forest
The Forest is a classic survival horror game that came out in EA way back and since went on to become an instant hit amongst fans of the genre. In the game, you must work to survive on a strange island after a plane crash and try to locate your kidnapped son. Along with this, you can build bases, craft items, and fight cannibals and mutants using whatever you can scavage up and make.
Resident Evil 7: Biohazard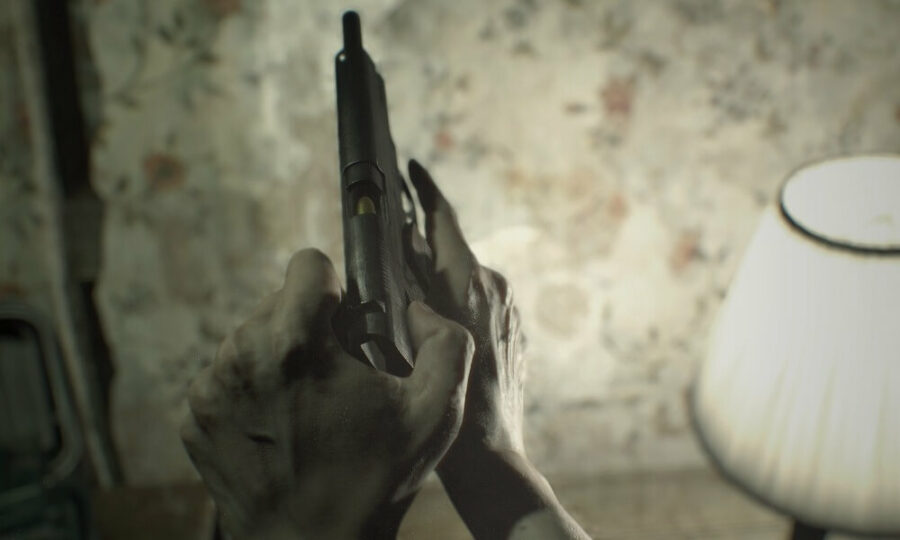 Resident Evil 7 Biohazard is the seventh game in the Resident Evil series and the first to include a VR mode. That being said, players can now experience the insane levels of realistic horror in this visceral FPS while trying to survive a farm filled with insane hillbillies.
The Exorcist: Legion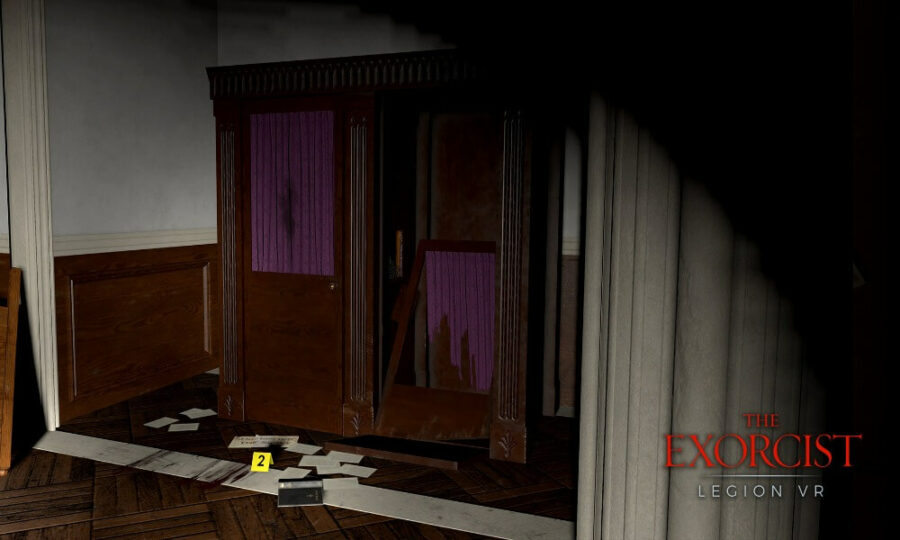 The Exorcist: Legion is an episodic VR game set in the horror world created by William Peter Blatty, where players take on an Exorcist role and battle various demons across numerous chapters. The game features investigation, exploration, and horror elements, along with an exciting story with a mysterious stranger sending you cryptic messages.
Related: Best Roblox VR Games (2021)
Alien: Isolation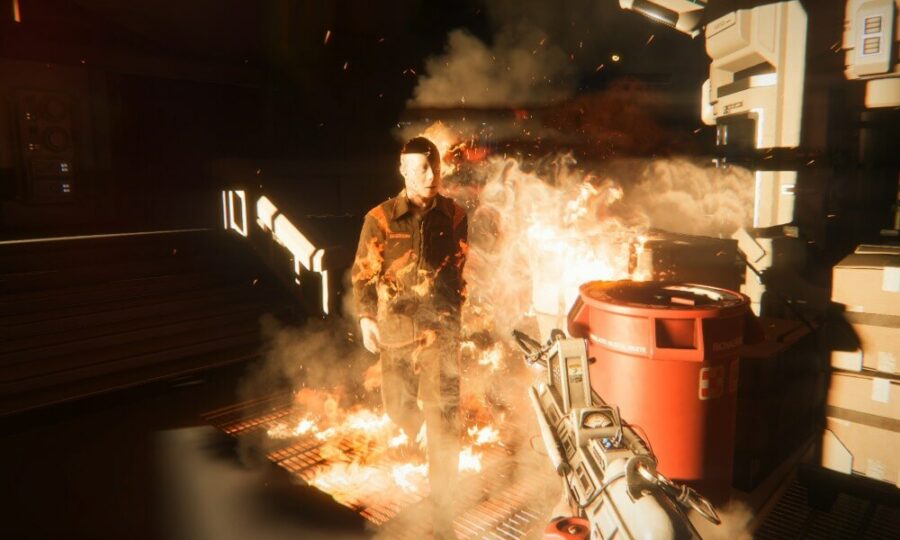 Alien Isolation is a game that came out back in 2014 where players are taken on a nightmarish trip to the world of Aliens but now in a survival horror playground. In the game, you take on the role of Ellen Ripley's daughter, Amanda, who is trying to unravel the truth behind her mother's disappearance. However, things don't go as plan, and you must survive the class alien monsters of the Aliens series while also avoiding some strange synthetic humans.
For more game lists, we at PGG recommend checking out both Best Co-Op Horror Games and Best Horror Games for PC.