Out of all of the collectibles in Lost Ark, the most numerous by far are the Mokoko Seeds. There's over 1,000 of them spread across the game hidden in every nook and cranny. Finding all of the small, green seeds can prove to be quite the task.
On Fortuna, an island just east of North Vern's Port Krona, there are two Mokoko Seeds to be found. Fortuna is a small, straightforward island that is littered with breakable jars that often contain level 50 enemies. Once you find a seed, simply approach it and interact with it to collect it.
Related: All Mokoko Seed locations in Rattan Hill in Lost Ark - Pro Game Guides
Where to find all Mokoko Seeds in Fortuna in Lost Ark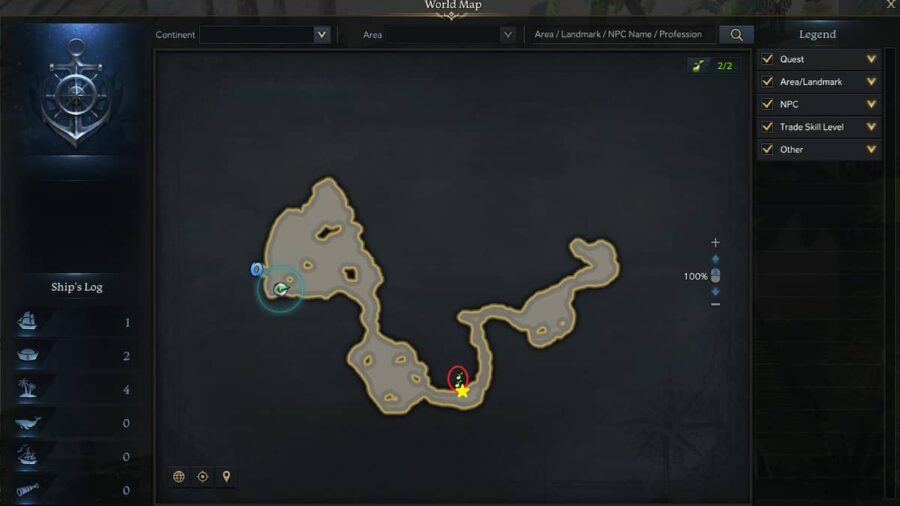 Both Mokoko Seeds on Fortuna are together, but reaching them can prove to be a troubling task.
After passing through the first large jar-filled area, you'll see some vines that appear climbable on the cliff's face. We've marked this spot with a golden star above. The Mokoko Seeds are at the top of those vines.
In order to climb those vines, you'll need to break a golden jar that spawns in the cluster of jars that spawn around the vine. From our experience, this jar will spawn roughly every ten minutes. You may need to break the existing jars in order for the golden jar to be able to spawn.
Once the golden jar is broken, you'll be able to interact with the vines, climb them, and claim your two Mokoko Seeds.
For more Mokoko Seed help, go check out All Mokoko Seed locations in Prisma Valley in Lost Ark on Pro Game Guides!