In Lost Ark, players can earn Una's Tokens by completing Una's Tasks. The ability to start and complete Una's Tasks will be locked until players reach level 50. Once they reach the level requirement, players can find Una's Tasks by pressing Alt + J.
What are Una's Tokens in Lost Ark?
Una's Tokens are rewards that players receive from completing Una's Tasks. Una's Tasks give players the opportunity to complete three daily tasks each day, and three weekly tasks each week, netting the players Una's Tokens. Each time players complete Una's Tasks, they earn points. These points can be converted into Una's Tokens at the end of each week.
Una's Tokens are used to get gold in Lost Ark. Even though Una's Tasks are unlocked a little later in the game, they are a reliable way to earn gold. Players should prioritize these Tasks when they become available.
Where do I turn in Una's Tokens in Lost Ark?
In every major city, there will be a Gold shop. The earliest you will get this is in East Luterra at Luterra Castle. The Gold shop allows players to turn Una's Tokens into Gold.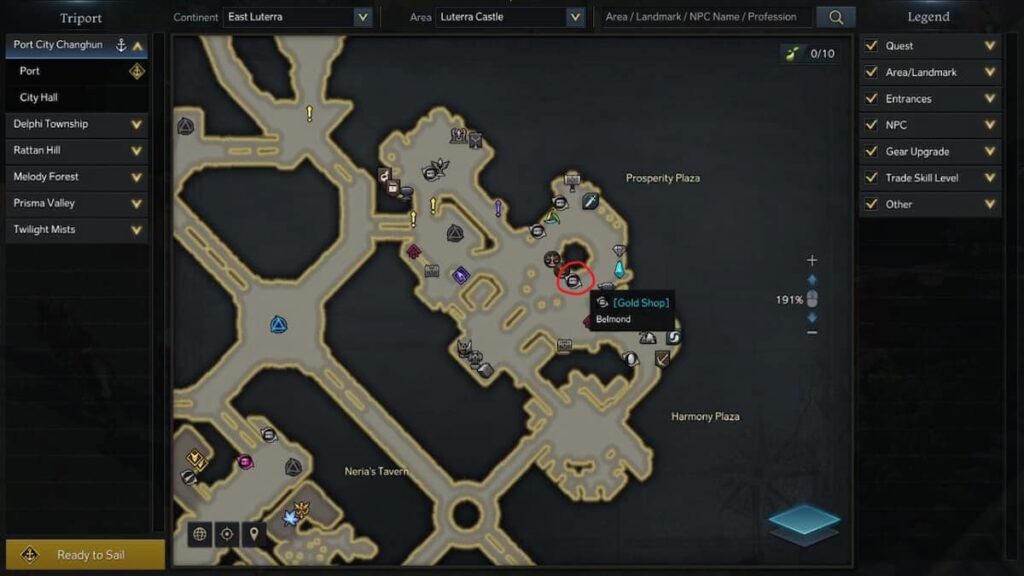 The merchant sells three different gold purchases:
Hefty Gold Sack - 80 Una's Tokens
Small Safe - 200 Una's Tokens
Large Gold Chest - 500 Una's Tokens
Interested in reading more about Una's Tasks in Lost Ark? Check out When do Ura's Tasks unlock in Lost Ark? on Pro Game Guides!