Lost Ark is an MMO that features all kinds of content. In addition to enemies and dungeon bosses, there are world bosses that spawn throughout its many areas. You can see these in the Adventure Tome. In West Luterra, Rovlen is the world boss. You might be wondering where to find and kill Rovel in Lost Ark.
You can find Rovlen in Biblin Forest. Start at the Grayhammer Mine and head to the right. Shortly after, you will come to a point where you can continue straight or take a path on your character's left. Go down this path, and this is where Rovlen will spawn. You will have to wait for the world boss to spawn, but you can kill it once it does.
Related: Where to find Regent's Donkey Ears in Lost Ark – Hidden Story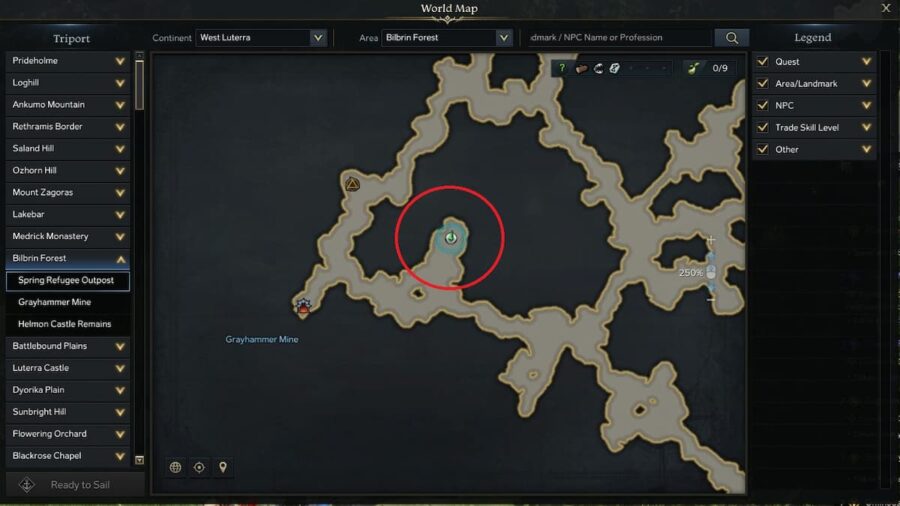 How to defeat world boss Rovlen in Lost Ark
Rovlen will remain in the same spot throughout the fight but can turn to aim its many attacks. It has an attack that hits a wide area and deals massive amounts of damage, as well as an attack that hits in a long, straight line. Rovlen will also fire seeds into the air that will turn into tentacles. These tentacles attack in their radius.
Rovlen will occasionally put up a shield, and you will not be able to damage it. During this time, Rovlen can heal, so you should take the tentacles out quickly. As Rovlen's health gets lower, more and more tentacles will spawn.
Rovlen is a difficult boss to fight, and we recommend taking it on with a group. Trying to do it solo may be next to impossible due to Rovlen's high damage output and healing ability. So, grab some friends and put this plant down for good!
For more information on Lost Ark, check out Where to farm A Pendant of the Fallen Noble in Lost Ark? and Should you dismantle your equipment or sell it in Lost Ark? on Pro Game Guides.