The MMO Lost Ark has a great deal of content for players to experience. One thing players can do is find all the Hidden Stories. Players can find these collectibles in the Adventure Tome on the right side of this menu. One of these collectible stories is the Lost Letters.
You might be wondering where to find the Lost Letters in Lost Ark. You can find it on the continent West Luterra in the Bilbrin Forest. You will have to find two locations quickly as you will be on a timer. The buff marks this it gives you upon collecting the first letter. You can find these locations below.
Related: Where to find The Tiger of Bilbrin in Lost Ark – Hidden Story
Location 1
For the first location, start at Grayhammer Mines and head to the right. Eventually, you will come across a village to the south. In the back left corner of the village is an NPC named Hobbes. Behind him is the first letter underneath the tree and in front of the pots.
Location 2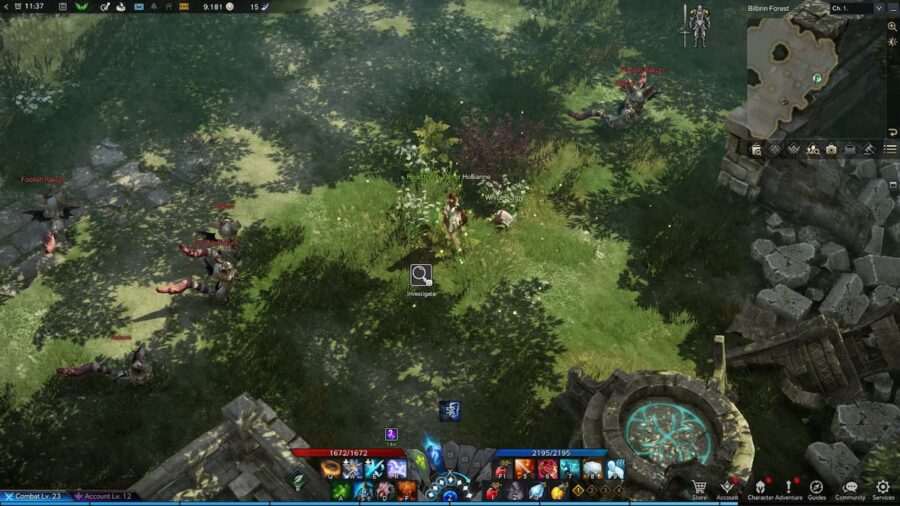 To get the second letter, Spring Refugee Outpost. Exit the outpost and head to the right. You will come to some ruins filled with Rakuni. Go to the back of these ruins and then right of the staircase in the back. There is a group of white flowers. The letter is in these flowers.
For more information on Lost Ark, check out Where to find and kill the Boss Rovlen in Lost Ark? and Where to find Regent's Donkey Ears in Lost Ark – Hidden Story on Pro Game Guides.