The Pathos of a Genius is one of the most spiritual Hidden stories found in Lost Ark. It is located in the Leyar Terrrace Area in East Luterra.
You need to go to the Azenporium to find the Hidden Story. This is on the southwest side of the map. It is located west of Mistfog Shelter and north of the entrance to Blackrose Chapel.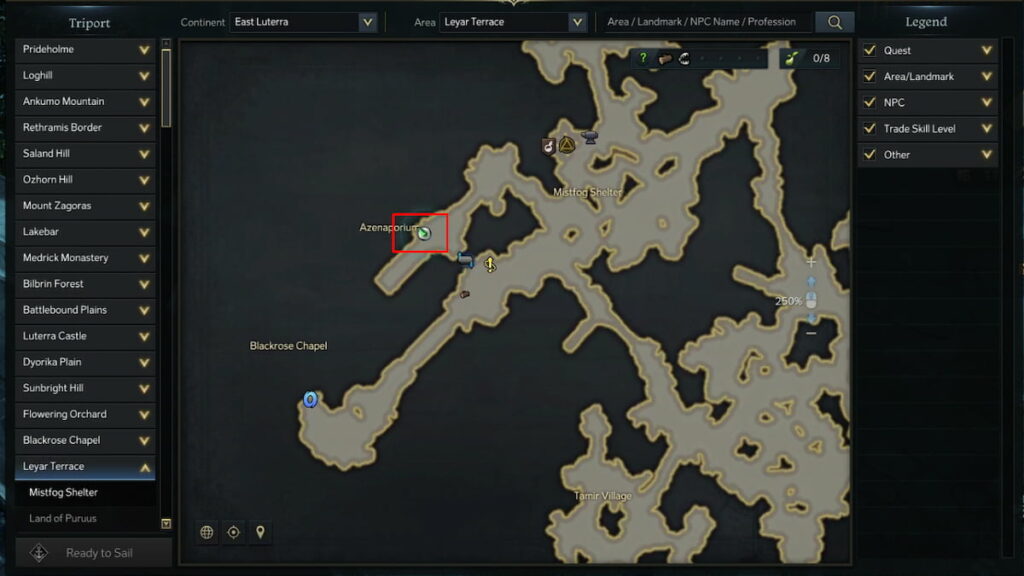 You will come across a gate that marks a dead-end if you run far enough. There will be an enormous tombstone that is on the side.
Investigate the visible stone tablet and the message "read the stone tablet by feeling the marks." Once you've completed that, you'll have completed this Hidden Story, making it one of the easiest to find.
Stand next to the tombstone if you cannot get the investigation icon. For some reason, if you stand in front of it, it acts weird, so move to the side of the tombstone if your cursor does not immediately allow you to investigate.
For more Lost Ark guides, check out How to craft Luterran Course Meal in Lost Ark or How to craft Gourmet Seafood Stew in Lost Ark right here on Pro Game Guides.