In Lost Ark, you can find Snowpang Island south of Shushire and north of North Vern in the Ryan Current of the Sea of Gienah.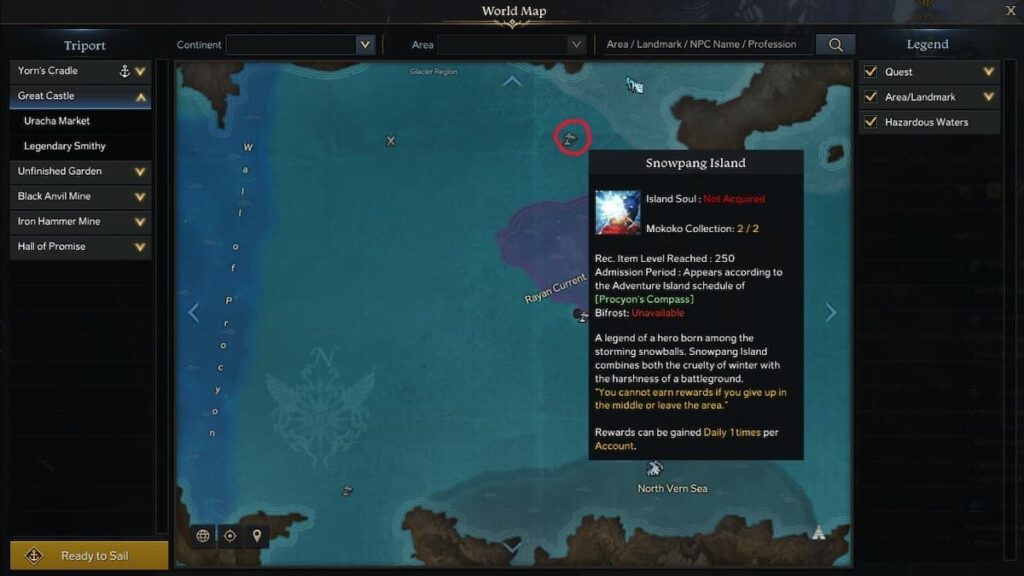 Since it is an adventure island, it is only accessible at certain times and dates that appear on the Adventure Island schedule of Porycon's Compass. To find out when you can complete the adventure island, you can go through your alarm settings and hover over Snowpang Island in the Adventure Island drop-down menu.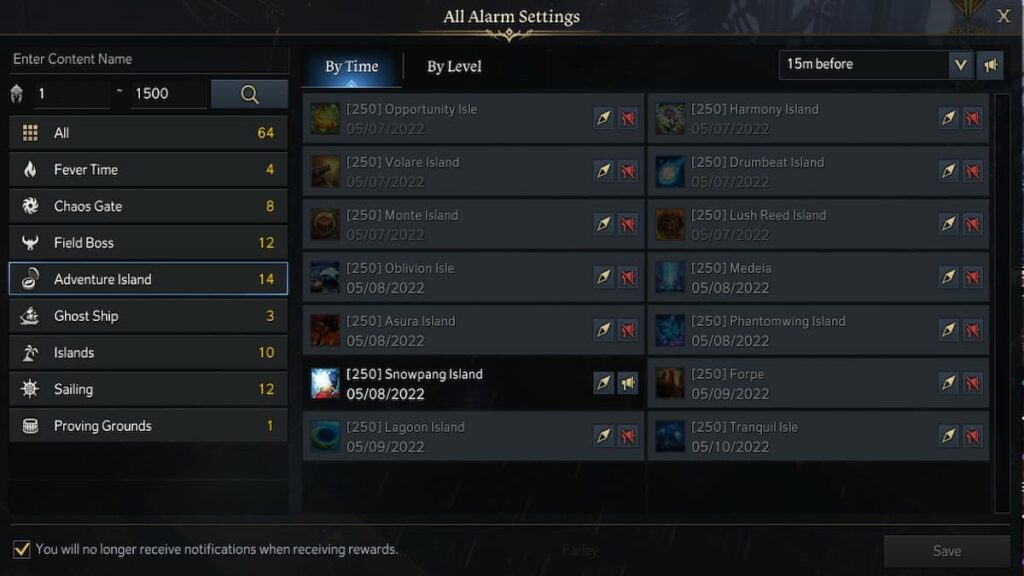 Related: All Mokoko Seed locations on Snowpang Island in Lost Ark
Snowpang Island Guide
Snowpang Island has a PvP adventure quest that puts you and other island-goers into teams to battle against one another in a snowball fight. All you need to do is pick up a snowball and throw it at enemy players to earn points and rewards, including the chance to find the Snowpang Island Token.
First Place

Fun Snowfight Commemorative Pouch
Silver x6,000
Second Place

Fun Snowfight Commemorative Pouch
Silver x3,000
Breakdown of Snowpang Island
Besides the adventure quest, you can also expect to find:
2 Mokoko Seeds
Snowpang Island Token
There are also five different quests that you can complete for a variety of different rewards:
Little Sister's Wish
Sister, Have You Grown Up?
Sister, Are You a Snowman?

Offense Battle Item Random Chest

Help, Ice Spirit!
With the Power of Snowflakes

Red Snowperson Muffler or
Pink Snowperson Muffler or
Blue Snowperson Muffler
Kindness +1
For more Lost Ark, check out What are Guardian Shards & how do you get them in Lost Ark? on Pro Game Guides.