The Adventurer's Soul is a Hidden Story in Lost Ark. It is located in the Skyreach Steppe area in Tortoyk. This may sound like it's intense, but it's one of the easier quests of Tortoyk.
You can find this Hidden Story on the west side of Skyreach Steppe. It's located right at the edge of the map. It is south of the Grave of the Guardian and north of Pirate Post. It will be the pond closest to the edge of the map.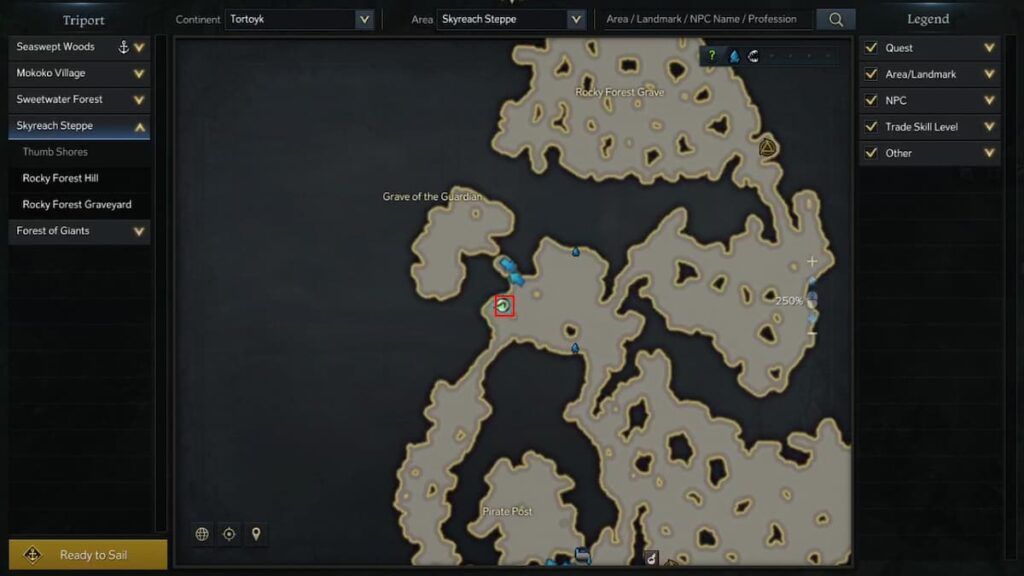 The spot is marked on the map above.
You're looking for a pond that looks a little muddy. The pond is under a tree that looks like it's haunted. If you move your cursor around the pond until you see a gear icon, that's where you should investigate.
Since this is one of the few hidden stories without a time limit, we recommend doing it first since it is so easy. Furthermore, it is one of the only places where you won't be attacked by spawning enemies since they spawn farther away.
For more Lost Ark guides, check out How to craft Luterran Course Meal in Lost Ark or How to craft Gourmet Seafood Stew in Lost Ark right here on Pro Game Guides.