The Great Cipher of Mokokos is a Hidden Story in Lost Ark. It is located in the Sweetwater Forest area in Tortoyk.
You can find this Hidden Story on the south side of Sweetwater Forest. It is south of Mokoko Farm and next to a bunch of coins on the ground. When you get close to it, you won't see it because the flowers are blocking it. Get as close to the edge of the map as possible, then hover your mouse until it becomes a gear. When it becomes a gear, you must investigate that area.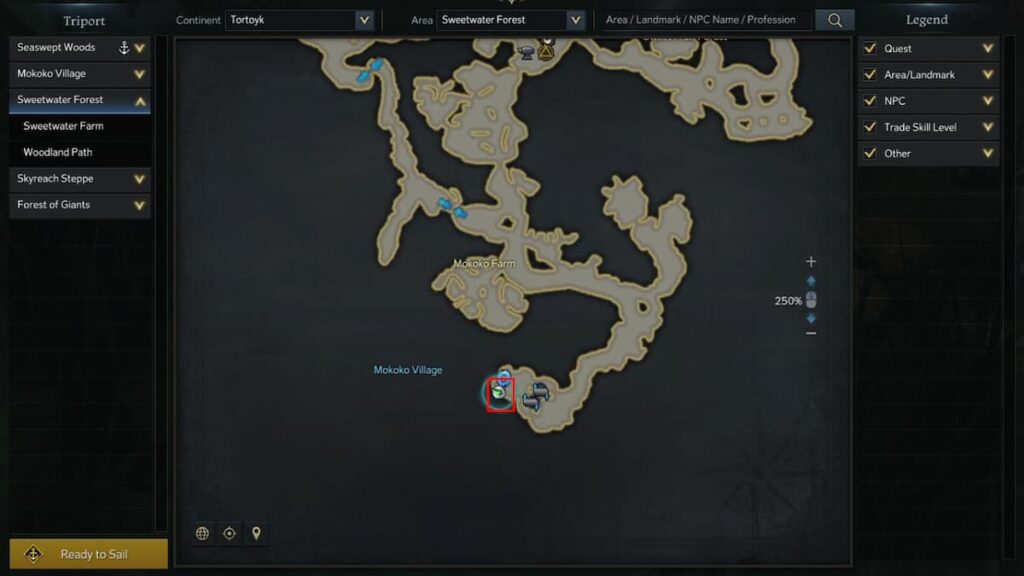 The spot is marked on the map above.
You can reach this location by teleporting to Mokoko Village and then going to the Sweetwater Forest. Compared to the waypoint in Sweetwater Forest, this is safer and closer.
Since it is one of the few quests without a time limit, we recommend doing it first since it is so easy. It is also one of the few places in Sweetwater Forest where you will not be attacked by enemies spawning nearby.
For more Lost Ark guides, check out How to craft Luterran Course Meal in Lost Ark or How to craft Gourmet Seafood Stew in Lost Ark right here on Pro Game Guides.