When you get your ship in Lost Ark, you have a vast world to explore, with many islands to go to and regions to find. But you may also run into Nightmare Ghosts Ships on your travels, and you better be ready for a fight.
How to locate the Nightmare Ghost Ship - Map Locations
You can find three Nightmare Ghost Ships on the western side of the Open Seas. But you better be well equipped to face them. As not only do you have a time limit, there are some cruel foes on board.
One is located west of Rethamis.
One is located in the Sea of Procyon west of South Vern.
One is located east of Feiton.
Related: Where to find Donut Maiden in Lost Ark?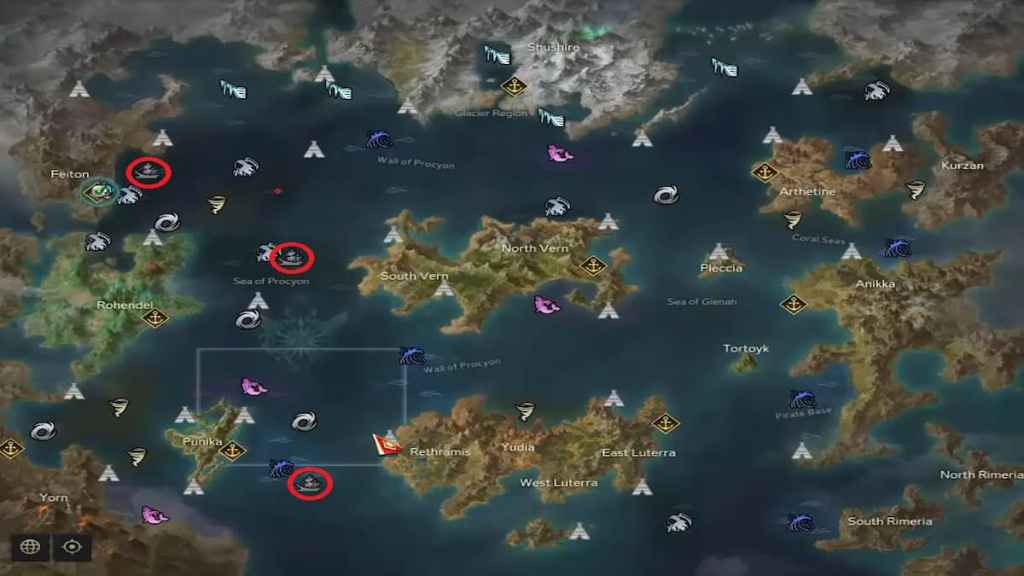 The Nightmare Ghost Ship is not always available, as it respawns and despawns every few hours, so trying to locate one is not easy. It requires patience. In the Closed Beta, the ships were available at certain times on different days of the week. But now, they've seemed to simplify it for ease of use.
For more Lost Ark guides, check out When can you research A Cup of Rum! in Lost Ark? or Where to find Foundation Centennial Wine in Lost Ark? right here on Pro Game Guides.