The Surging Yearning is a relatively easy Hidden Story to complete in Lost Ark. There is no time limit, but there are three places in Anikka to visit. Every location has a few monsters in the way, regardless of which waypoint is chosen.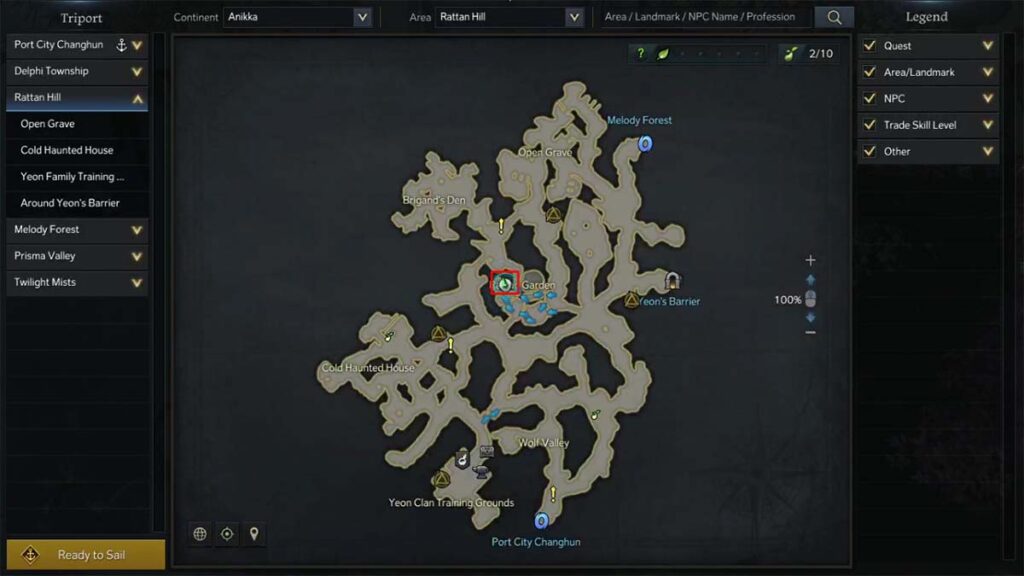 Rattan Hill is the setting for the first part of this Hidden story. It's in Rattan Garden, west of the Yeon's Barrier dungeon entrance and south of Open Grave. As soon as you cross the bridge, you should head to the tree roots instead of the stairs. From there, jump three times over the roots and past all the monsters. You can not avoid the last group of monsters, so kill them as soon as possible. You can find the Hidden Story on the northern edge of this little patch of land.
You can find the second part of this Hidden story in Melody Forest. It will be east of Spring of Echoes and north of the Jeok's Barrier dungeon entrance. It will be located at the very edge of the map. If you follow the path in the corner shown above, you will find this Hidden Story. Once your character passes the minimap edge, start moving the cursor around to find an investigation spot.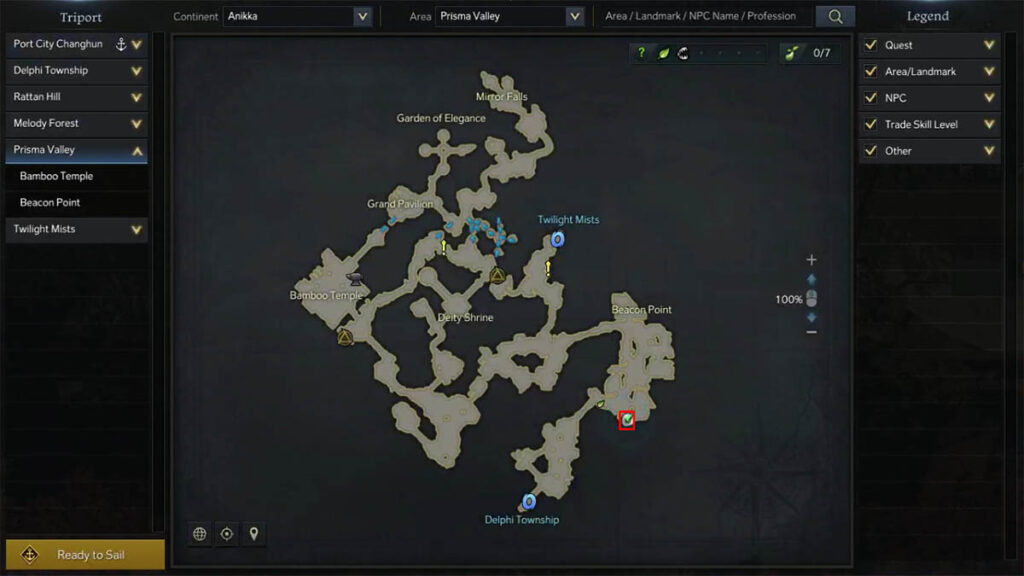 You can find the third part of this Hidden story in Prisma Valley. It will be south of Beacon Point but northeast of the path to Delphi Township. This location is the simplest to locate. Instead of going into the fort with wolves inside, go on the left side of the wall protecting it.
For more Lost Ark guides, check out How to craft Deer Hind Hooves Stew in Lost Ark or How to craft Soup of Transcendence in Lost Ark right here on Pro Game Guides.