One of the few regular crafting collectibles in Lost Ark is the Deer Hind Hooves Stew. Crafting this item does not require killing any monsters, but you must do it on the Anikka Continent. The first step is to collect a deer hind hoof, which some wolves left behind after a meal.
Where to find Deer Hind Hoof
Go to the southern side of Rattan Hill, marked on the map below. It is on the eastern end of Wolf Valley, which is north of the Port City Changhun marker.
There will be a little path on the east side of Wolf Valley. You can easily find it just walking east from the heretic shrine next to the marked location on the map. Investigating should be done with caution since the wolves spawn quickly and will attack you on sight.
Related: How to get all Anikka Cooking Collectibles in Lost Ark
Where to find Cook Sobin
Cook Sobin is at Changhun Inn, located on the west side of Port City Changhun, south of Goldfish House. The cooks are gathered at the western end of the inn, where Sobin is located. He will be preparing food behind a counter.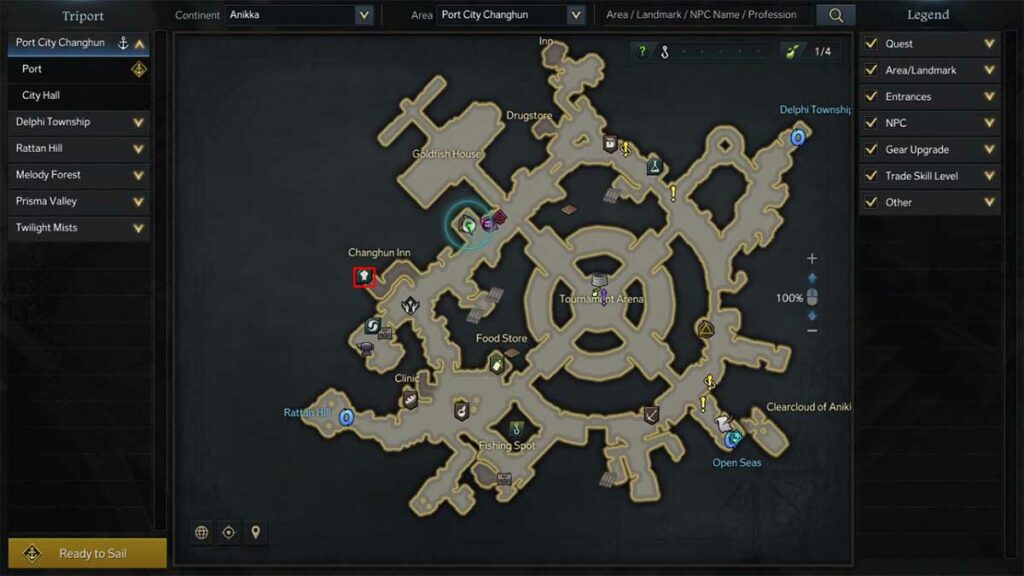 Talk to Sobin to open his shop and go to the Adventurer's Tome Specialties to find the Deer Hind Hooves Stew. It looks like one of the tastier items in the game and costs 1,400 Silver to craft.
Go to your Inventory and right-click on the Deer Hind Hooves Stew to use it. Your character will be amazed by how easy it is to make such an outstanding soup.
For more Lost Ark guides, check out Where to find Perfect Sugar Sculpture in Lost Ark or Where to find boss Chuo in Lost Ark right here on Pro Game Guides.