In the Tortoyk Continent of Lost Ark, there are two Another Story quests. They are just long quest lines, but they aren't hidden like Hidden Quests. Another Quests tell you exactly what to do and just act as long side missions.
Where is the This is Nothing, But... Another Story?
The start of the quest is not on your way to Mokoko Village, so it feels hidden. After you pass Cashew Tree Forest, make a detour to the west edge of the map instead of going east. You'll see three Mokoko people standing on a rock on the west side, near the water. Approach the middle person to begin this quest.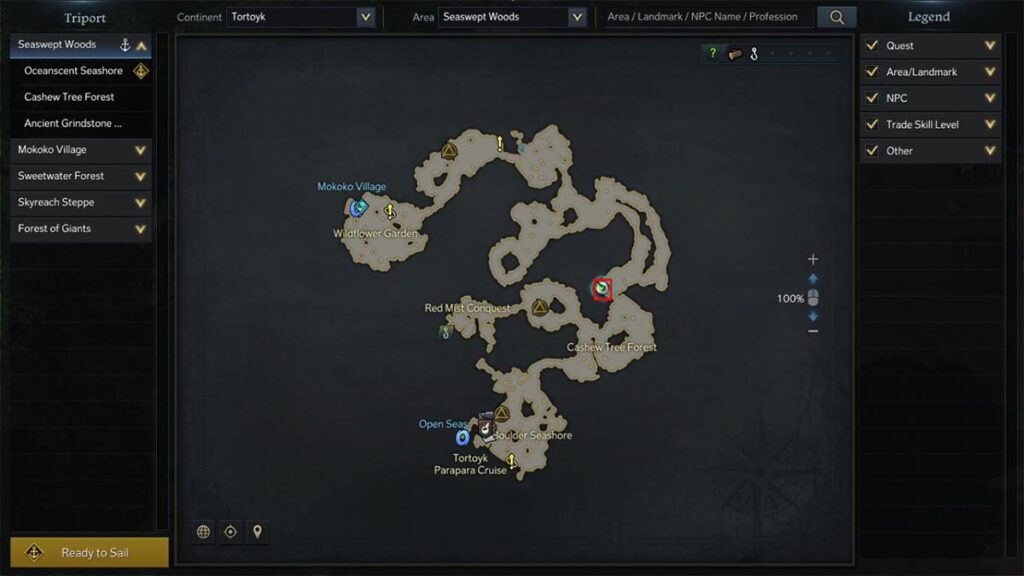 Related: Where to find "Their Relationship" Another Story in Lost Ark
You must visit three marked locations that lead you to Mokoko Village in this quest. We recommend doing this quest as soon as you reach Tortoyk because it leads you to Mokoko Village, so you're already taking the route.
It may seem easy, but Another Quests are not meant to be difficult, and they tell you precisely where to go and what to do. The Another Story quests are meant to tell the player a story, not challenge them.
For more information on Lost Ark, check out Should you dismantle your equipment or sell it in Lost Ark? and Where to farm Levataonis Core in Lost Ark? on Pro Game Guides.