MADiSON, while a fun and terrifying game, can be quite frustrating to figure out at times. This is because the game does not hold your hand by telling you what to do. It can be nice to have a challenge, but sometimes, you need some guidance on what to do next. For instance, many players struggle with continuing past the Red Door Ritual Room. This guide shows you how to do just that.
What to do when you get past the red door in MADiSON
When you finally open the Red Door in the basement, you'll be able to step into an eerie room lined with police caution tape. All around the room are candles, polaroids, and traffic cones. At the center of the room is a sort of well contraption with a locked concrete cover. Your goal is to get the lid off and descend down the ladder within.
How to get the concrete cover off in MADiSON
Use the shovel and take a picture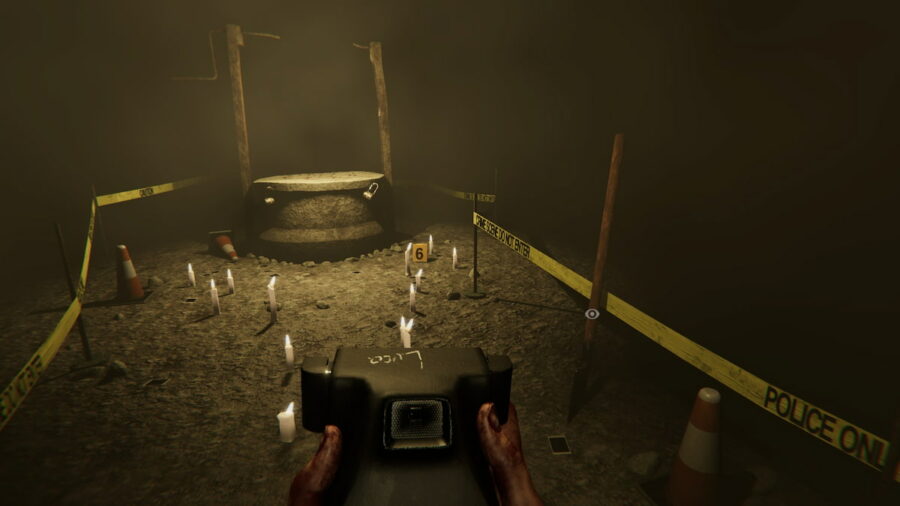 When walking into the room, take note of the shovel to your side and the locks on the lid itself. Follows these initial steps before bothering with those locks:
Take the shovel on your right side and grab it. Bring it to the stone cover and choose Use to attempt breaking off the cover. It will not work, and the shovel will break, but this is supposed to happen. Grab the piece of shovel left behind to use for later.
Now, back up a small amount and snap a picture of the well's hole and the cover on top of it. Once you do this, it will briefly shake. Developing your photo will show a cryptic summoning symbol on the stone cover.
Related: How to get the generator working in MADiSON horror game
Enter the combination and take a picture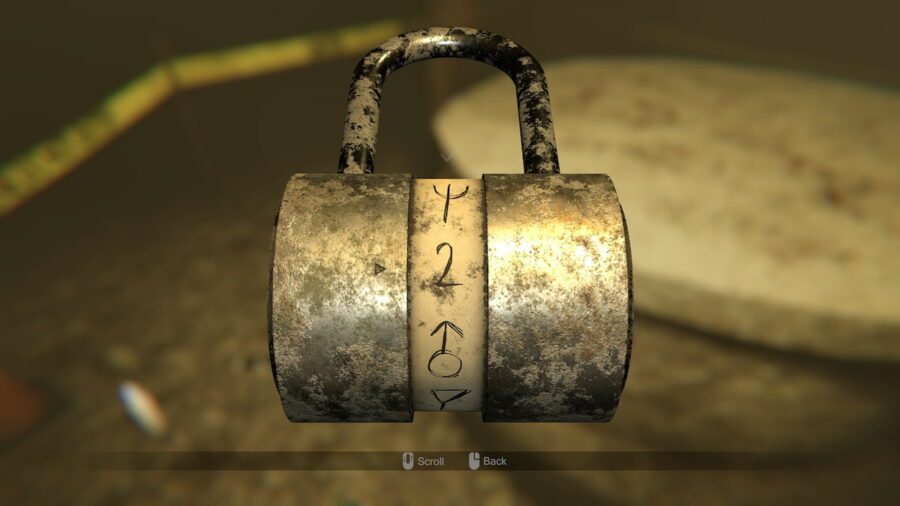 Now that you are done with the two steps above, look again at the combination locks. There are actually three, so make sure not to miss the one on the back. Do this to finally unlock the cover:
Approach all three of the locks and put in the following combination: 2 (on the left-side lock), Water Drop (on the right-side lock), then the Planet that looks like Saturn (lock on the backside). You'll know you got it right when you enter the symbol on the last lock and it automatically pulls you away from it without the need to hit Back.
Take another photo of the concrete well cover. Now, the lid will crumble and fall away. You can descend down the ladder and leave the room. This will take you to the next portion of the game.
Want to read more about MADiSON? If so, check out How long does MADiSON take to complete? on Pro Game Guides.