You've either reached the end of MADiSON or you want a sneak peek at the ending. Either way, you're probably a bit overwhelmed and confused by everything occurring in the game. That's why we've broken down the ending and its meaning for you. We've also answered some questions that should dispel any lingering qualms you may have with this scary game's plot.
What does the ending of MADiSON mean?
What happens at the end?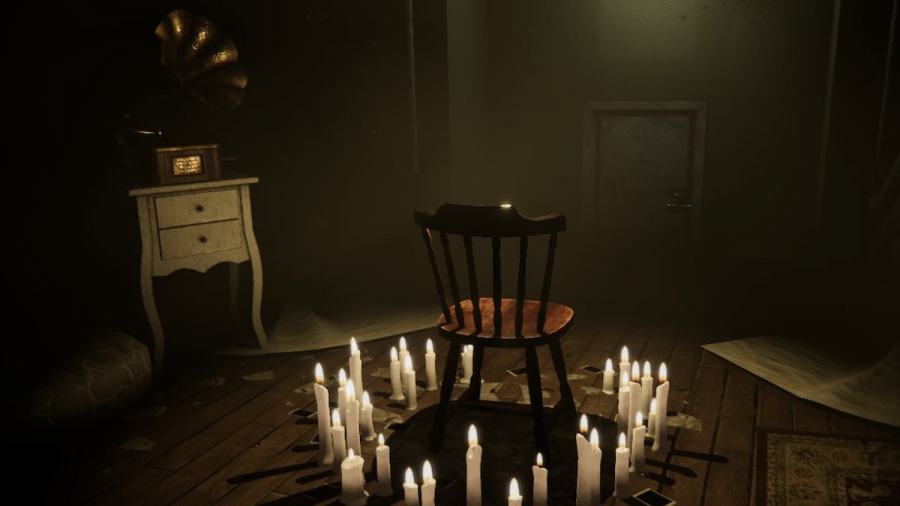 At the end of MADiSON, Luca returns to the room with the chair and candles. He has now gathered everything he was supposed to bring for the final ceremony, whether he is fully aware of this or not. There are four statues surrounding the chair holding the ritual items on platters, including one that has the skull of Madison Hale. Luca will use the combination to open the locked space that has an urn of Elizabeth Maxwell's ashes on a pedestal.
This is the last part of the ritual. You get a notification to check Luca's red journal. It shows a hurried drawing of a black polaroid and the words Dad's Head are crossed out above it and replaced with Hanged Son below. After pittering around the room for a bit, you will realize the only next step you can make is to place the camera on the pedestal. Once the camera is set down, the chair turns itself in Luca's direction.
You may have noticed this earlier in the game, but there has been a tied noose above the chair the whole time. Luca then approaches as he hears a voice whispering his name. He stands on the chair and promptly hangs himself. You watch him slowly run out of breath and choke as the vision of the game blurs. The camera autonomously takes a photo of him from the pedestal, but it won't develop. Suddenly, just as it seems like it was over, Luca takes a breath. Then, the game ends.
Does Luca die in MADiSON?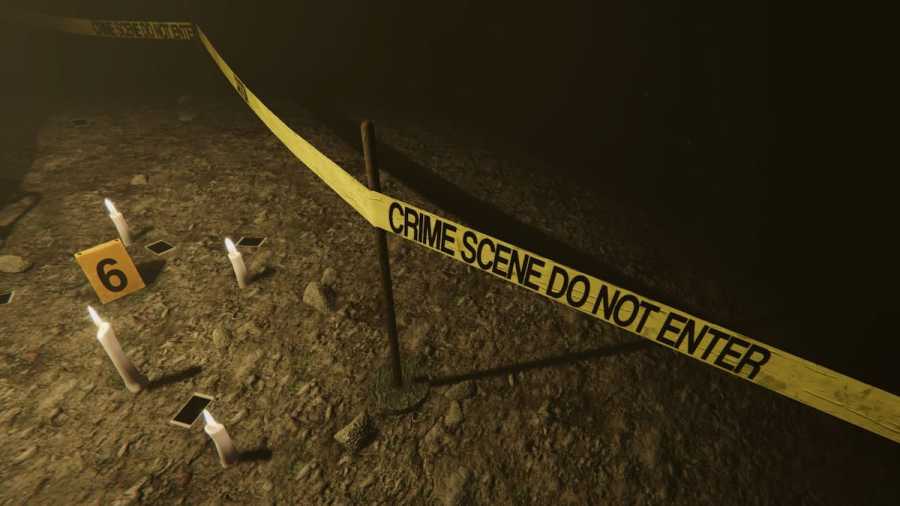 Whether or not Luca is dead at the end of MADiSON will depend on how you view death. For all intents and purposes, Luca is dead. This is because his spirit and inner consciousness are gone with the hanging. He is now possessed by the demon. It might even be possible that his actual body is dead and will begin to decompose, but this is not confirmed. There is no chance Luca's mind is coming back, so he is essentially dead and now only a vessel.
Why didn't the photo develop?
In the last scene of MADiSON, the photo that the camera takes of hanged Luca does not develop. Instead, it just stays black. If you think back on earlier parts of the game, the only time a photo would not develop is during extreme psychological and demonic events. Luca would usually shake the black photo until his hand became bloodied. This happening during Luca's hanging likely means the demonic spirit is now within him, keeping the photo from appearing.
Is Luca's family dead?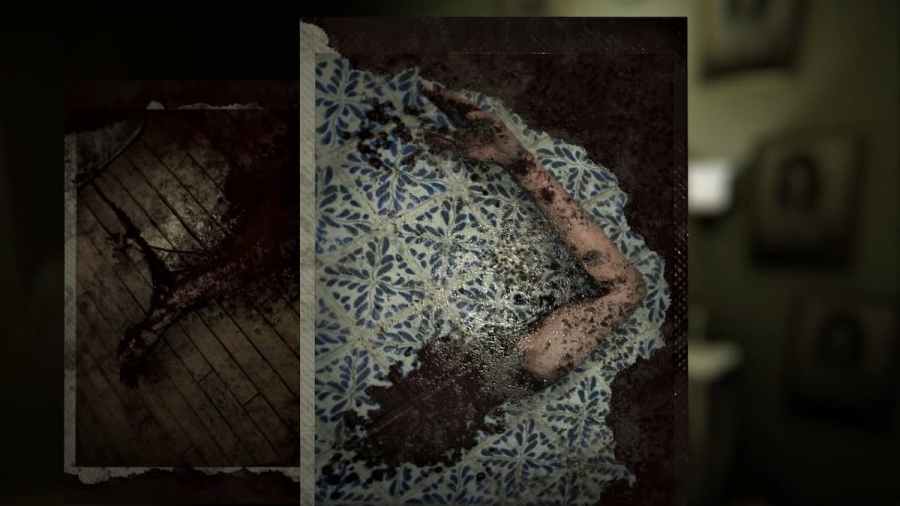 It seems likely that Luca's entire family is dead. The first sign of this is the small tin Luca opens towards the beginning of the game. It was a photo of two severed limbs and the revelation worries Luca who swears he couldn't have done this. Similarly, we know Luca's father was sobbing in the bathroom at the beginning of his family being ruined. Using this and other clues throughout, it is confirmed that his mother and sister, Chanel, are dead and Luca likely killed them.
It is confirmed from the start of the game that Luca's grandmother is dead and passed away quite some time ago. Later in the story, you'll be given clues that reveal his grandmother was weakened and killed by Blue Knees. In the letter that Grandfather Maxwell writes to Luca's dad, we see that he confirms she was killed by Blue Knees. Even he did not initially believe his wife but finally understood after her death and feels guilt.
We learn that his grandfather is almost certainly dead, through the same letter that he confesses his wife's cause of death. In the letter, he states he will soon be with his wife again. His reasoning is that he has tried everything (occult and otherwise) to get in contact with her beyond the grave. All of his efforts have failed and it's implied he may kill himself.
As far as Luca's dad, we aren't entirely sure of his fate. But based on the fate of the rest of the Maxwell family, it's likely Luca's father is also dead. In the last entry in Luca's journal, the bit about his father's head is crossed out and the entry about Luca being hung is in its place. This could simply mean he was passed over for the ritual, but it may also be a hint towards his demise.
Is Madison related to Luca?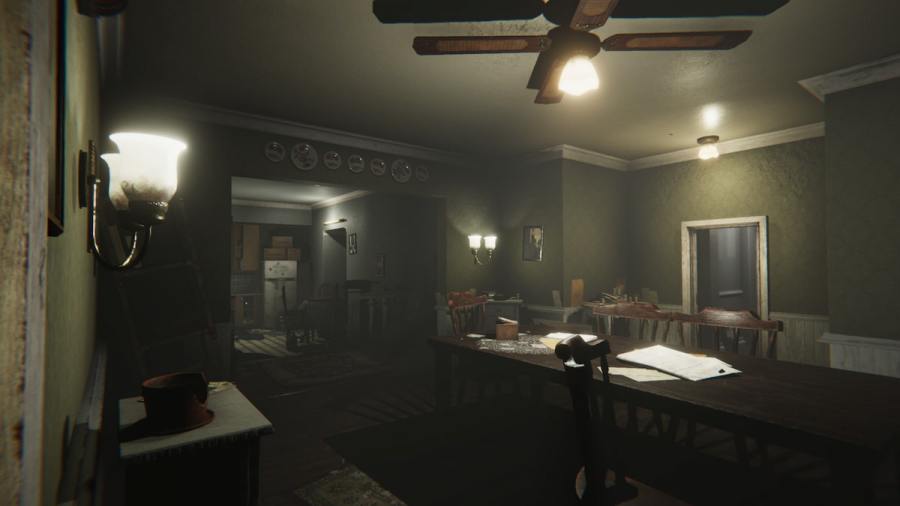 Understandably, some people thought that Luca and Madison might be related in some way. This may be concluded through her intense focus on systematically going through the family to find a new host. Luca is not related to Madison at all, however. The only commonality that Luca and Madison share is location. In the 1980s, when Madison Hale was committing her murder spree, she lived in Luca's grandfather's house. The Maxwell family living in this building left them open to being a host.
Are there any alternate endings in MADiSON?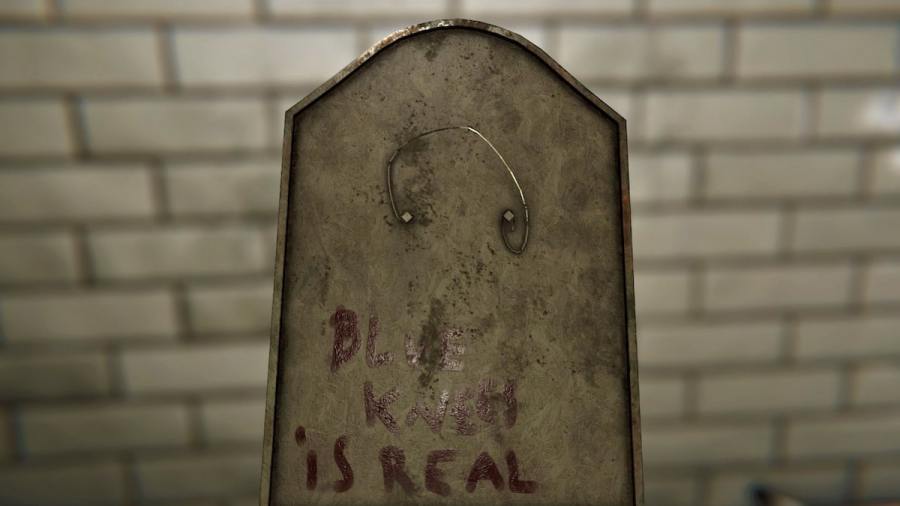 There do not seem to be any alternate endings to MADiSON. The developers have not said as much, we were not able to discover any, and we've yet to see anything about this from players online. There has been some confusion over the 666 Achievement you may get at the end of the game, with some thinking this means you got a special ending. In reality, this achievement is simply for finishing the game in six hours or less.
Need help reaching the ending in MADiSON? Check out this How to get out of the sewer in MADiSON guide on Pro Game Guides.