Every time you save 50 faces, the voice from beyond will inform you that the people's gratitude have brought forth new power within and that your HP Sprinkles and MP Sprinkles have been upgraded. But is the voice just going to grant you an endless number of sprinkles so long as you play hero?
The answer is no. Like most things in the world of Miitopia, the people's generosity has its limits, too.
What is the maximum HP and MP Sprinkle upgrade level in Miitopia?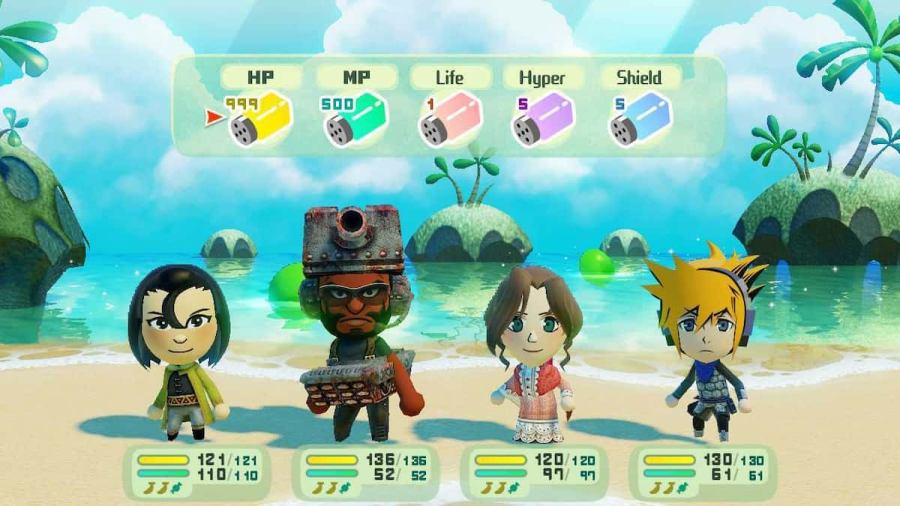 Your HP Sprinkles can be upgraded up to 999, while your MP Sprinkles caps at 500. This happens when you've saved 2,500 faces. Any more would make the post-endgame monsters and bosses in New Lumos and Eastside Galados Isle easier to beat, and the game seems set on making those as difficult as possible.
Related: Best Mii QR Codes
Your Hyper Sprinkles, Shield Sprinkles, and Life Sprinkles never get upgraded after you receive them the first time. So, use them wisely! Fortunately, saving 2,500 faces will also upgrade your safe spot to the point where it can fully (if not nearly fully) restore a Mii's HP and MP.
For more help with Miitopia, we at Pro Game Guides got you covered.