Once you set foot in Karkaton Peak in Miitopia, the first thing you'll notice is the green treasure chest on a floating island disconnected from the main map. Here's how to reach it.
How to reach the hidden treasure on Karkaton Peak
To get your only hint, enter the first dungeon path and speak to the Worried Explorer near the end of it. They will tell you to "take the hidden road to find the secret treasure hoard."
Normally, hidden roads in Miitopia are located somewhere on the dungeon paths. However, this particular hidden road is an invisible diagonal line on the world map. It connects the dungeon path where the Worried Explorer is located and the one above with the green treasure chest on it.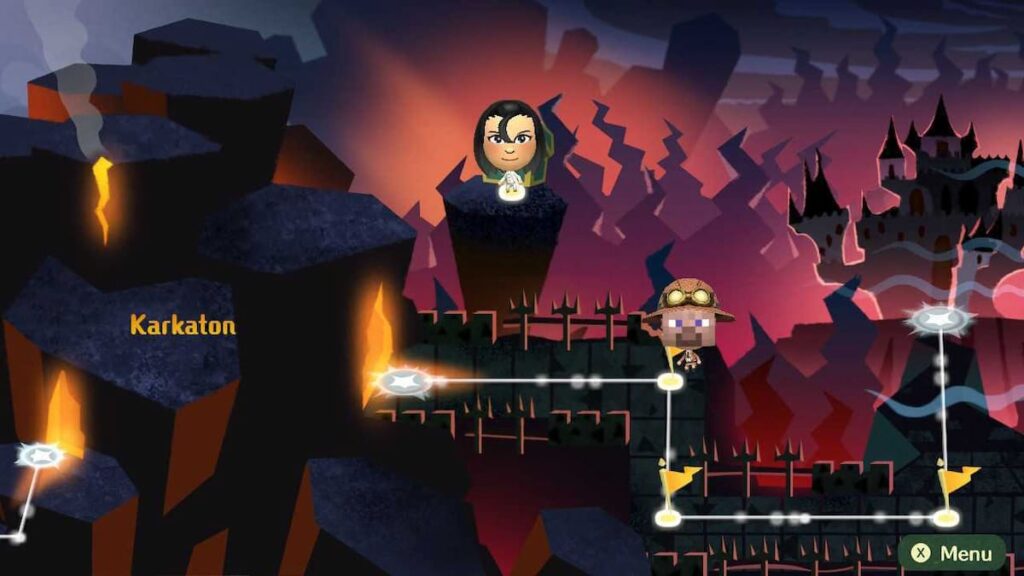 Related: What comes with the new membership to Nintendo Switch Online?
Once you've exited the first dungeon path, move up from your current location to reach the hidden chest. It contains 4,000G. Considering how expensive upgrades are this late into the game, you're going to need it.
If you're interested in Miis, check out Mario Golf: Super Rush – release date, gameplay, characters, and more and When does Disney Magical World 2: Enchanted Edition come out?