Below are some Minecraft roleplay servers you can visit for a chance to live your dream fantasy with like-minded individuals.
Top 9 Roleplay Servers for Minecraft
Minecraft is a game whose only limit is your imagination. It can be whatever you want it to be, from a farming simulator to an intense dungeon-crawling game. As such, roleplaying Minecraft has become very popular with its player base and has formed many communities.
Realm of Aureus
Realm of Aureus provides the ultimate role-playing experience by incorporating features from multiple great games like RuneScape and Terraria, combining them with classic Minecraft elements to produce a unique role-playing stew. You will explore vast cave systems while opening chests containing free loot and exploring the world's mysteries. NPCs you meet along the way will help you on your adventure, but you will have to solve the puzzles on your own. Check this server out if you're a fan of exploring!
IP address: play.aureusmc.net
Wynncraft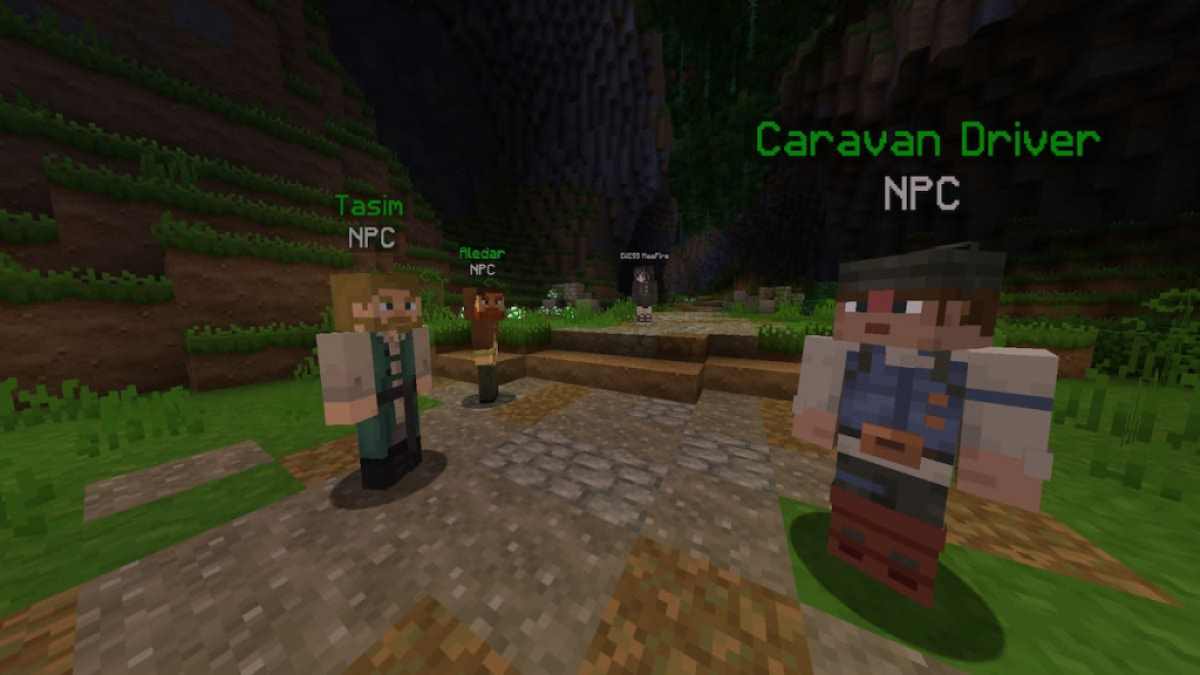 Wynncraft was designed to provide a fully-featured MMORPG experience for Minecraft players. It allows you to create your own hero and explore an expansive fantasy world, conquering unknown territories, exploring dungeons, and defeating monsters to get epic loot. You can advance character progression, making your hero the greatest realm champion.
IP address: wynncraft.com
Related: Best Enchantments in Minecraft: Best Armor, Sword, Pickaxe, Trident Enchantments & More!
Purpleprison
For the prison break fans among you, this server will give you a real challenge! Fight with other players, trade items to make money on a black market, and much more. Freedom is a luxury in the Purple Prison and the ultimate goal. Until that time, survival is the name of the game.
IP address: purpleprison.net
Potterworld
If you're a big fan of Harry Potter, then Potterworld is a server made for you. Here, players roleplay as students from the magical school of Hogwarts. There's even a Hogwarts Castle built into it!
IP address: play.potterworldmc.com
Pixelmon
Most gamers have heard of Pokémon at some point. Pixelmon is a server where you can live your Pokémon trainer dreams and catch 'em all. The server spawns Pokémon, which can be caught. You can hang out with them, train them, and even enter mock battles.
IP address: play.pixelmonrealms.com
NationsGlory
The real world would be more interesting if you had more control over the way its governments are run. Well, you can most certainly do this in NationsGlory. It is one of the first-ever Earth replica servers built for Minecraft. Create your own country and do whatever you want with it—build alliances, develop its culture, wage war, and more!
IP address: nationsglory.com
SchoolRP
It's no secret that school settings are where most dramas unfold, and you can write your own school drama script in the SchoolRP. Whether you're looking for some high school romance, to join a club, or to create memorable friendships that can last through the hardships of school, this server will let you do most of them.
IP address: play.schoolrp.net
The Mining Dead
Any relevance of this server's name to The Walking Dead title is intentional. The Mining Dead is a server where you can live (or unlive) your zombie apocalypse dreams. Fight the walkers with guns and melees; team up with other survivors to make the journey easier for you…or not. It depends on who you party up with!
IP address: us.miningdead.com
Related: Best Minecraft Superhero Mods
Piratecraft
Piratecraft is a pirate-themed Minecraft server that allows you to build ships, sail them, and create safe passages for you to move past through. You can even create your own crew, join one, and cannonball opposing ships deep into the ocean. Much like any pirate, the economy is driven by the pirate marketplace. It's a lot of fun.
IP address: mc.piratecraft.com
For more Minecraft posts, check out Best Minecraft Desert Seeds for Bedrock and Java and Best OneBlock Minecraft Servers on Pro Game Guides.