There is a long catalog of Minecraft mods out there for pretty much any topic you can think of. It's no different with Superhero mods in Minecraft. With so many different mods, it may feel impossible to know which of these are worth checking out. Here is a list of our top picks for the best of the best for Minecraft Superhero mods.
Fisk's Superheroes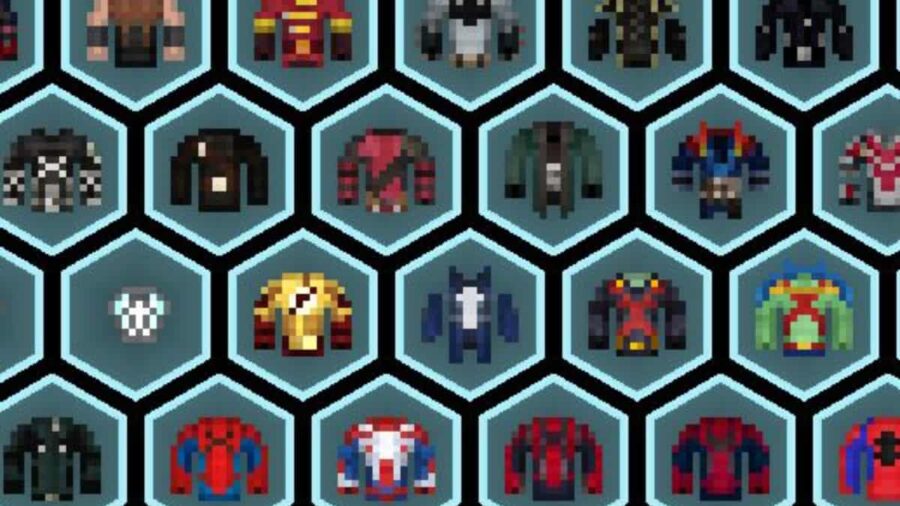 The Fisk's Superheroes mod is one of the most popular superhero mods in Minecraft, and it's for a good reason. There are tons of things that will be added to your Minecraft game when you download this mod. It has over 65 superhero suits, over 90 superhero powers, and the ability to make your own suits. The powers gained from the mod range from Spider-Man's web-slinging abilities to the Flash's super speed.
The Flash Addon
If you're looking for one specific hero to be added to your Minecraft game, consider trying out The Flash Addon mod. Sometimes, you just don't want a large mod file with tons of extra heroes that you'll never even use. That's what makes a targeted mod more useful, specifically for players who know what they want. You can create your very own suit for The Flash with various colors and designs. In this mod, you can also enjoy his super-speed and other benefits like faster health recharge and damage resistance. For such a specialized mod, this one packs quite the punch with lots of content and decent replayability.
Related: Best Minecraft Survival Mods
Hulk Addon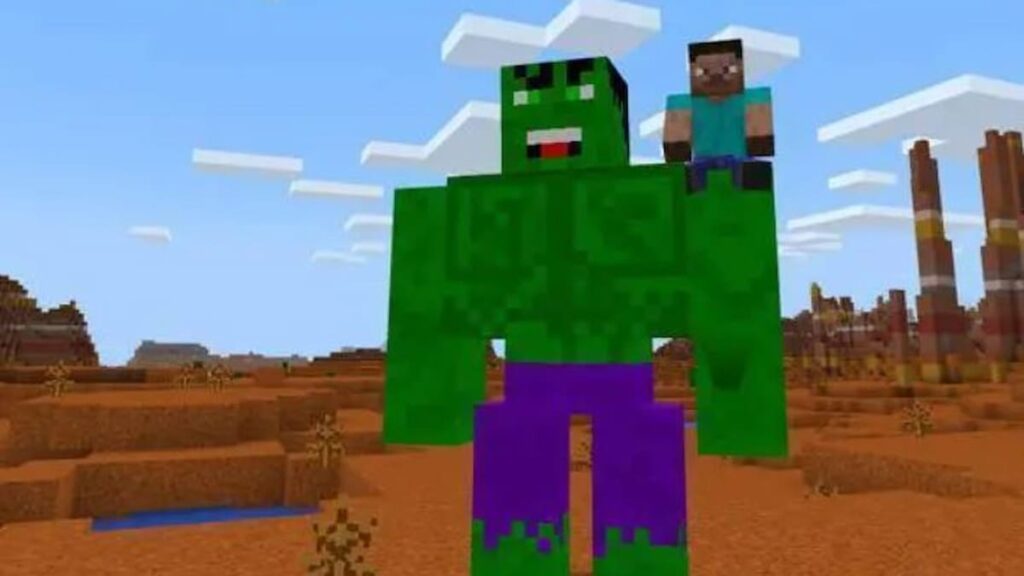 Is The Flash not really a superhero you're into? Don't worry, because the creator of that mod has also created a Hulk Addon mod. Instead of suiting yourself up for this mod, you'll actually get a fully functioning Hulk companion. As shown in the photo, you can even ride the impressively strong superhero. The Hulk will guard you, your home, and your resources in Survival Mode. After using this mod, it's hard to imagine trying to survive in Minecraft any other way.
Lantern Corps Universe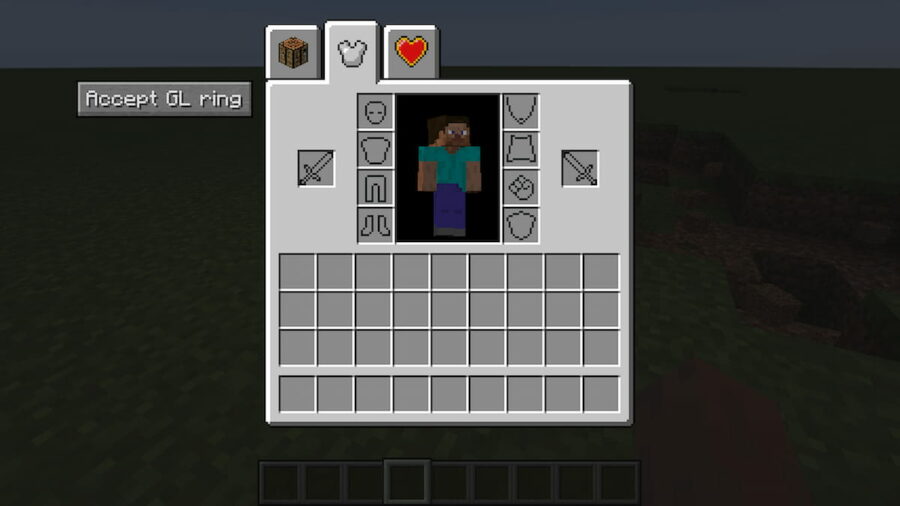 If you're in the market for a specialized superhero mod that gives you a gameplay challenge, try out this Lantern Corps Universe mod for Minecraft. This mod adds The Green Lantern Corps to the game once you have reached 201 Karma. The Green Lantern ring can be placed in the wrist slot of your character. Once you have equipped the ring, enjoy all of the benefits and challenges that come with the Green Lantern's powers.
Project Superhuman Mod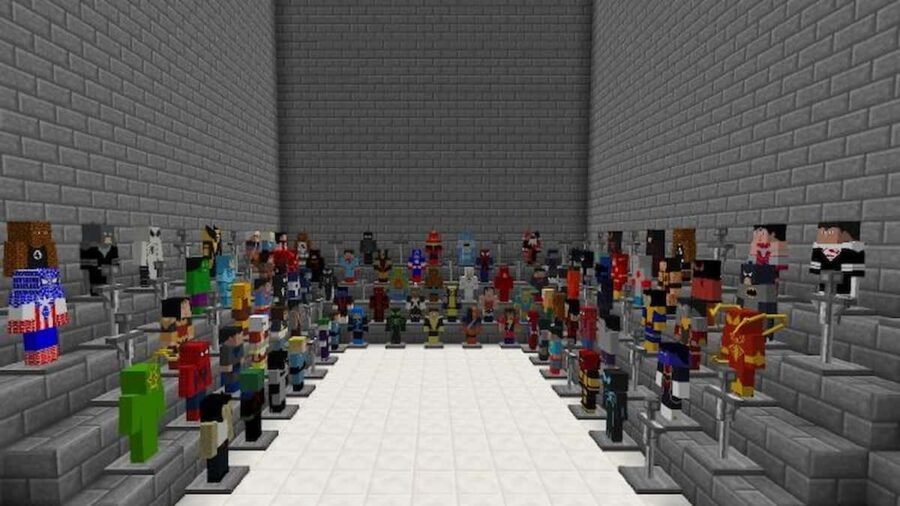 For players who are simply looking for a mod that has as much superhero content packed into it as possible, they should try out the Project Superhuman mod. There are over 30 unique super-powered characters that have their own suits and functioning abilities. The heroes featured within the mod range from Wonder Woman to The Thing. You can collect all of the suits over time, with one of the main ways to get a new suit being to collect loot bags. These bags will spawn randomly around your map in Minecraft.
Related: Does Minecraft have Sex Mods?
DFHeroes - Marvel, DC, and More!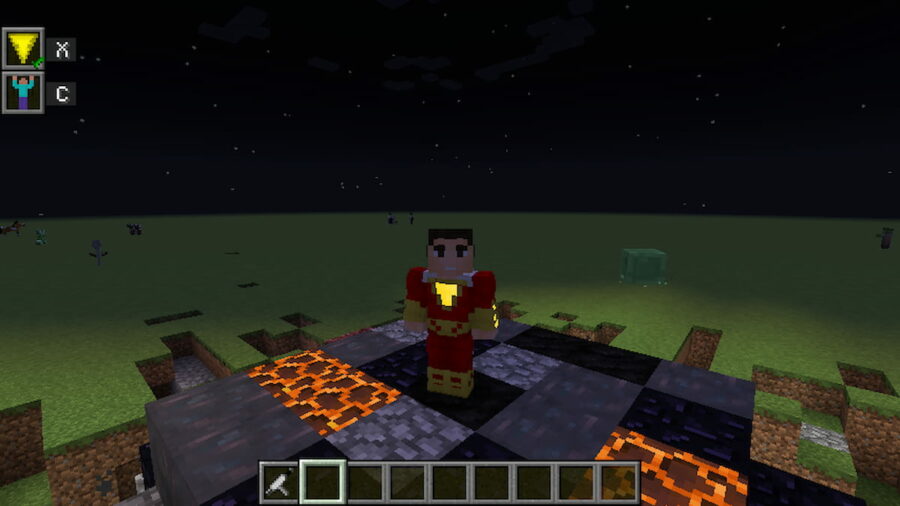 The DFHeroes - Marvel, DC, and More! mod has over 55,000 downloads on Planet Minecraft, and we can see why it is so popular. Unlike many other superhero mods, this one does not discriminate along the lines of franchises like DC versus Marvel. They have also expanded beyond classic iterations of suits, opting to include ones from newer CW television series. This mod is also compatible with many of the other popular Superhero mods, meaning you can layer multiple into one experience.
X-Men Addon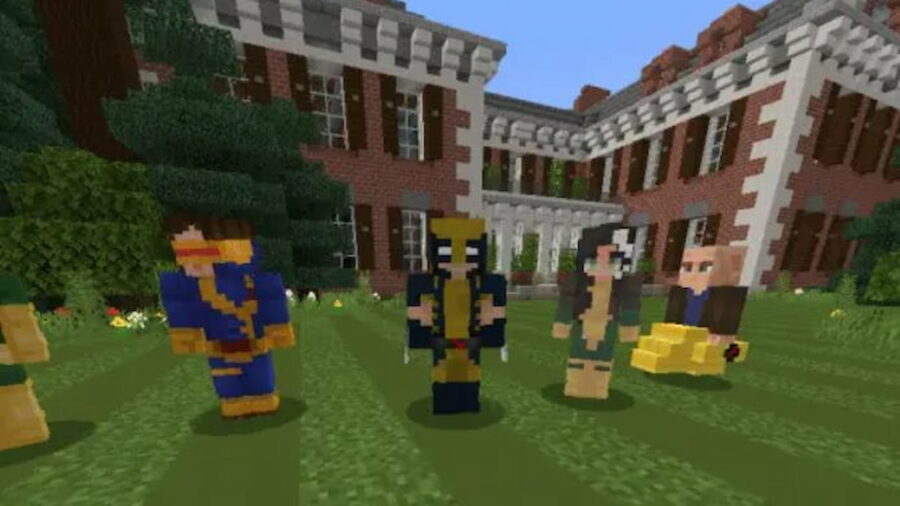 Coming from the same creator of The Flash and Hulk Addons, BDcraft also has a useful X-Men Addon Mod. You can play with an entire cast of X-Men in your Minecraft game at one time. The X-Men are not just for show, either, as they all have unique powers that are similar to their canon counterparts. There are fifteen X-Men available in the mod, including the revered Charles Xavier and even the comedic Deadpool.
Want to see more awesome Minecraft mods? If so, check out Best Realistic Minecraft Mods and Best Minecraft Weapon and Gun Mods on Pro Game Guides.