OneBlock is a unique survival game mode that sees you start with a single block floating in the air. Destroying the block makes another block type appear, as well as animals, mobs, and other resources. Eventually you'll progress enough to enjoy everything Minecraft has to offer. But downloading and installing the mod for this map can be a pain, and finding a server is much easier. Here's our list of the best OneBlock Minecraft servers.
OneBlock MC
Traditional OneBlock with a few twists to spice things up, OneBlock MC is one of the easiest drop-in-and-play OneBlock multiplayer game modes. It's as simple as entering the IP and playing, with instant downloads and quick access. OneBlock MC also has multiple gameplay realms, ranging from hardcore to casual.
UltimisMC
A cross-plaftorm and cracked-supporting Minecraft Server, OneBlock was recently added to UltimisMC. A relaxed and friendly server setting, Ultimis welcomes you whatever your playstyle: PvPers, SMP enthusiasts, and of course, OneBlock savants.
Related: How to make a fireplace in Minecraft – Best Designs
HylexMC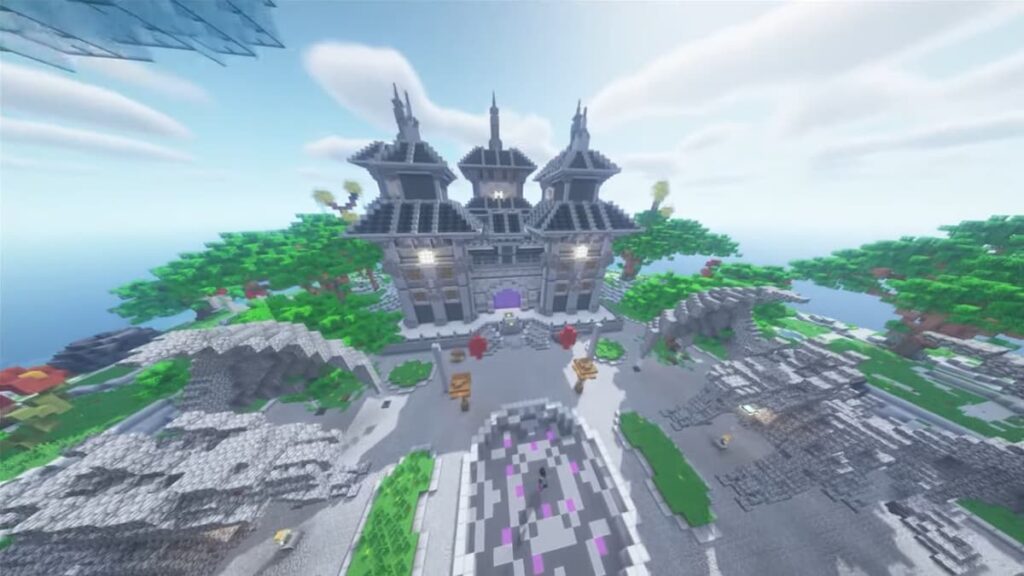 Another cracked Minecraft server network, Hylex has a lot of the traditional game modes, such as BedWars, Duels, and Lifesteal, but also recently added OneBlock. The server also has Bedrock support, but it's unclear whether the site supports OneBlock on that platform at the moment.
DatBlock
Datblock is still on 1.17 for OneBlock, but since the gamemode hasn't been officially updated since that patch, it's still the traditional OneBlock experience you'd expect. This is definitely one of the purest OneBlock game modes out there, and if you're looking for something vanilla with just the usual 12-stage progression, hit up DatBlock.
MineMalia Network
MineMalia Network included OneBlock in its huge array of game modes. What's more, the server is fully updated to 1.19, so you can experience OneBlock with some of the new wrinkles that change the way it's played thanks to the Wild Update.
For more Minecraft lists, info, and guides, check out Best Earth Minecraft Servers (2022) on Pro Game Guides.