Since it was officially released almost 10 years, Minecraft has had a plethora of custom content created for it by fans of the game. It has become so common to install Minecraft mods that third-party software has been developed to help players install it. In this list, we are covering the best Dragon-themed mods for those of us Minecraft players that like their adventures to be medieval.
Additional Notes:
For convenience, all the mods listed here are available for installation on Curseforge. This is generally considered the easiest and best way to install mods. If you need instructions on how to install a mod, you can follow this guide: How to install Minecraft Mods on PC. We also provide a quick rundown of how to install mods underneath the list of mods below.
Unfortunately, mods take a long time to update when new versions of Minecraft are released. Sometimes, it isn't possible to change them to work with the latest updates. Because of these, it's possible that the mods below are not compatible with the version you are using. We have listed the version compatibility with each mod so you know what version of Minecraft to use.
The Shortlist
Do you have suggestions for mod packs you'd like to see added to the list? Leave a comment below with a link to the Dragon Mod Pack you like, and we might feature it the next time we update our list.
Best Minecraft Dragon Mods
Below you'll find a clearer description of all the mod packs we have on our list.
Ice and Fire: Dragons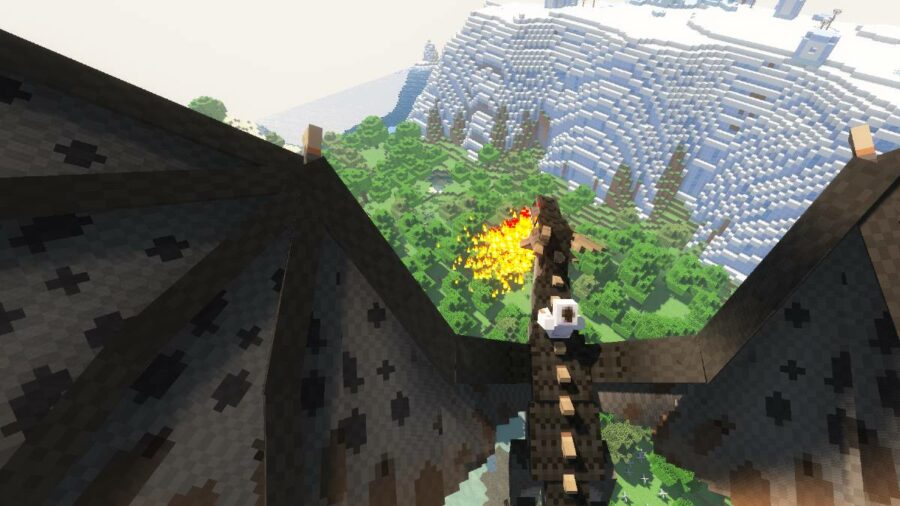 Many people consider the Ice and Fire: Dragons mod to be the original dragon mod of Minecraft because almost all the popular dragon mod packs are based around this one. It is one of the most commonly downloaded mods (over 25 million downloads) when you factor in the downloads from the mod packs that use it. If you only want the core mod to add Dragons to your game, this is the best option. However, if you were looking for a more advanced experience with additional mods that work in tandem with this mod, check out the other mod packs we have listed below!
Dungeons, Dragons, and Space Shuttles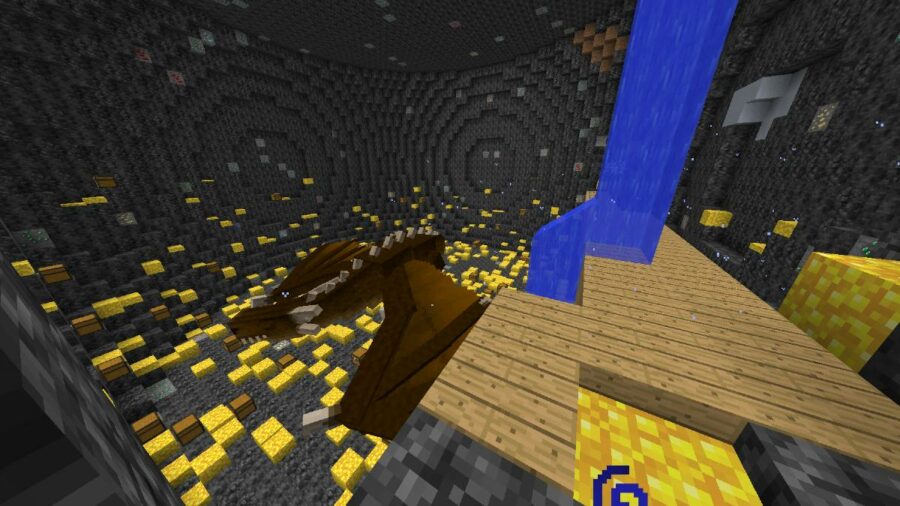 If you're looking for a Dragon mod with all the bells and whistles, look no further than Dungeons, Dragons, and Space Shuttles. This mod focuses on providing every dragon-themed thing you need, as well as some futuristic tech to boot. On the description, this mod boasts the use of over 300 mods. You will find a complete overhaul for almost every aspect of original game, including changes to Food, Agriculture, Technology, Magic, Adventuring, Exploring, etc. With all the mods used in this mod pack, it's amazing they made them all work in tandem.
By far the most important fact about this mod pack, though, is the fact that they are true to their name. If you have a computer that can support the mass amounts of mods it runs, this is the perfect Dragon mod pack for Minecraft!
World of Dragons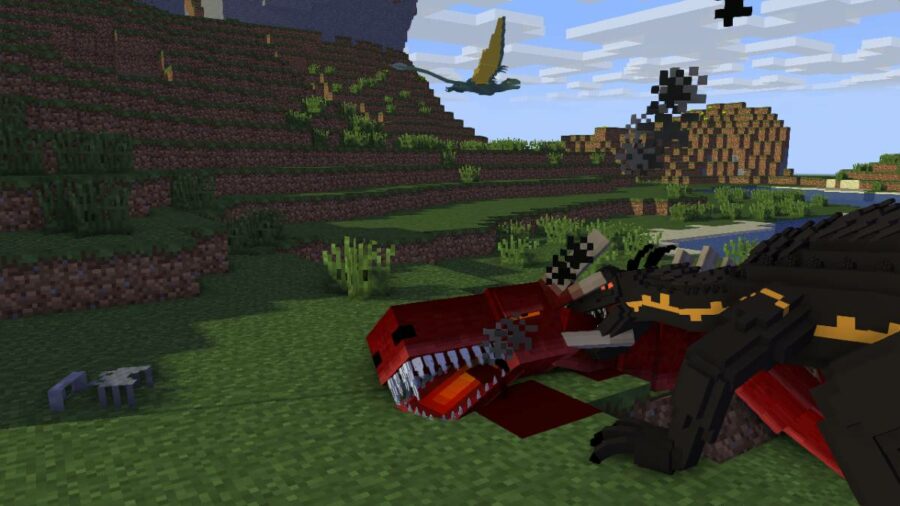 World of Dragons primarily focuses on two mods to bring its users a fantasy-like adventure: the Ice and Fire mod, and the Mine and Slash mod. Mine and Slash is another popular fantasy mod that scales the difficult for its players based on how far they travel. World of Dragons may not be as popular as the previously mentioned mods, but that doesn't mean choosing it sacrifices quality. This mod brings a full set of interesting changes to the game that include more technology, more magic, more adventure, and: a World of Dragons.
Less Tech More Dragon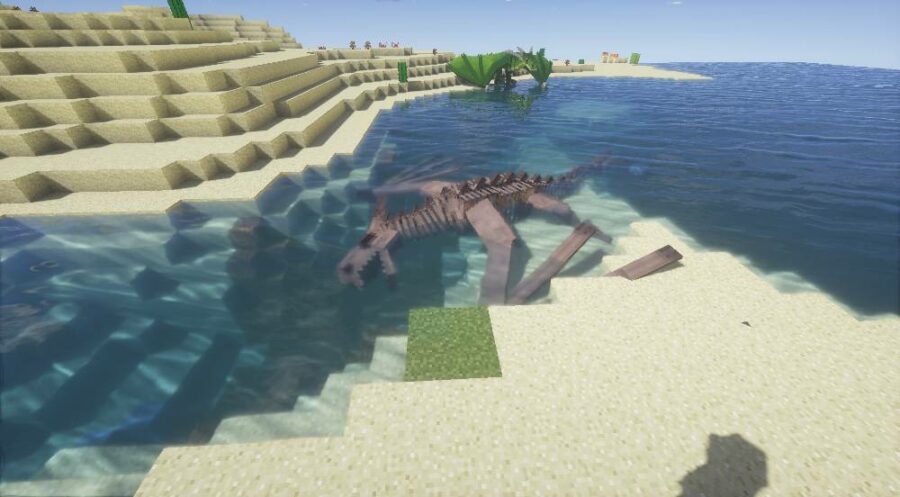 Less Tech More Dragon is true to its name and unsurprisingly bases itself around keeping anything futuristic out of its mod pack. This is a great mod for two reasons: It better represents the feel of a medieval setting, and it runs much better on PCs that can't handle the burden of the other mods we've mentioned above. In the description on the official page, they use that as a selling point for people to use the mod, stating that they intentionally made it low-tech. Less Tech More Dragon makes it possible for players with older or slower PCs to enjoy the excitement and danger of dragons in Minecraft!
Winter is Here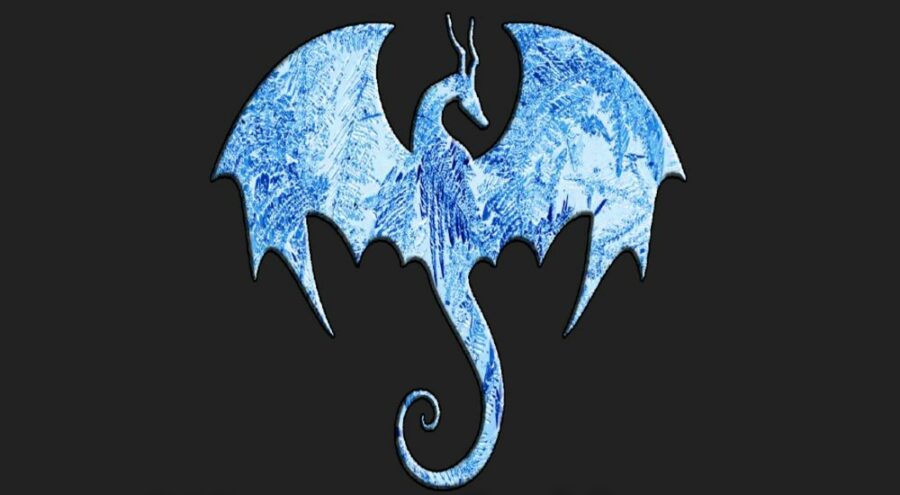 Winter is Here is an up-and-coming mod pack gaining popularity. It is one of the few mod packs that is still being updated, even to where it is compatible with Minecraft version 1.16.5. For players looking for a fun alternative to the RAM-killing options above, Winter is Here quenches the thirst for medieval fantasy gameplay without putting too much burden on your PC. As of now, the developers are still working on the mod pack, so if you need something that stays up to date, this might be a good option for you!
Additional Info
Many of these mods and mod packs require players to install other mods for them to work properly. Generally, the mod packs include all the mods you need for them to work, or state in the description what you need. It's a good idea to read over the description of each mod to make sure your device is compatible with it.
As mentioned above, you can follow our instructions for installing mods at this link: How to install Minecraft Mods on PC. Alternatively, if you're a little more tech savvy, you can follow the quick instructions below:
Download & Install the CurseForge Modpack Launcher from CurseForge.
Run the launcher and select Browse Modpacks. Select Minecraft.
Search for the Modpack you'd like to use or browse through the entire list based on the features you'd like.
Press the Install button for the Modpack you'd like to install.
When it's done installing, press Play!
That is what we have so far for our list of the Best Dragon Mods! Don't forget to comment below if you think we missed any good packs that center on Dragons!
Now that you know some of the best Dragon Mods, why not also check out some of the best Creative maps? Use them on all the maps list on our Best Minecraft Survival Maps, Best Minecraft Challenge Maps, and Best Minecraft Parkour Maps!