Leather is a resource that is required in order to make a few items like Books in Minecraft. That said, In this guide, we will explain how to get and make leather In Minecraft.
How to make Leather in Minecraft
In short, to get leather in Minecraft, you will need to harvest it from specific kinds of peaceful mobs or animals in the game. Certain animals will also drop special items called hides that you can then use to make leather in the game. If you keep reading, the list below will tell you all of the mobs in Minecraft that you can kill to get leather.
Cows

Mooshrooms

Horses

Llama

Hoglins

Donkeys

Mules
As a side note, you can double the amount of leather you get from these animals if you use a tool enchanted with up to Looting III. Also, for each with the highest enchantment Looting III, you can get up to a maximum of five extra leather drops. You don't have to just harvest leather from animals as well, Piglins will some times barter for it if you give them a gold ingot, and it spawns in chests at both Villages and Bastion remnants.
What can you make with Leather In Minecraft?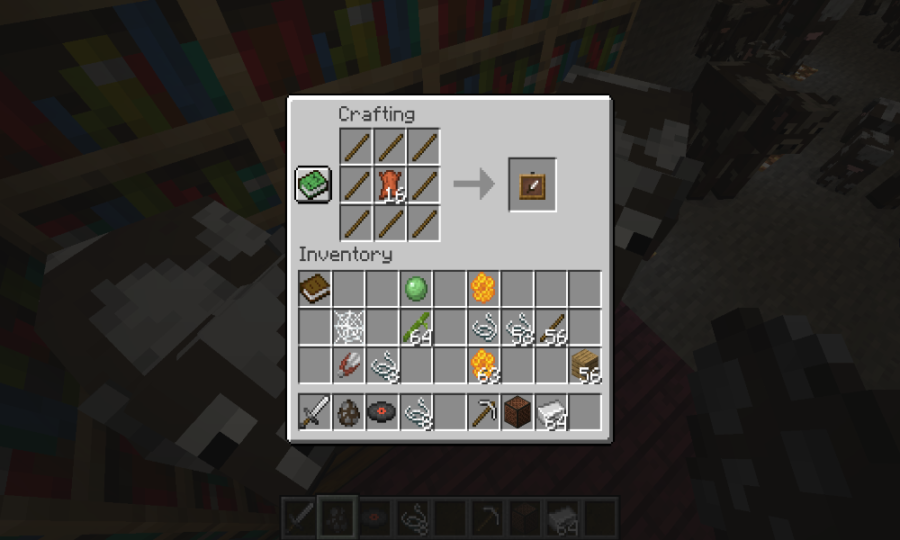 Once you get Leather Minecraft, you can then make full suits of leather armor in the same way you would with other armors. But along with the armor, you can also make books, and a Item frame with the following pattern as shown above.
That about wraps this guide up, if you need any more help, check out our Minecraft page for news and more helpful guides.