Eventually, when you play enough Minecraft, you will need to craft a bed to secure a place to sleep and respawn. Luckily like most survival games these days, making a bed is not a difficult concept and is a task as old as time. That said, here we will take a look at how to make a bed in Minecraft and explain everything there is to know about the resources you need, but before we begin, let us explain how beds work in the game:
How Beds work in Minecraft
To start, beds pretty much work in the way you would imagine in Minecraft, whereas they provide a place to sleep at night. However, sleeping in a bed will change from night to day, allowing you to continue your travels in the morning. Beds are useful for sleeping away the dark and scary hours and function as a Spawn Point for you.
In short, if you die after sleeping in a bed, you will respawn wherever you place the bed, as sleeping in a bed sets your spawn point to its current location. So if you want to travel and make a home, we highly recommend placing a bed down as soon as possible.
Related: Minecraft 1.19 Woodland Mansion Seeds (November 2022)
How to make a Bed in Minecraft Guide Recipe
To make a bed in Minecraft, you will need two materials. The Materials that you need include both Wood Planks and Wool. Both resources are insanely easy to make and get in the game. First, Wood Planks can be made from Wood Logs from any type of tree and turned into planks by placing them inside a Crafting table. For the Wool you need, you must either craft Shears and use them on a Sheep or slay Sheep for a single Wool block drop. However, to make a Bed, you will need to gather the following amount of both Wood Planks and Wool in Minecraft:
If you're looking to put together a bed, you will need two types of material: Wood Planks and Wool. Here are the exact materials you'll need for the Bed Recipe:
3x Wood Planks (Any Type)
3x Matching Wool (Needs to be the same color Wool)
Here's how you will need to lay those materials out on your Crafting Table to create the bed: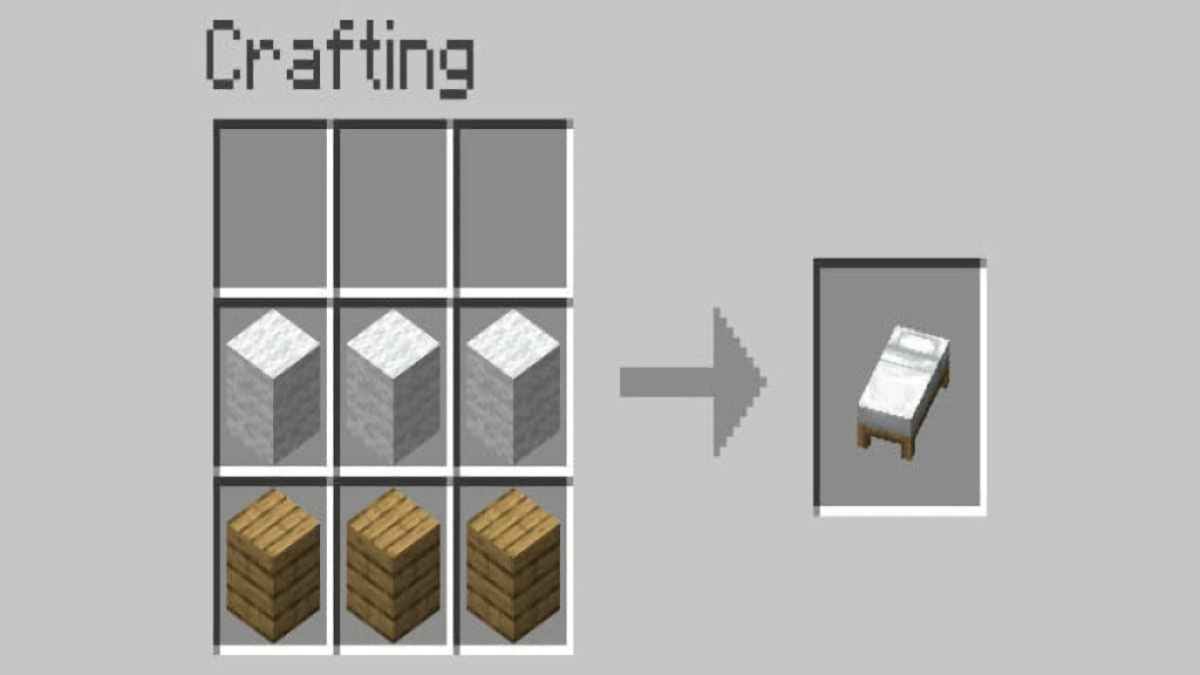 How to get Wood Planks in Minecraft
If you want to get Wood Planks in Minecraft, grab an axe and find the nearest tree. Chopping down the tree using the axe will earn you a few Wood Logs. Take these Wood Logs back to a Crafting Table, and you can make Wood Planks inside it. It doesn't matter where you place the logs inside the Crafting Table, just place them inside the table and drag the planks out of the result section to get Wood Planks.
Related: Best Minecraft 1.19 Jungle Seeds for Java and Bedrock (November 2022)
Where to find Wool in Minecraft
The harder part about making a bed is getting the wool you need. Getting wool can be a bit tricky at times because you have to either find Sheep or Treasure chests. You can also slay spiders and use 12 of their strings that drop to make all Wool Blocks you need. Another option for getting wool is to purchase it from a shepherd Villager for several emeralds. However, the most reliable method for getting wool is to find yourself a few sheep or two.
You can find Sheep mostly in grassland biomes, but they can also spawn in other locations. Once you find some Sheep, you will need to craft a pair of Shears. To craft Shears, you need to collect two Iron Ingots. You can mine downwards or look for a nearby cave to find some Iron. Smelt that and then used it to create the Shears: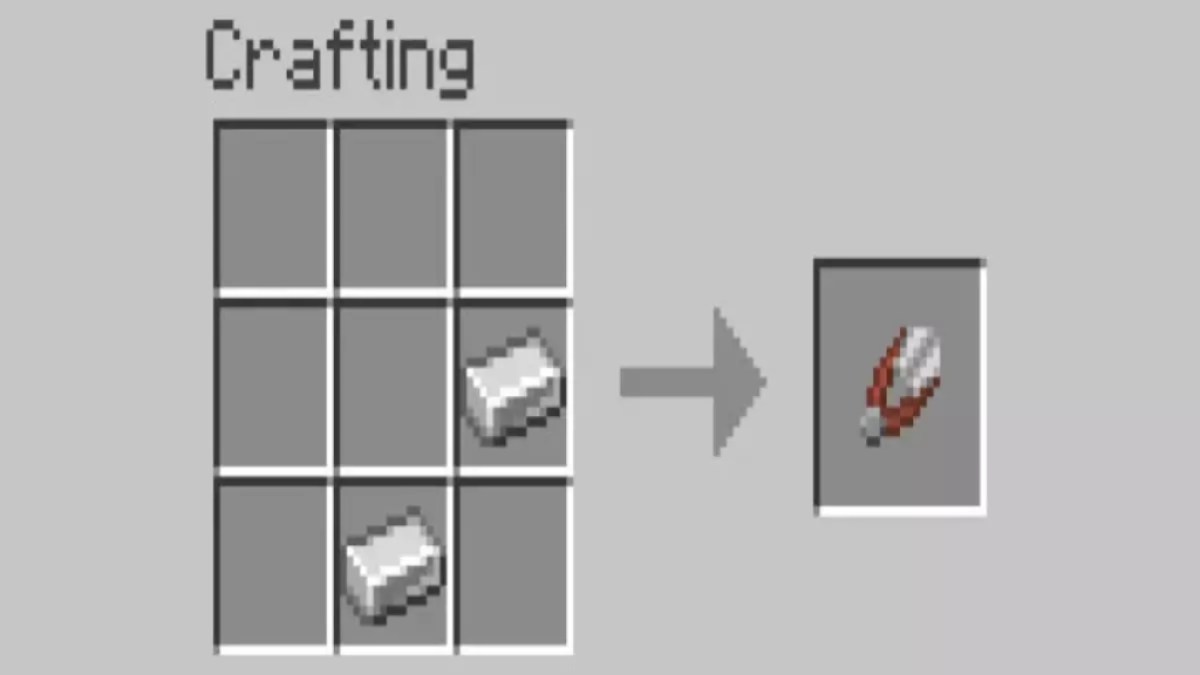 After crafting Shears, you can use them on sheep to get wool to make your bed in Minecraft.
Where to place your bed in Minecraft?
Once you've collected the three Wool, you just need to take your Wood Planks and Wool and put it into a Crafting Table using the above recipe! Now that you have your bed, we recommend placing it somewhere safe, If you're too close to any monsters when you try to sleep, you won't be able to rest until they are gone or slain. You also want to resurrect in a quiet area, so you aren't vulnerable when you don't have any loot.
For more on Minecraft, we at Pro Game Guides have you covered with guides like Minecraft 1.19 Pillager Outpost Seeds – Best Outpost Seeds for Bedrock and Java! (November 2022) and Best Minecraft 1.19 Jungle Seeds for Java and Bedrock (November 2022).